Abstract
This study analyzed the determinants of regions' degree centrality as well as their variation over time in interregional innovation networks and compared the differences in factors between developed and less developed regions(core and periphery). Focusing on China's biomedical industry, we used the prefecture-level invention co-patents data (2012–2017) to construct intercity networks and related cities' centrality to sector-region-specific factors. We found: (1) A "convergence" process of regional embeddedness exists in innovation networks among cities. (2) The volume of national public funding for fundamental researches in the biomedical industry plays the most important role in cities' centrality, regardless of developed or undeveloped cities. (3) For the developed cities' centrality position, the intensity of intraregional collaboration in the biomedical industry is the secondary influencing factor, besides, other positive factors involve innovation performance, industrial market application, and cluster competitiveness, but it does not affect peripheral cities. (4) The second most influential factor in peripheral cities' centrality is the number of biomedical firms. We concluded that despite the influence of path dependence, in the field of the analytical industry, China's public funding for basic research has narrowed the gap in networking capability between the developed and backward cities.
Access options
Buy single article
Instant access to the full article PDF.
US$ 39.95
Tax calculation will be finalised during checkout.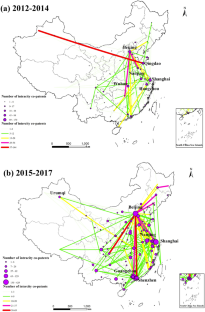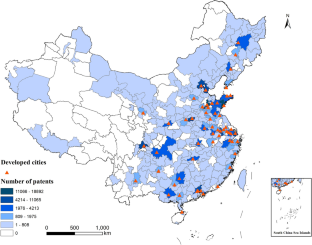 Acknowledgements
We gratefully acknowledge the financial support of the National Natural Science Foundation of China (41901142, 41730642).
About this article
Cite this article
Ye, Q., Xu, X. Determining factors of cities' centrality in the interregional innovation networks of China's biomedical industry. Scientometrics (2021). https://doi.org/10.1007/s11192-020-03853-3
Received:

Accepted:

Published:
Keywords
Biomedical industry

Interregional innovation networks

Centrality

Developed cities

Periphery