Abstract
Various supported NiMoW sulfided catalysts were synthetized and tested in the hydrodesulfurization (HDS) of dibenzothiophene (DBT). The influence of cetyl trimethyl ammonium bromide (CTAB) on the properties of titania, silica and Si–Ti mixed oxide, prepared by sol–gel and used as supports, was evaluated. The active metals were then sequentially co-impregnated on the carrier. For all catalysts, the Ni/[Ni(MoW)] and Mo/W atomic ratios were kept constant and equal to 0.5 and 1, respectively. In addition, the total metal content was 18 wt% for each sample. All catalysts were characterized by BET, TEM, XRD and UV–Vis. The use of CTAB as a surfactant influences the textural properties of the supports. Among the studied samples, the best catalyst was NiMoW/Si–Ti, which showed a DBT conversion of 94% after 5 h of reaction at 320 °C and 5.3 MPa. For comparison, a commercial NiMo/Al2O3 catalyst was used as a reference.
Access options
Buy single article
Instant access to the full article PDF.
US$ 39.95
Tax calculation will be finalised during checkout.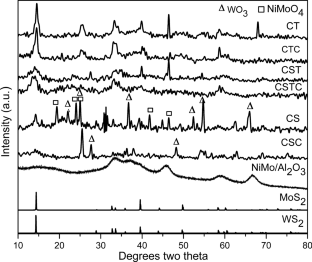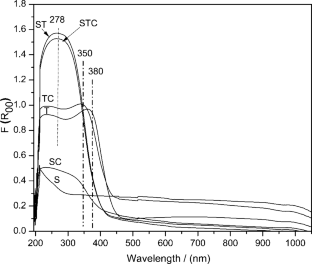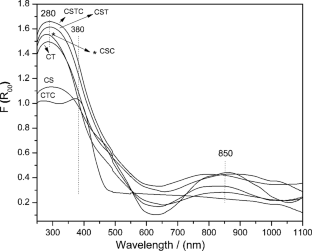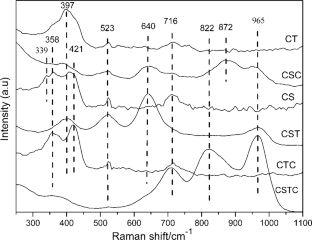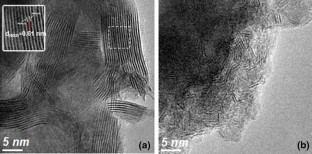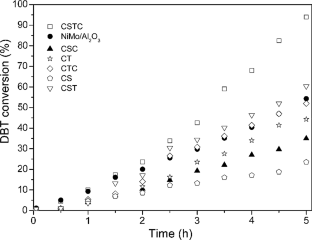 References
1.

López-Mendoza MA, Nava R, Peza-Ledesma C, Millán-Malo B, Huirache-Acuña R, Skewes P, Rivera-Muñoz EM (2016) Catal Today 271:114–126

2.

Stanislaus A, Marafi A, Rana MS (2010) Catal Today 153:1–68

3.

La Parola V, Dragoi B, Ungureanu A, Dumitriu E, Venezia AM (2010) Appl Catal A 386:43–50

4.

van Haandel L, Bremmer M, Kooyman PJ, van Veen JAR, Weber T, Hensen EJM (2015) ACS Catal 5:7276–7287

5.

Klimova TE, Valencia D, Mendoza-Nieto JA, Hernández-Hipólito P (2013) J Catal 304:29–46

6.

Calderón-Magdaleno MA, Mendoza-Nieto JA, Klimova TE (2014) Catal Today 220–222:78–88

7.

Sharma G, Kumar D, Kumar A, Al-Muhtaseb AH, Pathania D, Naushad M, Mola GT (2017) Mater Sci Eng C 71:1216–1230

8.

Huirache-Acuña R, Alonso-Nuñez G, Rivera-Muñoz EM, Gutierrez O, Pawelec B (2016). In: Applying Nanotechnology to the Desulfurization Process in Petroleum Engineering; Trimetallic sulfide catalysts for hydrodesulfurization. Saleh TA (ed), IGI Global book series ACME, (pp. 240-262).

9.

Liu D, Wang A, Lui C, Prins R (2016) Catal Commun 77:13–17

10.

Vít Z, Gulková D, Kaluža L, Kupčík J (2015) Appl Catal B Environ 179:44–53

11.

Xu J, Huang T, Fan Y (2017) Appl Catal B Environ 203:839–850

12.

Mendoza-Nieto JA, Robles-Méndez F, Klimova TE (2019) Catal Today 250:47–59

13.

Wei Q, Li Y, Zhang T, Tao X, Zhou Y, Chung K, Xu C (2014) Energy Fuels 28:7343–7351

14.

Gómez-Orozco SY, Huirache-Acuña R, Pawelec B, Fierro JLG, Rivera- Muñoz EM, Lara-Romero J, Alonso-Nuñez G (2018) Catal Today 305:152–161

15.

Ramos MA, Chianelli R, Enriquez-Carrejo JL, González GA, Berhault G (2014) Comput Mater Sci 84:18–22

16.

Hao LS, Jia YF, Liu Q, Wang Y, Xu GY, Nan YQ (2016) Colloid Surf A 511:91–104

17.

Hao C, Wang J, Chen Q, Bai Y, Wang X, Yang Y (2017) J Photochem Photobiol A 332:384–390

18.

Park JW, Jung DS, Seo ME, Kim SY, Moon WJ, Shin CH, Seo G (2008) Microporous Mesoporous Mater 112:458–466

19.

Abo-Riya M, Tantawy AH, El-Dougdoug W (2016) J Mol Liq 221:642–650

20.

Zheng H, Guo W, Li S, Yin R, Wu Q, Feng X, Ren N, Chang JS (2017) Catal Commun 88:68–72

21.

Cervantes-Gaxiola ME, Arroyo-Albiter M, Pérez-Larios A, Balbuena PB, Espino-Valencia J (2013) Fuel 113:733–743

22.

Chao L, Zhiming Z, Yongli H, Zhenmin C, Weikang Y (2014) Chin J Chem Eng 22:383–391

23.

Huirache-Acuña R, Alonso-Nuñez G, Paraguay-Delgado F, Lara-Romero J, Rivera-Muñoz EM (2015) Catal Today 250:28–37

24.

Cruz-Pérez AE, Torrez Jiménez Y, Velasco Alejo JJ, Zepeda TA, Frías Márquez DM, Rivera Ruedas MG, Fuentes S, Díaz de León JN (2016) Catal Today 271:28–34

25.

Huirache-Acuña R, Zepeda TA, Rivera-Muñoz EM, Nava R, Loricera CV, Pawelec B (2015) Fuel 149:149–161

26.

Shee D, Mitra B, Chary KVR, Deo G (2018) Mol Catal 451:228–237

27.

Almeida LD, Rocha ALA, Rodrigues TS, Robles-Azocar PA (2020) Catal Today 344:158–165

28.

Lozano-Hernández G, Lozada-Ascencio EM, Guevara-Lara A (2006) Rev Mex Ing Quim 5:311–320

29.

Banerjee T, Chattopadhyay AK (2014) Surf Coat Technol 258:849–860

30.

Vázquez-Garrido I, López-Benítez A, Berhault G, Guevarra-Lara A (2019) Fuel 236:55–64

31.

Polanco-Gonzalez J, Carranco-Rodríguez JA, Enríquez-Carrejo JL, Mani-Gonzalez PG, Domínguez-Esquivel JM, Ramos M (2017) Materials 10:147

32.

Zepeda TA, Pawelec B, Obeso-Estrella R, Díaz de León JN, Fuentes S, Alonso-Nuñez G, Fierro JLG (2016) Appl Catal B Environ 180:569–579
Acknowledgments
This work was supported by CONACYT (392023). The authors also acknowledge Ignacio Becerril Juárez, Hector Silva Pereyra, Beatriz Rivera Escoto, Ana Peña Maldonado, Charlie Ponce Rangel and Lucia Aldana Navarro, for their expert technical assistance. Manuel Arroyo Albiter and Isaac Pineda Carbajal (UMSNH), Jose Antonio Toledo (IMP), the LINAN, the IPICYT, CNyN-UNAM, the University of Guanajuato and the UMSNH-FIQ for providing laboratory support.
Additional information
Publisher's Note
Springer Nature remains neutral with regard to jurisdictional claims in published maps and institutional affiliations.
Electronic supplementary material
Below is the link to the electronic supplementary material.
About this article
Cite this article
Gallegos-Hernández, A.Y., Martínez-Rosales, M., Rico, J.L. et al. Improvement in the hydrodesulfurization of dibenzothiophene over supported NiMoW catalysts. Reac Kinet Mech Cat 132, 317–330 (2021). https://doi.org/10.1007/s11144-020-01909-2
Received:

Accepted:

Published:

Issue Date:
Keywords
Hydrodesulfurization of dibenzothiophene

Supported NiMoW catalysts