Abstract
Safety risk management is one of the important techniques to be performed in large construction projects. The purpose of risk management is to identify the origin of the risks, uncertainties, and effects then offer suitable management responses to these risks. In this research, first, the possible accident in construction projects was identified by studying various sources and statistics in Iran. Brainstorm was used to specify the determinant factors in these accidents. Fault tree analysis and fuzzy logic were employed to evaluate these accidents and calculate their probability of occurrence. Next, the significance of each determinant factor in the accident was identified using the improvement index in fault tree analysis. Finally, the determinant factors in the accident were prioritized in terms of significance to provide a proper solution. The mentioned steps were carried out in two commercial building projects located south of Tehran, Iran. The most important safety risks were determined to be the fall of materials from the height with a probability of 92% in project A, and the fall of workers from the height with a probability of 52% in construction project B. Also, the second important risk in both projects was the fall of objects with a probability of 91% of construction project A and 51% for project B. The most important determinant factors were the insufficient skill of the workers in project A (with an improving safety index of 14.4%) and insufficient light and visibility in project B (with an improving safety index of 9%). The use of the Likert scale in the questionnaire instead of the Thurston scale and applying improvement index of fault tree in prioritization may be new compared to other studies.
Access options
Buy single article
Instant access to the full article PDF.
US$ 39.95
Tax calculation will be finalised during checkout.
Subscribe to journal
Immediate online access to all issues from 2019. Subscription will auto renew annually.
US$ 79
Tax calculation will be finalised during checkout.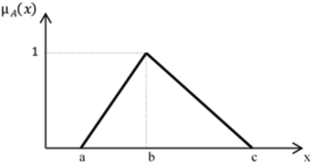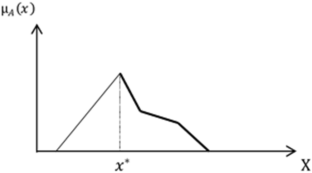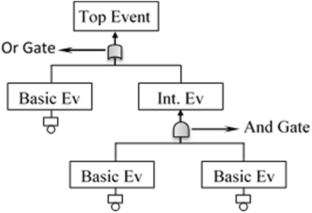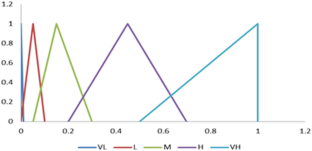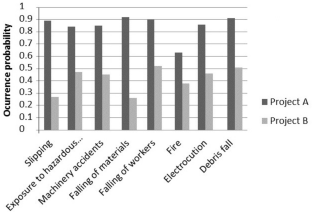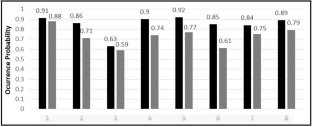 Notes
1.

Analytic Hierarchy Process.
References
Abbas, M., Mneymneh, B.E., Khoury, H.: Assessing on-site construction personnel hazard perception in a Middle Eastern developing country: An interactive graphical approach. Saf. Sci. 103, 183–196 (2018)

Al-Samarraie, H., Hurmuzan, S.: A review of brainstorming techniques in higher education. Think Skills Creat. 27, 78–91 (2018)

Amini B. (2009) Review and analysis of events in the construction industry and the general in Iran in 2008.2th construction safety conference. khaneh Omran. Iran. Tehran. [In Persian]

Amiri, M., A. Ardeshir, Zarandi, M. H. F.: Risk-based analysis of construction accidents in Iran during 2007–2011-meta analyze study. Iran. J. Public Health 43 (4), 507 (2014)

Amiri, M., Ardeshir, A., Zarandi, M.H.F.: Fuzzy probabilistic expert system for occupational hazard assessment in construction. Saf. Sci. 93, 16–28 (2017)

Ardeshir, A., Amiri, M., Mohajeri, M.: Safety risk assessment in mass housing projects using a combination of fuzzy FMEA, fuzzy FTA, and AHP-DEA. Iran Occup. Health 10(6), 78–91 (2013)

Ardeshir, A., Amiri, M., Ghasemi, Y., Errington, M.: Risk assessment of construction projects for water conveyance tunnels using fuzzy fault tree analysis International. J Civil Eng 12(4), 396–412 (2014a)

Ardeshir, A., Maknoon, R.R., Eslami, M., Jahantab, Z.: Assessing the safety risks affecting the health of individuals in high-rise projects with a fuzzy approach. Iran Occup. Health 11(3), 82–95 (2014b)

Ayav, T., Sözer, H.: Identifying critical architectural components with spectral analysis of fault trees. Appl. Soft Comput. 49, 1270–1282 (2016)

Bekbaki, A., Nabhani, N., Anvaripour, B., Shieelahi, G.A. (2017) Possible Risk Assessment by fuzzy fault tree Method Based on Two Distributions Possibility of Defect in Process function. Journal of Occupational Health Engineering, 4(2): 41-52 (Frasi)

Chen, S.J., Hwang, C.L.: Fuzzy multiple attribute decision making methods. In: Fuzzy multiple attribute decision making, pp. 289–486. Springer, Berlin, Heidelberg (1992)

Cochran, W.G.: Sampling techniques, 3rd edn. John Wiley & Sons, New York (1977)

Darhami, V., Basoli, M.: Fault Tree Analysis Using Fuzzy Logic, 2nd National Conference on Industrial Engineering, Yazd University, Yazd, Iran (2002)

Debnath, J., Biswas, A., Sivan, P., Sen, K.N., Sahu, S.: Fuzzy inference model for assessing occupational risks in construction sites. Int. J. Ind. Ergon. 55, 114–128 (2016)

Gharib, M. (2011) Designing an integrated approach to HSE for conventional building construction in Iran, MS thesis, Amirkabir University, Tehran (in Farsi).

Hughes, P., Ferrett, E.: introduction to Health and Safety at Work: for the NEBOSH National General Certificate in Occupational Health and Safety. Routledge Taylor and Francis groups, UK (2011)

Hung, Y-H., Woodrow, W., WinchesterIII Tonya, L., Smith-Jackson Brian, M., KleinerKari, L., Babski-ReevesThomas H.Mills (2013) Identifying fall-protection training needs for residential roofing subcontractors, Applied ergonomics, 44(3): 372-380.

Ilbahar, E., Karaşan, A., Cebi, S., Kahraman, C.: A novel approach to risk assessment for occupational health and safety using Pythagorean fuzzy AHP & fuzzy inference system. Saf. Sci. 103, 124–136 (2018)

Isfahani, H.: Fault tree analysis. Barter College publisher, Iran (2009). ((in Farsi))

Jamali, T.M., Bezaati, S.: Identification, assessment, and prioritization of HSE risks in the construction projects, Case study of Khorasan Razavi province Regional Water authority, the first research conference in Civil Engineering. Architecture and Earth Sciences, Tehran September (2017)

Kabir, S., Papadopoulos, Y.: A review of applications of fuzzy sets to safety and reliabilityengineering. Int. J. Approx. Reason. 100, 29–55 (2018)

Kaufman, A., Gupta, M.M.: Introduction to fuzzy arithmetic. Van Nostrand Reinhold Company, New York, USA (1991)

Khalifa, S.S., Saadan, K., Norwawi, N.M.: Risk assessment of mined areas using fuzzy inference. Int. J. Artif. Intell. Appl. 6(2), 37–48 (2015)

Likert, R. (1932). A technique for the measurement of attitudes. Archives of psychology

Liu, H.T., Tsai, Y.L.: A fuzzy risk assessment approach for occupational hazards in the construction industry. Saf. Sci. 50(4), 1067–1078 (2012)

Mir Lavasani, M.R., Wang, J., Yang, Z., Finlat, J.: Application of fuzzy fault tree analysis on oil and gas offshore pipelines. Int. J. Marine Sci. Eng. 1(1), 29–42 (2011)

Krishna, B., Misra, K.B., Weber, G.G.: A new method for fuzzy fault tree analysis. Microelectr. Rehab 29(2), 195–216 (1989)

Mohajeri, M., Amiri, M.: Ranking of main causes of falling from height hazard in high-rise construction projects. Iran Occup. Health 11(5), 53–64 (2014)

Mohajeri, M., Ardeshir, A.: Analysis of construction safety risks using the AHP-DEA integrated method. Amirkabir J. Civil Eng. 48(3), 217–226 (2016)

Dormohammadi, A., Mohammadfam, I., Zarei, E.: Presenting HSE contractors a practical model for evaluating the construction performance. J. Occup. Health 13(6), 10–22 (2016). ((Frasi))

Occupational Safety and Health Research and Training Center: Risk Identification and Risk Assessment Training Booklet for Workshop Safety Officers, Tehran: Ministry of Cooperatives. Labor and Social Welfare, Deputy Minister of Labor Relations, Iran(Farsi) (2017)

Omidvari, M., Lavasani, S.M.R., Mirza, S.: Presenting of failure probability assessment pattern by FTA in Fuzzy logic (case study: Distillation tower unit of oil refinery process). J. Chem. Health Saf. 21(6), 14–22 (2014)

Pinto, A.: QRAM a qualitative occupational safety risk assessment model for the construction industry that incorporates uncertainties with the use of fuzzy sets. Saf. Sci. 63, 57–76 (2014)

Purba, J. H.: Fuzzy probability on reliability study of nuclear power plant probabilistic safety assessment: A review. Prog. Nucl. Energy 76, 73–80 (2014)

Purba, J H., Tjahyani, D T S and Deswandri (2019) The implementation of fault tree analysis approach in nuclear power plant probabilistic safety assessment Cite as AIP Conference Proceedings 2180: 020010https://doi.org/10.1063/1.5135519

Rekab Eslamizadeh, M. (2013), Risk Assessment in High-Level Projects with Fuzzy Approach, Master Thesis, Amirkabir University of Technology, Tehran

Renjith, V.R., Madhu, G., Nayagam, V.L.G., Bhasi, A.B.: Two-dimensional fuzzy fault tree analysis for chlorine release from a Chlor-alkali industry using expert elicitation. J. Hazard. Mater. 183(1–3), 103–110 (2010)

Rezakhani, P.: Fuzzy risk analysis model for construction projects. Int. J. Civil Struct. Eng. 2(2), 507–522 (2011)

Ross, T.J.: Fuzzy logic with engineering applications. Wiley, New Jersy (2005)

Salimi, M.S., Moradi, S.B., Soofi, J.: Design and building of a scale of total Likert scores with a research approach in management. J. Manage Knowl. 80(21), 41–60 (2008). ((Farsi))

Statistics and Strategic Information Center: Accidents at Work in the Mirror of Statistics. Publication of Strategic Statistics and Information Center in Iran, Tehran (2014).. ((Frasi))

Tam, C.M., Zeng, S. X., Deng, Z. M.: Identifying elements of poor construction safety management in China. Saf. Sci. 42(7), 569–586 (2004)

Thurstone, L.L.: Attitudes can be measured. Am. J. Sociol. 33(4), 529–554 (1928)

Vakilazad, G., Pour sotoudeh, N.: Environmental risk assessment methods in oil and gas transmission line projects. J. Oil Gas Energy 42, 12–20 (2017)

Zadeh L. A. (1965) Fuzzy sets Information and Control,8(3): 335-353
Ethics declarations
Conflict of interest
We do not have any conflict of interest with any organization and people.
Additional information
Publisher's Note
Springer Nature remains neutral with regard to jurisdictional claims in published maps and institutional affiliations.
About this article
Cite this article
Aghaei, P., Asadollahfardi, G. & Katabi, A. Safety risk assessment in shopping center construction projects using Fuzzy Fault Tree Analysis method. Qual Quant (2021). https://doi.org/10.1007/s11135-021-01115-9
Keywords
Safety in the construction industry

The combination of fuzzy logic and fault tree

Brainstorming

Risk assessment