Abstract
The successful treatment of depressive disorders critically depends on adherence to prescribed treatment regimens. Despite increasing rates of antidepressant medication prescription, adherence to the full treatment course remains poor. Rates of antidepressant non-adherence are higher for uninsured patients and members of some marginalized racial and ethnic communities due to factors such as inequities in healthcare and access to insurance. Among patients treated in a free, student-run and faculty-supervised clinic serving uninsured patients in a majority Hispanic community in East Harlem, adherence rates are lower than those observed in patients with private or public New York State health insurance coverage. A prior study of adherence in these patients revealed that difficulty in obtaining medications from an off-site hospital pharmacy was a leading factor that patients cited for non-adherence. To alleviate this barrier to obtaining prescriptions, we tested the effectiveness of on-site, in-clinic medication dispensing for improving antidepressant medication adherence rates among uninsured patients. We found that dispensing medications directly to patients in clinic was associated with increased visits at which patients self-reported proper adherence and increased overall adherence rates. Furthermore, we found evidence that higher rates of antidepressant medication adherence were associated with more favorable treatment outcomes. All patients interviewed reported increased satisfaction with on-site dispensing. Overall, this study provides promising evidence that on-site antidepressant dispensing in a resource-limited setting improves medication adherence rates and leads to more favorable treatment outcomes with enhanced patient satisfaction.
Access options
Buy single article
Instant access to the full article PDF.
US$ 39.95
Tax calculation will be finalised during checkout.
Subscribe to journal
Immediate online access to all issues from 2019. Subscription will auto renew annually.
US$ 79
Tax calculation will be finalised during checkout.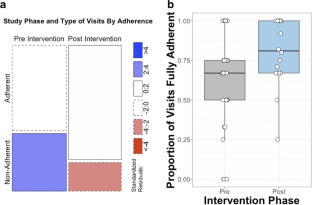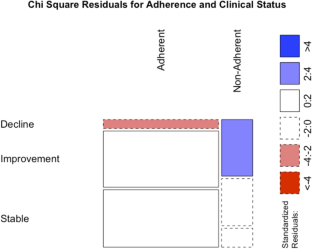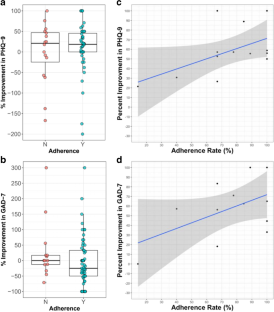 Data Availability
Available from the corresponding author upon request.
References
1.

Solomon DA, Keller MB, Leon AC, et al. Multiple Recurrences of Major Depressive Disorder. Am J Psychiatry. 2000;157(2):229–33.

2.

Mathers CD, Loncar D. Projections of Global Mortality and Burden of Disease from 2002 To 2030. PLoS Med. 2006;3(11):e442.

3.

Kessler RC, Berglund P, Demler O, Jin R, Merikangas KR, Walters EE. Lifetime Prevalence and Age-of-Onset Distributions of Dsm-Iv Disorders in the National Comorbidity Survey Replication. Arch Gen Psychiatry. 2005;62(6):593–602.

4.

Greenberg PE, Fournier AA, Sisitsky T, Pike CT, Kessler RC. The Economic Burden of Adults with Major Depressive Disorder in the United States (2005 And 2010). J Clin Psychiatry. 2015;76(2):155–62.

5.

Cipriani A, Barbui C, Butler R, Hatcher S, Geddes J. Depression in adults: drug and physical treatments. BMJ Clin Evid. 2011;2011:1003.

6.

Olfson M, Marcus SC. National Patterns in Antidepressant Medication Treatment. Arch Gen Psychiatry. 2009;66(8):848–56.

7.

Melfi CA, Chawla AJ, Croghan TW, Hanna MP, Kennedy S, Sredl K. The Effects of Adherence to Antidepressant Treatment Guidelines on Relapse and Recurrence of Depression. Arch Gen Psychiatry. 1998;55(12):1128–32.

8.

Ho SC, Chong HY, Chaiyakunapruk N, Tangiisuran B, Jacob SA. Clinical and Economic Impact of Non-Adherence to Antidepressants in Major Depressive Disorder: A Systematic Review. J Affect Disord. 2016;193:1–10.

9.

Zivin K, Ganoczy D, Pfeiffer PN, Miller EM, Valenstein M. Antidepressant Adherence after Psychiatric Hospitalization among VA Patients With Depression. Adm Policy Ment Health Ment Health Serv Res. 2009;36(6):406–15.

10.

Rivero-Santana A, Perestelo-Perez L, Pérez-Ramos J, Serrano-Aguilar P, De las Cuevas C. Sociodemographic and Clinical Predictors of Compliance with Antidepressants for Depressive Disorders: Systematic Review of Observational Studies. Patient Prefer Adherence. 2013;7:151.

11.

Olfson M, Marcus SC, Tedeschi M, Wan GJ. Continuity of Antidepressant Treatment for Adults With Depression in the United States. Am J Psychiatry. 2006;163(1):101–8.

12.

Hodgkin D, Volpe-Vartanian J, Alegría M. Discontinuation of Antidepressant Medication among Latinos in the USA. J Behav Health Serv Res. 2007;34(3):329–42.

13.

Pugh M Jr, Perrin PB, Rybarczyk B, Tan J. Racism, mental health, healthcare provider trust, and medication adherence among Black patients in safety-net primary care. J Clin Psychol Med Settings. 2020. https://doi.org/10.1007/s10880-020-09702-y.

14.

Cuffee YL, Hargraves JL, Rosal M, Briesacher BA, Schoenthaler A, Person S, et al. Reported Racial Discrimination, Trust in Physicians, and Medication Adherence among Inner-City African Americans with Hypertension. Am J Public Health. 2013;103(11):e55–62.

15.

Smith S, Thomas R, Cruz M, Griggs R, Moscato B, Ferrara A. Presence and Characteristics of Student-Run Free Clinics in Medical Schools. JAMA. 2014a;312(22):2407–10.

16.

Zucker J, Gillen J, Ackrivo J, Schroeder R, Keller S. Hypertension Management in a Student-Run Free Clinic: Meeting National Standards? Acad Med. 2011;86(2):239–45.

17.

Liberman KM, Meah YS, Chow A, Tornheim J, Rolon O, Thomas DC. Quality of Mental Health Care at a Student-Run Clinic: Care for the Uninsured Exceeds that of Publicly and Privately Insured Populations. J Community Health. 2011;36(5):733–40.

18.

Smith SD, Marrone L, Gomez A. Clinical Outcomes of Diabetic Patients at a Student-Run Free Clinic Project. Fam Med. 2014b;46(3):198.

19.

Mann CL, Rifkin RA, Nabel EM, Thomas DC, Meah YS, Katz CL. Exploring Antidepressant Adherence at a Student-Run Free Mental Health Clinic. Community Ment Health J. 2019;55(1):57–62.

20.

Finley PR, Rens HR, Pont JT, Gess SL, Louie C, Bull SA, et al. Impact of a Collaborative Care Model on Depression in a Primary Care Setting: A Randomized Controlled Trial. Pharmacotherapy. 2003;23(9):1175–85.

21.

GBD 2015 Disease and Injury Incidence and Prevalence Collaborators. Global, Regional, and National Incidence, Prevalence, and Years Lived With Disability for 310 Diseases and Injuries, 1990–2015: A Systematic Analysis for the Global Burden of Disease Study 2015. Lancet. 2016;388:1545–602.

22.

NYCHealth. Manhattan Community District 11: EAST HARLEM. New York City 2015.

23.

Osterberg L, Blaschke T. Adherence to Medication. N Engl J Med. 2005;353(5):487–97.

24.

Sansone RA, Sansone LA. Antidepressant Adherence: Are Patients Taking Their Medications? Innov Clin Neurosci. 2012;9(5–6):41–6.

25.

Keller MD, Berndt ER. Depression Treatment: A Lifelong Commitment? Psychopharmacol Bull. 2002;36(Suppl 2):133–41 Review.

26.

McQuaid EL, Landier W. Cultural Issues in Medication Adherence: Disparities and Directions. J Gen Intern Med. 2018;33(2):200–6.

27.

Lin EH, Von Korff M, Ludman EJ, et al. Enhancing adherence to prevent depression relapse in primary care. Gen Hosp Psychiatry. 2003;25(5):303–10.

28.

Liu X, Tepper PG, Able SL. Adherence and Persistence with Duloxetine and Hospital Utilization in Patients with Major Depressive Disorder. Int Clin Psychopharmacol. 2011;26(3):173–80.

29.

Readdean KC, Heuer AJ, Scott Parror J. Effect of Pharmacist Intervention on Improving Antidepressant Medication Adherence and Depression Symptomology: A Systematic Review and Meta-Analysis. Res Soc Adm Pharm. 2018;14(4):321–31.

30.

Hunot VM, Horne R, Leese MN, Churchill RC. A Cohort Study of Adherence to Antidepressants in Primary Care: The Influence of Antidepressant Concerns and Treatment Preferences. Prim Care Companion J Clin Psychiatry. 2007;9(2):91–9.

31.

Chong WW, Aslani P, Chen TF. Effectiveness of Interventions to Improve Antidepressant Medication Adherence: A Systematic Review. Int J Clin Pract. 2011;65(9):954–75.
Funding
No direct funding was provided to conduct this research. The Mental Health Clinic of the East Harlem Health Outreach Partnership is supported by private grants and donations from the Atran Foundation and Ira W. DeCamp Foundation.
Ethics declarations
Conflict of Interest
The authors declare that they have no conflicts of interest.
Informed Consent
The Institutional Review Board of the Icahn School of Medicine at Mount Sinai granted a waiver of consent for the retrospective chart review component of this study. Informed consent was obtained for all patients interviewed in this study. This study was approved by the Institutional Review Board at the Icahn School of Medicine at Mount Sinai, IRB #18–00914.
Code Availability
Available from the corresponding author upon request.
Additional information
Publisher's Note
Springer Nature remains neutral with regard to jurisdictional claims in published maps and institutional affiliations.
Supplementary information
About this article
Cite this article
Powell, S.K., Gibson, C.L., Okoroafor, I. et al. On-Site Prescription Dispensing Improves Antidepressant Adherence among Uninsured Depressed Patients. Psychiatr Q (2021). https://doi.org/10.1007/s11126-021-09885-z
Keywords
Major depressive disorder

Medication adherence

Outpatient psychiatry

Immigrant mental health

Antidepressants

Student-run clinic