Abstract
The received view holds that there is a significant divide between full-blown representational states and so called 'detectors', which are mechanisms set off by specific stimuli that trigger a particular effect. The main goal of this paper is to defend the idea that many detectors are genuine representations, a view that I call 'Strong Liberal Representationalism'. More precisely, I argue that ascribing semantic properties to them contributes to an explanation of behavior, guides research in useful ways and can accommodate misrepresentation.
Access options
Buy single article
Instant access to the full article PDF.
US$ 39.95
Tax calculation will be finalised during checkout.
Subscribe to journal
Immediate online access to all issues from 2019. Subscription will auto renew annually.
US$ 79
Tax calculation will be finalised during checkout.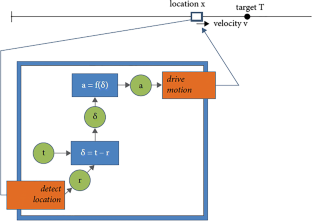 Notes
1.

'Receptor' is used for certain biological kinds that might or might not coincide with the set of states that are supposed to be captured by the philosophical use of the term, so this expression is a potential source of misunderstandings. Furthermore, this term misleadingly suggests that these states are purely passive but, as I will argue below, they are also defined by the specific behavior they trigger. 'Detector' is not ideal either, since this expression seems to beg the question in favor of representationalism. Finally, 'C-state', which has also occasionally been employed in the literature, is not the most elegant proposal and is much less evocative than the other two.

2.

For a discussion of the adaptationist explanation of bacteria magnetotaxis, see O'Malley, 2014: 29-38.

3.

Strictly speaking, the claim is that certain activity patterns of detectors are representations. For simplicity, however, I will often claim that detectors are representations. When the distinction between mechanisms and activities is relevant, I will explicitly distinguish the two.

4.

Let me stress that I do not have an particular example in mind. In any case, all examples I will discuss here qualify as truly representational. I would like to thank a reviewer for pressing me on this point.

5.

Millikan (1984) emphasizes the idea of a systematic mapping relationship between a set of representations and a set of entities. So a more precise description of her view would say that the function of the sender is to emit a range of states which are supposed to map onto a range of states according to a certain mapping function, and which might elicit a range of behaviors. Nonetheless, this criterion can be satisfied by a mechanism that produces only two states and behaviors: a cell firing (or not firing) at a time t and place p representing the presence (or absence) of a predator at t near p, which triggers an evasive behavior (or it does not). Consequently, these apparently more stringent conditions can easily be met by detectors as well.

6.

The fact that scientists often assert that detectors are representations could be taken as an additional piece of evidence in favor of SLR. Figdor (2018), for example, has interestingly argued that we should interpret these assertions literally. Although these results are sympathetic to the main conclusion of this paper, the arguments differ: here I would like to focus on the explanatory role of SLR, rather than on the linguistic interpretation of scientific claims.

7.

Let me hasten to add that questions about the indeterminacy of content are irrelevant here. Certainly, the behavior could be described in various ways (e.g. flying away from bats, avoiding a predator, evading a deadly flying mammal, etc..) and, accordingly, there might be some content indeterminacy (e.g. bat, predator, deadly flying mammal, etc..). However, in any of these descriptions, the ascribed semantic content is equally explanatory.

8.

Nonetheless, he accepts that they are still representations. As a result, he might be taken to embrace Liberal Representationalism, but reject Strong Liberal Representationalism.

9.

I apologize for reproducing a sexist example.

10.

Note that this idea is in tension with Dretkse's (1988, p.91-92) suggestion that indication in the evolutionary past can qualify as a structuring cause of behavior. If an entity M is a structuring cause of R causing E, then presumably M explains (or at least contributes to an explanation of) R causing E. As a consequence, M explains a property of organism. Thus, the role of past indication as a structuring cause is hard to reconcile with the idea that natural selection can not explain why organisms possess certain features.

11.

In a nutshell, here is the reasoning: "natural selection can reshape a population in a way that makes a given variant more likely to be produced by the immediate sources of variation than it otherwise would be. As selection changes the background in which mutation and recombination operate, it changes what those factors can produce" (Godfrey-Smith 2014, p. 29). The idea that still remains controversial is whether natural selection can explain why a particular individual possesses a certain trait.

12.

This description does not rely on an explicit distinction between sender and receivers because Shea does not appeal to them (see Shea, 2018, p. 19).

13.

Note that even if members of kind K tend to possess property F, it does not follow that F is an important or explanatory property of K; F could be an accidental feature or a side-effect of a truly explanatory property, for example.

14.

One might complain that this analysis mischaracterizes Ramsey's notion of IO-representations, since at some points he seems to suggest that for a process to count as an IO-representation, the system's output needs to qualify as a representation. This reply, however, is unsatisfactory for various reasons. First, on this reading, the only kinds of representations that do not presuppose the existence of any other sort of representation within the system are S-representations. Furthermore, it seems to be in tension with some of the claims he makes at other places (e.g. Ramsey, 2007, p. 77). Finally, the reasons adduced to support the status of IO-representations as genuine carriers of semantic content do not underpin this constraint. What seems to be crucial for the system's internal sub-processes to qualify as representational is that that the output be characterized distally. Adding that the output should itself qualify as a genuine representation seems unmotivated.

15.

Of course, another aspect that unifies these mechanisms is that they trigger behaviors that deal with corpses. Given the fact that the signal's content probably depends on the behavior it elicits, one should expect a similarity of content to correlate with some similarity at the level of behavior (at least in simple cases).

16.

If one thinks these mechanisms represent proximal features rather than distal events, misrepresentation is still possible. If AN2 neurons represent ultrasound waves rather than bats, then they misrepresent when detectors are directly stimulated by a clever neuroscientist using electrodes or by other cells that fail to work properly.

17.

In the last round of revisions for this journal, Ganson's (2020) paper came to my attention. He defends a similar view, although he provides different arguments and does not discuss some of the issues that I develop in this paper (especially Sections 3 and 4). In any case, a discussion of his interesting paper will have to wait for another occasion.
References
Artiga, M. (2016). Liberal representationalism: a deflationist defense. Dialectica, 70(3), 407–430.

Bechtel, W. (2016). Investigating neural representations: the tale of place cells. Synthese, 193(5), 1287–1321.

Bermudez, J.L. (2003). Thinking without words. Oxford: Oxford University Press.

Bot, A.N.M., Currie, C.R., Hart, A.G., Boomsma, J.J. (2001). Waste management in leafcutting ants. Ethology Ecology and Evolution, 13(3), 225–237.

Braddon-Mitchell, Jackson. (2007). The philosophy of mind and cognition. Hoboken: Blackwell.

Brentano, F. (1874). Psychology from an empirical standpoint. Abingdon: Routledge.

Burge, T. (2010). The origins of objectivity. Oxford: Oxford University Press.

Butlin, P. (forthcoming). Representation and the active consumer. Synthese, 1–18.

Chemero, R. (2009). Radical embodied cognitive science. Bradford Book.

Choe, D., Millar, J.G., Rust, M.K. (2009). Chemical signals associated with life inhibit necrophoresis in Argentine ants. Proceedings of the National Academy of Sciences of the United States of America, 106(20), 8251—8255.

Clark, A. (1997). Being there putting brain, body, and world together again. Bradford Book.

Clark, A., & Grush, R. (1999). Towards a cognitive robotics. Adaptive Behavior, 7, 5–16.

Cummins, R. (1975). Functional analysis. Journal of Philosophy, 72, 741–765.

Cummins, R., & McLaughlin, B. (1991). The role of mental meaning in psychological explanation. In Dretske and his critics: Basil Blackwell.

Dean, I., Harper, N., McAlping, D. (2005). Neural population coding of sound level adapts to stimulus statistics. Nature Neuroscience, 8(12), 1684–1688.

Dennett, D. (1991). Ways of establishing harmony. In McLaughlin, B. (Ed.) Dretske and his critics: Basil Blackwell.

Diez, L., Lejeune, P., Detrain, C. (2014). Keep the nest clean: Survival advantages of corpse removal in ants. Biology Letters, 10(7), 1–4.

Dretske, F. (1988). Explaining behavior. Reasons in a world of causes. Cambridge: MIT Press.

Fidgor, C. (2018). Pieces of mind: the proper domain of psychological predicates. Oxford: Oxford University Press.

Fish, W. (2010). Philosophy of perception: a contemporary introduction. Abingdon: Routledge.

Fodor, J. (1986). Why paramecia don't have mental representations. Midwest Studies in Philosophy, 10(1), 3–23.

Ganson, T. (2018). The senses as signalling systems. Australasian Journal of Philosophy, 96(3), 519– 531.

Ganson, T. (2020). A role for representations in inflexible behavior. Biology and Philosophy, 35, 1–18.

Gładziejewski, P. (2015). Explaining cognitive phenomena with internal representations: A mechanistic perspective. Studies in Logic, Grammar and Rhetoric, 40(53), 63–90.

Gładziejewski, P., & Milkowski, M. (2017). Structural representations: causally relevant and different from detectors. Biology and Philosophy, 32(3), 337–355.

Godfrey-Smith, P. (1996). Complexity and the function of mind in nature. Cambridge: Cambridge University Press.

Godfrey-Smith, P. (2014). Philosophy of biology. Princeton: Princeton University Press.

Grush, R. (1997). The architecture of representation. Philosophical Psychology, 10, 5–23.

Horgan, T. (1991). Actions, reasons, and the explanatory role of content. In McLaughlin, B. (Ed.) Dretske and his critics: Basil Blackwell.

Howard, D.F., & Tschinkel, W.R. (1976). Aspects of necrophoric behavior in the red imported fire ant, solenopsis invicta. Behaviour, 56(1/2), 157–180.

Hutto, D., & Myin, E. (2017). Evolving enactivism: basic minds meet content. Cambridge: MIT Press.

Hutto, D., & Myin, E. (2012). Radicalizing enactivism: basic minds without content. Cambridge: MIT Press.

Jacob, P. (2013). Intentionality., Stanford Encyclopedia of Philosophy (Winter 2019 Edition), https://plato.stanford.edu/archives/win2019/entries/intentionality/.

Kandel, E., Schwartz, J.H., Jessel, T.M., Siegelbaum, S.A., Hudspeth, A.J. (2013). Principles of Neural Science. New York: McGraw Hill.

Kvale, M.N., & Schreiner, C.E. (2004). Short-term adaptation of auditory receptive fields to dynamic stimuli. J Neurophysiol, 91, 604–612.

Lisman, J.E. (1997). Bursts as a unit of neural information: making unreliable synapse reliable. Trends Neurosci, 20, 38–43.

Marsat, G., & Pollack, G.S. (2006). A behavioral role for feature detection by Sensory Bursts. J Neurosci, 26(41), 10542–10547.

Marsal, G., & Pollack, G. (2012). Bursting neurons and ultrasound avoidance in crickets. Frontiers in Neuroscience, 6(1), 1–9.

Martinez, M. (2013). Teleosemantics and indeterminacy. Dialectica, 67(4), 427–453.

Marsat, G., & Pollack, G. (2013). A behavioral role for feature detection by Sensory Bursts. The Journal of Neuroscience, 26(41), 10542–10547.

Miłkowski, M. (2013). Explaining the computational mind. Cambridge: MIT Press.

Miller, L., & Surllyke, A. (2001). How some insects detect and avoid being eaten by bats: tactics and countertactics of prey and predator. Bioscience, 51 (7), 570–581.

Millikan, R.G. (1984). Language. Cambridge: MIT Press.

Millikan, R.G. (2009). Biosemantics. In Beckermann, A., McLaughlin, B.P., Walter, S. (Eds.) The Oxford handbook of philosophy of mind: OUP.

Morgan, A. (2014). Representations gone mental. Synthese, 191 (12), 213–244.

Morgan, A. (2018). Mindless accuracy: on the ubiquity of content in nature. Synthese, 195(12), 5403–5429.

Neander, K. (1995). Prunning the tree of life. British Journal for the Philosophy of Science, 46(1), 59–80.

Neander, K. (2017). A mark of the mental. Cambridge: MIT Press.

O'Malley, M. (2014). A. Cambridge: Cambridge University Press.

Papineau, D. (2003). Is representation rife?. Ratio, 16(2), 107–123.

Pollack, G. (2015). Neurobiology of acoustically mediated predator detection. The Journal of Comparative Physiology, 201, 99–109.

Price, C. (2001). Functions in mind: A theory of intentional content. Oxford: Clarendon Press.

Ramsey, W. (2003). Are receptors representations?. Journal of Experimental and Theoretical Artifical Intelligence, 15(2), 125–141.

Ramsey, W. (2007). Representation reconsidered. Cambridge: Cambridge University Press.

Rescorla, M. (2013). Millikan on honeybee navigation and communication. In Ryder, D., Kingsbury, J., Williford, K. (Eds.) Millikan and her Critics: Blackwell.

Rowlands, M. (2006). Body Language: Representation in Action. Cambridge: MIT Press.

Sakura, T., Namiki, S., Kanzaki, R. (2014). Molecular and neural mechanisms of sex pheromone reception and processing in the silkmoth bombyx mori. Frontiers in Physiology, 5, 1–29.

Schulte, P. (2015). Perceptual representations: a teleosemantic answer to the breadth-of-application problem. Biology and Philosophy, 30(1), 119–136.

Schulte, P. (2019). Challenging liberal representationalism: a reply to Artiga, Dialectica.

Shea, N. (2013). Naturalising representational content. Philosophy Compass, 8(5), 496–509.

Shea, N. (2018). Representations in Cognitive Science. Oxford: OUP.

Smirnakis, S.M., Berry, M.J., Warland, D.K., Bialek, W, Meister, M. (1997). Adaptation of retinal processing to image contrast and spatial scale. Nature, 386, 69–73.

Sober, E. (1984). Cambridge: MIT Press.

Stampe, D. (1977). Toward a causal theory of linguistic representation. In French, P., Wettstein, H.K., Uehling, T.E., Williford, K. (Eds.) Midwest studies in philosophy, (Vol. 2 pp. 42–63). Minneapolis: University of Minnesota Press.

Sterelny, K. (1990). The representational theory of mind: an introduction. Oxford: Oxford University Press.

Sterelny, K. (1995). Basic minds. Philosophical Perspectives, 9, 251–270.

Sterelny, K. (2003). Thought in a hostile world. Oxford: Blackwell Publishing.

Sun, Q., & Zhou, X. (2013). Corpse management in social insects. International Journal of Biological Sciences, 9, 313–321.

Swadlow, H.A., & Gusev, A.G. (2001). The impact of "bursting" thalamic impulses at a neocortical synapse. Nat Neurosci, 4, 402–408.

Yager, D. (2012). Predator detection and evasion by flying insects. Current Opinion in Neurobiology, 22, 201–207.

Wilson, E. (1971). O. Harvard: Harvard University Press.
Acknowledgments
I would like to thank Javier González de Prado Salas, Manolo Martínez, Ruth Millikan, Christian Nimtz, David Papineau, Jake Quilty-Dunn, Peter Schulte, Nicholas Shea, Joulia Smortchkova, Ulrich Stegmann and two anonymous reviewers for their helpful comments and criticisms. Earlier versions of this paper were presented at the workshop 'The Future of Teleosemantics' at the University of Bielefeld (2018), the IX Conference of the Spanish Society for Logic, Methodology and Philosophy of Science at UNED (2018), the seminar 'Valencia Colloquium in Philosophy' at the University of Valencia (2019) and the Work-in-progress Reading Group in philosophy of mind at the University of Oxford (2019). Financial support was provided by the MICIU project 'Varieties of Information' (PGC2018-101425-B-I00).
Additional information
Publisher's note
Springer Nature remains neutral with regard to jurisdictional claims in published maps and institutional affiliations.
About this article
Cite this article
Artiga, M. Strong liberal representationalism. Phenom Cogn Sci (2021). https://doi.org/10.1007/s11097-020-09720-z
Keywords
Representation

Detector

Receptor

Mental content

Teleosemantics

Naturalism

Explanation