Abstract
Linear and nonlinear optical properties of GaSb quantum ring inside AlxGa1−xAs/GaAs/AlxGa1−xAs quantum well (QW) and AlAs/GaAs/InGaAs/AlAs double QW have been theoretically investigated. The effects of the Al concentration in the barrier, the widths of the layers, the position of the quantum ring inside the wells and the incident optical intensity on linear and nonlinear absorption and refractive index, associated to the ground excitonic state, have been explored. We found that by varying the different parameters of the studied structures and the incident optical intensity, one can manipulate the linear and nonlinear absorption coefficient and refractive index. These results make the studied systems a promising candidate for application in tunable nano-optoelectronic devices.
This is a preview of subscription content, log in to check access.
Access options
Buy single article
Instant access to the full article PDF.
US$ 39.95
Price includes VAT for USA
Subscribe to journal
Immediate online access to all issues from 2019. Subscription will auto renew annually.
US$ 199
This is the net price. Taxes to be calculated in checkout.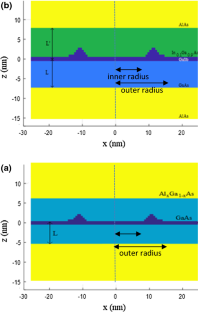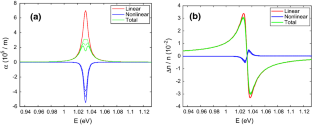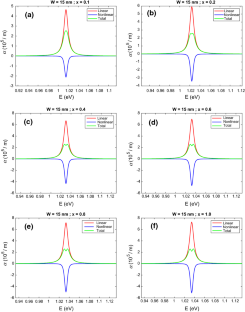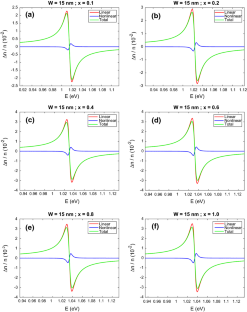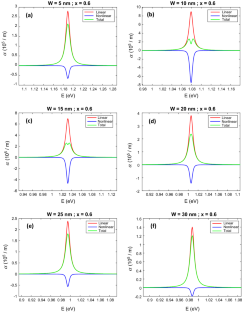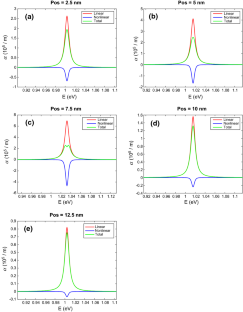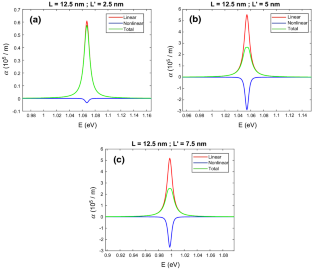 Additional information
Publisher's Note
Springer Nature remains neutral with regard to jurisdictional claims in published maps and institutional affiliations.
About this article
Cite this article
Kehili, M.S., Sellami, R., Ben Mansour, A. et al. Manipulation of linear and nonlinear optical properties of GaSb quantum ring in AlGaAs/GaAs/AlGaAs quantum well and AlAs/GaAs/InGaAs/AlAs double quantum well. Opt Quant Electron 52, 321 (2020). https://doi.org/10.1007/s11082-020-02435-0
Received:

Accepted:

Published:
Keywords
GaSb quantum ring

Exciton

Linear absorption coefficient

Nonlinear absorption coefficient

Linear refractive index

Nonlinear refractive index