Abstract
This short communication gives a brief investigation of the catastrophic natural landslides in the Diexi town, Maoxian County, Sichuan province, SW China, which occurred on June 24, 2017. According to the preliminary statistics of Sichuan government, about 73 people lost contact, and 62 houses and more than 1600 m roads were buried. The collapse volume of landslide is approximately 8 million m3. The maximum drop is about 1600 m, and plane sliding distance is 2500–3000 m. Unfortunately, the secondary collapse incident occurred repeatedly on June 25 and 27, respectively. In this communication, the accident background, accident scene, and related emergency response are presented. In virtue of the in situ reconnaissance conducted by geological experts, the main reason for the collapse is the high-level and long-distance debris flow in earthquake fracture zone induced by continuous rainfall.
Access options
Buy single article
Instant access to the full article PDF.
USD 39.95
Price includes VAT (USA)
Tax calculation will be finalised during checkout.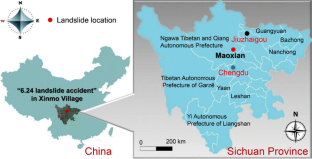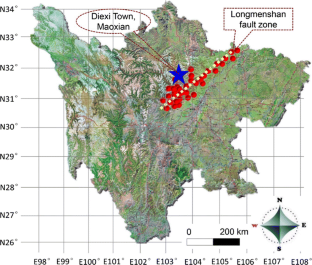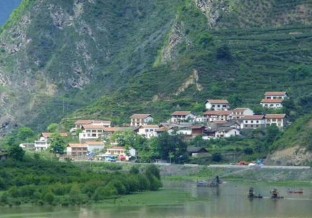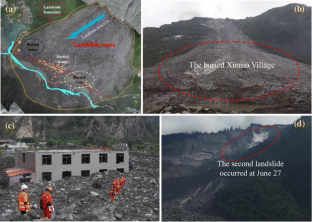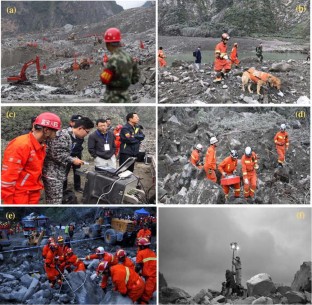 References
Bian X, Wang ZF, Ding GQ, Cao YP (2016a) Compressibility of cemented dredged clay at high water content with super-absorbent polymer. Eng Geol. doi:10.1016/j.enggeo.2016.04.036

Bian X, Hong ZS, Ding JW (2016b) Evaluating the effect of soil structure on the ground response during shield tunnelling in Shanghai soft clay. Tunn Undergr Space Technol. doi:10.1016/j.tust.2016.05.003

Bian X, Cao YP, Wang ZF, Ding GQ, Lei GH (2017) Effect of super-absorbent polymer on the undrained shear behavior of cemented dredged clay with high water content. J Mater Civ Eng. doi:10.1061/(ASCE)MT.1943-5533.0001849

Cui SH, Wang GH, Pei XJ, Huang RQ, Kamai T (2017) On the initiation and movement mechanisms of a catastrophic landslide triggered by the 2008 Wenchuan (M-s 8.0) earthquake in the epicenter area. Landslides. doi:10.1007/s10346-016-0754-y

Delcamp A, Kervyn M, Benbakkar M (2017) Large volcanic landslide and debris avalanche deposit at Meru Tanzania. Landslides 14(3):833–847. doi:10.1007/s10346-016-0757-8

Federica F, Giovanni G, Riccardo F (2017) GB-InSAR monitoring and observational method for landslide emergency management: the Montaguto earthflow (AV, Italy). Nat Hazards Earth Syst Sci 17(6):845–860. doi:10.5194/nhess-17-845-2017

Hatem AS (2016) Congestion pricing strategies to investigate the potential of route diversion on toll facilities using en-route guidance. J Traffic Trans Eng (English Edition) 3(1):59–70

Lai JX, Fan HB, Chen JX, Qiu JL, Wang K (2015) Blasting vibration monitoring of undercrossing railway tunnel using wireless sensor network. Int J Distrib Sens Netw. doi:10.1155/2015/703980

Lai JX, Mao S, Qiu JL, Fan HB, Zhang Q, Hu ZN, Chen JX (2016a) Investigation progresses and applications of fractional derivative model in geotechnical engineering. Math Probl Eng. doi:10.1155/2016/9183296

Lai JX, Qiu JL, Fan HB, Zhang Q, Hu ZN, Wang JB, Chen JX (2016b) Fiber bragg grating sensors-based in situ monitoring and safety assessment of loess tunnel. J Sens. doi:10.1155/2016/8658290

Lai JX, Wang KY, Qiu JL, Niu FY, Wang JB, Chen JX (2016c) Vibration response characteristics of the cross tunnel structure. Shock Vib. doi:10.1155/2016/9524206

Lai JX, He SY, Qiu JL, Chen JX, Wang LX, Wang K, Wang JB (2017) Characteristics of Earthquake Disasters and Aseismic Measures of Tunnels in Wenchuan Earthquake. Environ Earth Sci. doi:10.1007/s12665-017-6405-3

Lai JX, Wang XL, Qiu JL, Zhang GZ, Chen JX, Xie YL, Luo YB (2018) A state-of-the-art review of sustainable energy based freeze proof technology for cold-region tunnels in China. Renewable and Sustainable Energy Reviews. (in press)

Li PY, Qian H, Howard Ken WF, Wu JH (2015) Building a new and sustainable "Silk Road economic belt". Environ Earth Sci 74(10):7267–7270. doi:10.1007/s12665-015-4739-2

Li B, Xing AG, Xu C (2017) Simulation of a long-runout rock avalanche triggered by the Lushan earthquake in the Tangjia Valley, Tianquan, Sichuan, China. Eng Geol. doi:10.1016/j.enggeo.2017.01.007

Mcdougall S, Hungr O (2004) A model for the analysis of rapid landslide motion across three-dimensional terrain. Can Geotech J 41(41):1084–1097. doi:10.1139/t04-052

Wang ZF, Shen SL, Cheng WC, Xu YH (2016a) Ground fissures in Xi'an and measures to prevent damage to the Metro tunnel system due to geohazards. Environ Earth Sci. doi:10.1007/s12665-015-5169-x

Wang ZF, Bian X, Wang YQ (2016b) Numerical approach to predict ground displacement caused by installing a horizontal jet grout column. Mar Georesour Geotechnol. doi:10.1080/1064119X.2016.1273288

Xu Q, Dong XJ, Deng ML et al (2010) The ermanshan rock slide-debris is flow of July 27, 2010 in Hanyuan Sichuan Characteristics and failure mechanism. J Eng Geol 18(5):609–622 (in Chinese)

Yin YP (2010) Mechanism of apparent dip slide of inclined bedding rockslide–A cfltm study of Jiweishan rockslide in Wulong, Chongcling. Chin J Rock Mechan Eng 29(2):217–226 (in Chinese)

Yin YP (2014) Vertical acceleration effect on landsides triggered by the Wenchuan earthquake. China Environ Earth Sci 71(11):4703–4714. doi:10.1007/s12665-013-2860-7

Yin YP, Zhu JL, Yang SY (2010) Investigation of a high speed and long run-out rockslide debris flow at Dazhai in Guanling of Guizhou province. J Eng Geol 18(4):445–454 (in Chinese)

Yin ZQ, Xu YQ, Zhao WJ (2014) Sanxi village landslide in Dujiangyan, Sichuan Province on July 10, 2013. J Eng Geol 22(2):309–318 (in Chinese)
Acknowledgements
This work is financially supported by the Special Fund for Basic Scientific Research of Central Colleges of Chang'an University (No. 310821172004, No. 310821153312, No. 310821165011). We also acknowledge the editor for the valuable suggestion.
About this article
Cite this article
Qiu, J., Wang, X., He, S. et al. The catastrophic landside in Maoxian County, Sichuan, SW China, on June 24, 2017. Nat Hazards 89, 1485–1493 (2017). https://doi.org/10.1007/s11069-017-3026-9
Received:

Accepted:

Published:

Issue Date:
Keywords
Landslide

Natural disaster

High-level and long-distance debris flow

Earthquake fracture zone

Rainfall