Abstract
Lightning kills many people in Africa every year. There is consensus in the literature that something should be done to raise awareness about lightning safety in southern Africa. This paper is the result of a study to find common myths, beliefs and misconceptions about lightning in southern Africa to determine whether they have any impact on lightning safety. It presents the most common beliefs, assesses whether they increase people's risk and concludes with recommendations on which myths should be included in lightning safety material.
Access options
Buy single article
Instant access to the full article PDF.
US$ 39.95
Tax calculation will be finalised during checkout.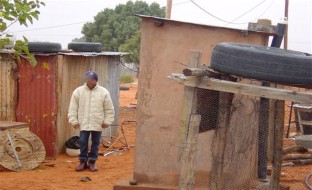 References
Ab Kadir MZA, Cooper MA, Gomes C (2010) An overview of the global statistics on lightning fatalities. In: Proceedings of the 30th international conference on lightning protection, Cagliari, Italy

Anderson RB, Jandrell IR, Nematswerani HE (2002) The upward streamer mechanism versus step potentials as a cause of injuries from close lightning discharges. Trans S Afr Inst Electr Eng 93(1):33–37

Axel-Ivar B (1976) Zulu thought patterns and symbolism. Swedish Institute of Missionary Research, Uppsala

Bleek WHI, Lloyd LC (1968) Specimens of Bushmen folklore. Struik, Cape Town

Blumenthal R (2005) Lightning fatalities in the South African Highveld—a restropective study for the period 1997–2000. Am J Forensic Med Pathol 26(1):66–69

Blumenthal R (2007) A retrospective descriptive study on the pathology of trauma of lightning fatality cases in Gauteng 2001–2004 (presented as an oral paper). ICOLSE Congress, Paris

Blumenthal R, Jandrell IR, West NJ (2012) Does a sixth mechanism exist to explain lightning injuries?: investigating a possible new injury mechanism to determine the cause of injuries related to close lightning flashes. Am J Forensic Med Pathol 33(3):222–226

Bourke M (1948) Badoli the Ox (circa). Howard B Timmins and George Allen and Unwin, Cape Town

Charmaz K (2005) Grounded theory in the 21st century: applications for advancing social justice studies. In: Denzin Norman K, Lincoln Yvonna S (eds) The SAGE handbook of qualitative research, 3rd edn. Sage Publications, Thousand Oaks

Cooper MA, Ab Kadir MZA (2010) Lightning injury continues to be a public health threat internationally. In: Proceedings of the 21st international lightning detection conference, Orlando

Cooray V, Cooray C, Andrews CJ (2007) Lightning caused injuries in humans. J Electrost 65:386

Delius P (2001) Witches and missionaries in nineteenth century transvaal. J S Afr Stud 27(3):429–443

Dlamini WM (2009) Lightning fatalities in Swaziland: 2000–2007. Nat Hazards 50:179

Eriksson AJ, Smith MA (1986) A study of lightning fatalities and related incidents in South Africa. Trans S Afr Inst Electr Eng 77:163–178

Holle RL (2008) Annual rates of lightning fatalities by country. In: Proceedings of the 20th international lightning detection conference, Tucson, Arizona

Hunt HGP, Nixon KJ, Jandrell IR (2012) Can LDN data provide corroborating evidence for a lightning event at a specific geographic location? In: Lightning protection (ICLP), 2012 international conference on, pp 1–6. IEEE

Jandrell IR, Blumenthal R, Anderson RB Trengove E (2009) Recent lightning research in South Africa with a special focus on keraunopathology. In: Proceedings of the 16th international symposium on high voltage engineering, pp 24–28

Krige EJ (1936) The social system of the Zulus. Shuter and Shooter, Pietermaritzburg

Lengyel M, Cooper MA, Holle R, Brooks H (2010) The role of multidisciplinary teams and public education in decreasing lightning casualties worldwide. In: Proceedings of the 30th international conference on lightning protection, Cagliari, Italy

Maselwa MR (2004) Promoting learners' conceptual understanding of electrostatics through use of practical activities in conjunction with prior knowledge of lightning: a case study. M Ed dissertation, Rhodes University, Grahamstown

Mutshinyalo TT, Siebert SJ (2010) Myth as a biodiversity conservation strategy for the Vhavenda, South Africa. Idilinga Afr J Indig Knowl Syst 9(2):151

Pabale MF (2006) Exploring the integration of indigenous beliefs in the teaching and learning of school sciences: a case study on lightning. MSc (Ed) dissertation, University of Limpopo

Rakov VA, Uman MA (2003) Lightning physics and effects. Cambridge University Press, New York

Reeder M (2011) A Sangoma's story—the calling of Elliot Ndlovu. Penguin Books, Johannesburg

Sizani M (2009) They're used to fight lightning Daily Sun (18 Sep 2009). Media 24, Johannesburg

Werner Alice (1933) Myths and legends of the Bantu. George G. Harrap and Co., London
About this article
Cite this article
Trengove, E., Jandrell, I. Lightning myths in southern Africa. Nat Hazards 77, 101–110 (2015). https://doi.org/10.1007/s11069-014-1579-4
Received:

Accepted:

Published:

Issue Date:
Keywords
Lightning

Lightning safety

Lightning myths

Lightning misconceptions