Abstract
Using monthly meteorological observation data at 633 sites in China during 1961–2012, the drought severity change has been investigated in terms of the Standardized Precipitation Index (SPI) and the Standardized Precipitation Evapotranspiration Index (SPEI) with potential evapotranspiration estimated by the Penman–Monteith equation (SPEI_pm). Significant wetting appeared to have occurred in northwestern corner of China (Xinjiang Province), especially in winter. The middle to northeastern Tibetan Plateau also experienced wetting in the last 52 years in general. Significantly, drying occurred in Central China (mostly in the middle Yellow River basin) and southwestern China (Yunnan–Guizhou Plateau) in spring and in autumn. There is no evidence of an increase in drought severity over China taking the whole country into account. On the contrary, the hyper-arid and arid zones got significantly wetter in the last 52 years as indicated by both SPI and SPEI.
Access options
Buy single article
Instant access to the full article PDF.
US$ 39.95
Tax calculation will be finalised during checkout.
Subscribe to journal
Immediate online access to all issues from 2019. Subscription will auto renew annually.
US$ 119
Tax calculation will be finalised during checkout.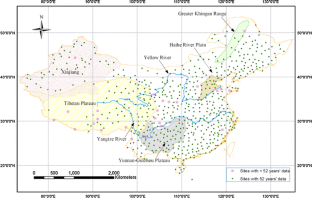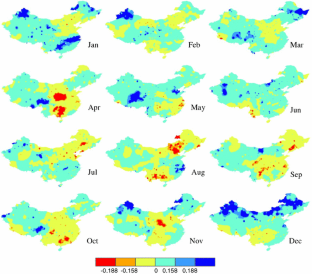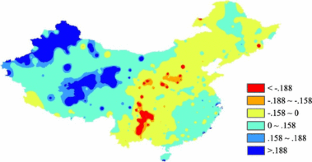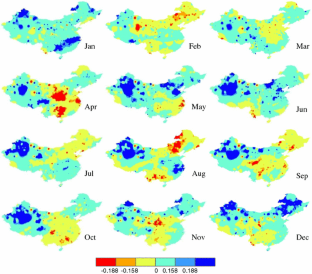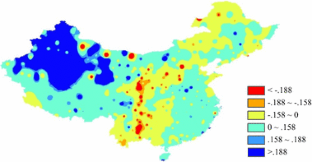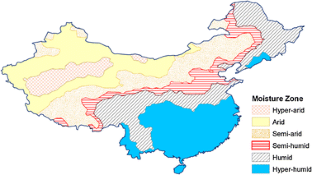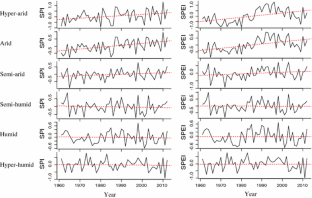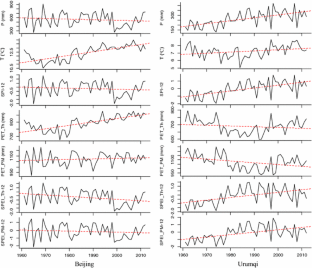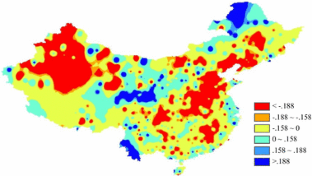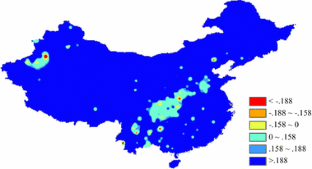 References
Allen RG, Pereira LS, Raes D, Smith M (1998) Crop evapotranspiration-guidelines for computing crop requirements-FAO irrigation and drainage paper 56. FAO, Rome

Bordi I, Fraedrich K, Jiang JM, Sutera A (2004) Spatio–temporal variability of dry and wet periods in eastern China. Theor Appl Climatol 79:81–91

Bordi I, Fraedrich K, Petitta M, Sutera A (2006) Large-scale assessment of drought variability based on NCEP/NCAR and ERA-40 re-analyses. Water Resour Manag 20:899–915

Bordi I, Fraedrich K, Sutera A (2009) Observed drought and wetness trends in Europe: an update. Hydrol Earth Syst Sci 13:1519–1530

Dai AG (2011) Characteristics and trends in various forms of the Palmer Drought Severity Index during 1900–2008. J Geophys Res. doi:10.1029/2010JD015541

Dai AG (2013) Increasing drought under global warming in observations and models. Nat Clim Change 3:52–58

Gong DY, Ho CH (2002) Shift in the summer rainfall over the Yangtze River valley in the late 1970s. Geophys Res Lett. doi:10.1029/2001GL014523

Hu RJ, Jiang FQ, Fang ZL, Wang YJ (2001) Assessment about the impact of climate change on environment in Xinjiang since recent 50 years. Arid Land Geogr 24(2):97–103 (in Chinese)

Hulme M, Marsh R, Jones PD (1992) Global changes in a humidity index between 1931-60 and 1961-90. Clim Res 2:1–22

Keyantash J, Dracup JA (2002) The quantification of drought: an evaluation of drought indices. Bull Am Meteorol Soc 83:1167–1180

Logan KE, Brunsell NA, Jones AR, Feddema JJ (2010) Assessing spatiotemporal variability of drought in the U.S. central plains. J Arid Environ 74:247–255

Ma ZG, Fu CB (2006) Some evidence of drying trend over northern China from 1951 to 2004. Chin Sci Bull 51:2913–2925

Mann HB (1945) Nonparametric tests against trend. Econometrica 13:245–259

McKee TB, Doesken NJ, Kleist J (1993) The relationship of drought frequency and duration to time scales. Proceedings of the 8th Conference on Applied Climatology. American Meteorological Society Boston, MA, pp 179–183

Nakamura H, Lin G, Yamagata T (1997) Decadal climate variability in the North Pacific during recent decades. Bull Am Meteorol Soc 78:2215–2225

Rebetez M, Mayer H, Dupont O, Schindler D, Gartner K, Kropp JP, Menzel A (2006) Heat and drought 2003 in Europe: a climate synthesis. Ann For Sci 63:569–577

Romm J (2012) Climate change is already worsening droughts in many ways: Nature gets it wrong and right. URL: http://thinkprogress.org/climate/2012/11/20/1194201/climate-change-droughts-nature/

Sheffield J, Wood EF, Roderick ML (2012) Little change in global drought over the past 60 years. Nature 491:435–438

Thornthwaite CW (1948) An approach toward a rational classification of climate. Geogr Rev 38:55–94

Van der Schrier G, Barichivich J, Briffa KR, Jones PD (2013) A scPDSI-based global data set of dry and wet spells for 1901–2009. J Geophys Res Atmos 118:4025–4048

Vicente-Serrano SM, Beguería S, López-Moreno JI (2010) A multiscalar Drought Index Sensitive to Global Warming: the Standardized Precipitation Evapotranspiration Index. J Clim 23:1606–1718

Wetherald RT, Manabe S (1999) Detectability of summer dryness caused by greenhouse warming. Clim Change 43:495–511

Yu MX, Li QF, Hayes MJ, Svoboda MD, Heim RR (2014) Are droughts becoming more frequent or severe in China based on the Standardized Precipitation Evapotranspiration Index: 1951–2010? Int J Climatol 34:545–558

Zhai JQ, Su BD, Krysanova V (2010) Spatial variation and trends in PDSI and SPI indices and their relation to streamflow in 10 large regions of China. J Clim 23:649–663

Zhang L, Zhu X, Fraedrich K, Sielmann F, Zhi X (2014) Interdecadal variability of winter precipitation in Southeast China. Clim Dyn. doi:10.1007/s00382-014-2048-1

Zolina O, Simmer C, Belyaev K, Gulev SK, Koltermann P (2013) Changes in the duration of European wet and dry spells during the last 60 years. J Clim 26:2022–2047

Zou X, Zhai P, Zhang Q (2005) Variations in droughts over China: 1951–2003. Geophy Res Lett 32(4):L04707. doi:10.1029/2004GL021853
Acknowledgments
Financial supports from Natural Science Foundation of China (41371050), China Science and Technology Support Program (2012BAB03B03) and 111 Project (No. B08048) are gratefully acknowledged.
About this article
Cite this article
Wang, W., Zhu, Y., Xu, R. et al. Drought severity change in China during 1961–2012 indicated by SPI and SPEI. Nat Hazards 75, 2437–2451 (2015). https://doi.org/10.1007/s11069-014-1436-5
Received:

Accepted:

Published:

Issue Date:
Keywords
Standardized Precipitation Index

Standardized Precipitation Evapotranspiration Index

Land-surface humidity

Drought