Abstract
Based on worldwide scholars' 3,004 papers published in 658 academic journals in the Web of Science database on the topic of climate change vulnerability from 1991 to 2012, this paper quantitatively analyzes the global scientific performance and hot research areas in this field by adopting bibliometric method. The results show that (1) the vulnerability researches on climate change have experienced a rapid growth since 2006, and the publications are widely distributed in a large number of source journals, while the top two productive institutions are the University of East Anglia and Potsdam Institute for Climate Impact Research; (2) the cooperation at author level is on the rise, and there are closer relationships in institutional and national levels; (3) the most widely focused research topics in this field include health issues in the socioeconomic system, food security in the field of agricultural system and the issue of water resource management, etc.; (4) according to the papers from the top journals, we find that the research areas for climate change vulnerability in those publications are located in the ecological diversity, ecosystem service, water resource management and electric power supply, etc.
Access options
Buy single article
Instant access to the full article PDF.
US$ 39.95
Tax calculation will be finalised during checkout.
Subscribe to journal
Immediate online access to all issues from 2019. Subscription will auto renew annually.
US$ 119
Tax calculation will be finalised during checkout.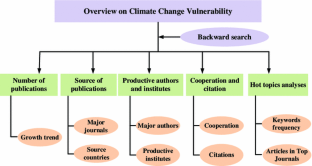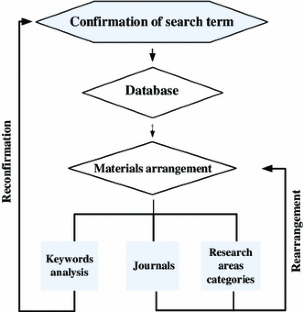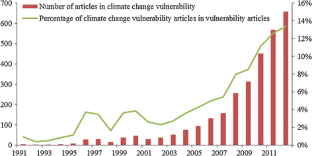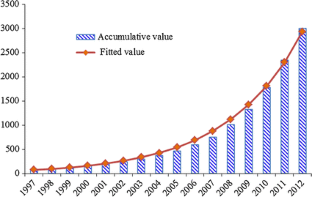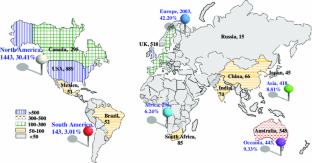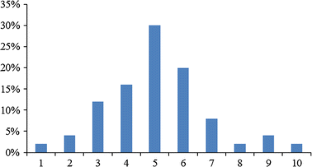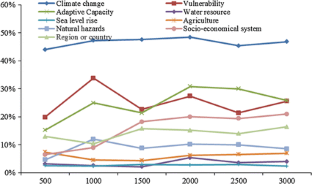 References
Adger WN (2006) Vulnerability. Global Environ Chang 16(3):268–281

Adger WN, Hughes TP, Folke C et al (2005) Social-ecological resilience to coastal disasters. Science 309(5737):1036–1039

Araujo MB, Thuiller W, Pearson RG et al (2006) Climate warming and the decline of amphibians and reptiles in Europe. J Biogeoge 33:1712–1728

Blank L, Vasl A, Levy S, Grant G, Kadas G, Dafni A, Blaustein L (2013) Directions in green roof research: a bibliometric study. Build Environ 66:23–28

Chen Y, Randerson JT, Morton DC et al (2011) Forecasting fire season severity in South America using sea surface temperature anomalies. Science 334(6057):787–791

Choat B, Jansen S, Brodribb TJ et al (2012) Global convergence in the vulnerability of forests to drought. Nature 491(7426):752–756

Dawson TP, Jackson ST, House JI et al (2011) Beyond predictions: biodiversity conservation in a changing climate. Science 332(6025):53–58

Day JWJ, Boesch DF, Clairain EJ et al (2007) Restoration of the Mississippi Delta: lessons from Hurricanes Katrina and Rita. Science 315(5819):1679–1684

Doak DF, Morris WF (2010) Demographic compensation and tipping points in climate-induced range shifts. Nature 467(7318):959–962

Dragos CM, Dragos SL (2013) Bibliometric approach of factors affecting scientific productivity in environmental sciences and ecology. Sci Total Environ 449:184–188

Dulvy NK, Sadovy Y, Reynolds JD (2003) Extinction vulnerability in marine populations. Fish Fish 4:25–64

Ferguson G, Gleeson T (2012) Vulnerability of coastal aquifers to groundwater use and climate change. Nat Clim Chang 2(5):342–345

Folke C (2006) Resilience: the emergence of a perspective for social-ecological systems analyses. Global Environ Chang 16(3):253–267

Fussel HM (2007) Vulnerability: a generally applicable conceptual framework for climate change research. Global Environ Chang 17(2):155–167

Hallegatte S, Przyluski V, Vogt-Schilb A (2011) Building world narratives for climate change impact, adaptation and vulnerability analyses. Nat Clim change 1(3):151–155

Hirsch JE (2005) An index to quantify an individual's scientific research output. Proc Natl Acad Sci USA 102(46):16569–16572

Hulme M, Doherty R, Ngara T et al (2001) African climate change: 1900-2100. Clim Res 17:145–168

IPCC (2007) Climate change 2007: The Fourth Assessment Report of the Intergovernmental Panel on Climate Change. Cambridge University Press, Cambridge

Jacobsen D, Milner AM, Brown LE et al (2012) Biodiversity under threat in glacier-fed river systems. Nat Clim Chang 2(5):361–364

Janssen MA (2007) An update on the scholarly networks on resilience, vulnerability, and adaptation within the human dimensions of global environmental change. Eco Soc 12(2):9

Janssen MA, Schoon ML, Ke W, Börner K (2006) Scholarly networks on resilience, vulnerability and adaptation within the human dimensions of global environmental change. Global Environ Chang 16(3):240–252

Jin YH, Zhou DW, Jiang SC (2010) Comparison of soil water content and corn yield in furrow and conventional ridge sown systems in a semiarid region of China. Agric Water Manag 97(2):326–332

Jing PD, Kang ZY (2000) On the mathematical models of the growth of scientific literature. J China Soc Sci Tech Inf 19(1):90–96 (in Chinese)

Kelly PM, Adger WN (2000) Theory practice in assessment vulnerability to climate change and facilitating adaptation. Clim Chang 47:325–352

Kiesecker JM, Blaustein AR, Belden LK (2001) Complex causes of amphibian population declines. Nature 410(6829):681–684

Knops JMH, Tilman D, Haddad NM et al (1999) Effects of plant species richness on invasion dynamics, disease outbreaks, insect abundances and diversity. Ecol Lett 2:286–293

Li JF, Wang MH, Ho YS (2011) Trends in research on global climate change: a Science Citation Index Expanded-based analysis. Glob Planet Chang 77(1–2):13–20

Liverman DM (1990) Drought impacts in Mexico: climate, agriculture, technology, and land tenure in Sonora and Puebla. Ann As Am Geogr 80:49–72

Loya Y, Sakai K, Yamazata K et al (2001) Coral bleaching: the winners and the losers. Ecol Lett 4:122–131

Mack MC, Bret-Harte MS, Hollingsworth TN et al (2011) Carbon loss from an unprecedented Arctic tundra wildfire. Nature 475(7375):489–492

Nepstad DC, Verissimo A, Alencar A et al (1999) Large-scale impoverishment of Amazonian forests by logging and fire. Nature 398(6727):505–508

Nott J, Hayne M (2001) High frequency of 'super-cyclones' along the Great Barrier Reef over the past 5,000 years. Nature 413(6855):508–512

Oki T, Kanae S (2006) Global hydrological cycles and world water resources. Science 313(5790):1068–1072

Peduzzi P, Chatenoux B, Dao H et al (2012) Global trends in tropical cyclone risk. Nat Clim Chang 2(4):289–294

Pereira HM, Leadley PW, Proenca V et al (2010) Scenarios for global biodiversity in the 21st century. Science 330(6010):1696–1701

Persson OD, Danell R, Schneider JW (2009) How to use BibExcel for various types of bibliometric analysis. Celebrating scholarly communication studies: A Festschrift for Olle Persson at his 60th birthday. International Society for Scientometrics and Informetrics, Leuven, pp 9–24

Ponce-Reyes R, Reynoso-Rosales VH, Watson JEM et al (2012) Vulnerability of cloud forest reserves in Mexico to climate change. Nat Clim Chang 2(6):448–452

Reynolds JF, Stafford SDM, Lambin EF et al (2007) Global desertification: building a science for dryland development. Science 316(5826):847–851

Sallenger AHJ, Doran KS, Howd PA (2012) Hotspot of accelerated sea-level rise on the Atlantic coast of North America. Nat Clim Chang 2(12):884–888

Schroter D, Cramer W, Leemans R et al (2005) Ecosystem service supply and vulnerability to global change in Europe. Science 310(5752):1333–1337

Smit B, Wandel J (2006) Adatation, adaptive capacity and vulnerability. Global Environ Chang 16(3):282–292

Thomas CD, Cameron A, Green RE et al (2004) Extinction risk from climate change. Nature 427(6970):145–148

Thuiller W, Lavorel S, Araujo MB et al (2005) Climate change threats to plant diversity in Europe. Proc Natl Acad Sci USA 102(23):8245–8250

Thuiller W, Lavergne S, Roquet C et al (2011) Consequences of climate change on the tree of life in Europe. Nature 470(7335):531–534

Tian LT, Lin GY, Hua WZ et al (2012) Assessing heat-related mortality risks in Beijing, China. Biomed Environ Sci 25(4):458–464

Turner BL, Kasperson RE, Matson PA et al (2003) A framework for vulnerability analysis in sustainability science. Proc Natl Acad Sci USA 100(14):8074–8079

van Vliet MTH, Yearsley JR, Ludwig F et al (2012) Vulnerability of US and European electricity supply to climate change. Nat Clim Chang 2(9):676–681

Vorosmarty CJ, Green P, Salisbury J et al (2000) Global water resources: vulnerability from climate change and population growth. Science 289(5477):284–288

Wang B, Liang XJ, Zhang H, Wang L, Wei YM (2014) Vulnerability of hydropower generation to climate change in China: results based on Grey forecasting model. Energ Policy 65:701–707

Wei YM, Fan Y, Lu C, Tsai HT (2004) The assessment of vulnerability to natural disasters in China by using the DEA method. Environ Impact Assess Rev 24(4):427–439

Wu SH, Dai EF, Huang M et al (2007) Ecosystem vulnerability of China under B2 climate scenario in the 21st century. Chin Sci Bull 52(10):1379–1386

Xia J, Qiu B, Li YY (2012) Water resources vulnerability and adaptive management in the Huang, Huai and Hai river basins of China. Water Int 37(5):523–536

Xu ZW, Sheffield PE, Hu WB et al (2012) Climate change and children's health—a call for research on what works to protect children. Int J Environ Res Publ Health 9(9):3298–3316

Yin J, Yin Z, Wang J et al (2012) National assessment of coastal vulnerability to sea-level rise for the Chinese coast. J Coast Conserv 16(1):123–133

Yohe G, Tol R (2002) Indicators for social and economic coping capacity-moving toward a working definition of adaptive capacity. Global Environ Chang 12:25–40

Yuan XC, Wang Q, Wang K, Wang B, Jin JL, Wei YM (2013) China's regional vulnerability to drought and its mitigation strategies under climate change: data envelopment analysis and analytic hierarchy process integrated approach. Mitig Adapt Strateg Glob. doi:10.1007/s11027-013-9494-7

Zou LL, Wei YM (2009) Impact assessment using DEA of coastal hazards on social-economy in Southeast Asia. Nat Haz 48(2):167–189

Zou LL, Wei YM (2010) Driving factors for social vulnerability to coastal hazards in Southeast Asia: results from the meta-analysis. Nat Haz 54(3):901–929
Acknowledgments
The authors gratefully acknowledge the financial support of National Natural Science Foundation of China under the Grant No. 71020107026, National Basic Research Program of China under the Grant No. 2012CB955704, and the scholarship fund from the China Scholarship Council. The authors also would like to thank Prof. Tad Murty and the anonymous referees for their suggestions and corrections on the earlier draft of this paper according to which we improved the content.
About this article
Cite this article
Wang, B., Pan, SY., Ke, RY. et al. An overview of climate change vulnerability: a bibliometric analysis based on Web of Science database. Nat Hazards 74, 1649–1666 (2014). https://doi.org/10.1007/s11069-014-1260-y
Received:

Accepted:

Published:

Issue Date:
Keywords
Climate change

Vulnerability

Bibliometric

Backward search