Abstract
Purpose
Lesions located in subcortical areas are difficult to safely access. Tubular retractors have been increasingly used successfully with low complication profile to access lesions by minimizing brain retraction trauma and distributing pressure radially. Both binocular operative microscope and monocular exoscope are utilized for lesion visualization through tubular retractors. We present the largest multi-surgeon, multi-institutional series to determine the efficacy and safety profile of a transcortical-transtubular approach for intracranial lesion resections with both microscopic and exoscopic visualization.
Methods
We reviewed a multi-surgeon, multi-institutional case series including transcortical-transtubular resection of intracranial lesions using either BrainPath (NICO, Indianapolis, Indiana) or ViewSite Brain Access System (VBAS, Vycor Medical, Boca Raton, Florida) tubular retractors (n = 113).
Results
One hundred thirteen transtubular resections for intracranial lesions were performed. Patients presented with a diverse number of pathologies including 25 cavernous hemangiomas (21.2%), 15 colloid cysts (13.3%), 26 GBM (23.0%), two meningiomas (1.8%), 27 metastases (23.9%), 9 gliomas (7.9%) and 9 other lesions (7.9%). Mean lesion depth below the cortical surface was 4.4 cm, and mean lesion size was 2.7 cm. A gross total resection was achieved in 81 (71.7%) cases. Permanent complication rate was 4.4%. One patient (0.8%) experienced one early postoperative seizure (< 1 week postop). No patients experienced late seizures (> 1 week follow-up). Mean post-operative hospitalization length was 4.1 days.
Conclusion
Tubular retractors provide a minimally invasive operative corridor for resection of intracranial lesions. They provide an effective tool in the neurosurgical armamentarium to resect subcortical lesions with a low complication profile.
Access options
Buy single article
Instant access to the full article PDF.
US$ 39.95
Tax calculation will be finalised during checkout.
Subscribe to journal
Immediate online access to all issues from 2019. Subscription will auto renew annually.
US$ 119
Tax calculation will be finalised during checkout.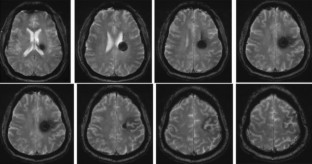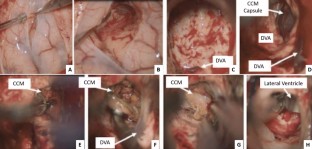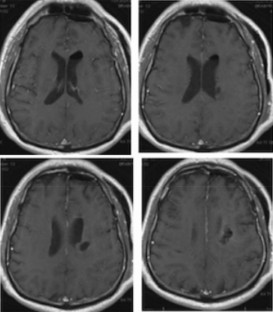 References
1.

Lacroix M, Abi-Said D, Fourney DR, Gokaslan ZL, Shi W, DeMonte F, Lang FF, McCutcheon IE, Hassenbusch SJ, Holland E, Hess K, Michael C, Miller D, Sawaya R (2001) A multivariate analysis of 416 patients with glioblastoma multiforme: prognosis, extent of resection, and survival. J Neurosurg 95:190–198. https://doi.org/10.3171/jns.2001.95.2.0190

2.

Marko NF, Weil RJ, Schroeder JL, Lang FF, Suki D, Sawaya RE (2014) Extent of resection of glioblastoma revisited: personalized survival modeling facilitates more accurate survival prediction and supports a maximum-safe-resection approach to surgery. J Clin Oncol 32:774–782. https://doi.org/10.1200/JCO.2013.51.8886

3.

Sanai N, Polley MY, McDermott MW, Parsa AT, Berger MS (2011) An extent of resection threshold for newly diagnosed glioblastomas. J Neurosurg 115:3–8. https://doi.org/10.3171/2011.2.JNS10998

4.

Oppenlander ME, Wolf AB, Snyder LA, Bina R, Wilson JR, Coons SW, Ashby LS, Brachman D, Nakaji P, Porter RW, Smith KA, Spetzler RF, Sanai N (2014) An extent of resection threshold for recurrent glioblastoma and its risk for neurological morbidity. J Neurosurg 120:846–853. https://doi.org/10.3171/2013.12.JNS13184

5.

Bloch O, Han SJ, Cha S, Sun MZ, Aghi MK, McDermott MW, Berger MS, Parsa AT (2012) Impact of extent of resection for recurrent glioblastoma on overall survival: clinical article. J Neurosurg 117:1032–1038. https://doi.org/10.3171/2012.9.JNS12504

6.

Chaichana KL, Zadnik P, Weingart JD, Olivi A, Gallia GL, Blakeley J, Lim M, Brem H, Quinones-Hinojosa A (2013) Multiple resections for patients with glioblastoma: prolonging survival. J Neurosurg 118:812–820. https://doi.org/10.3171/2012.9.JNS1277

7.

Hervey-Jumper SL, Berger MS (2014) Reoperation for recurrent high-grade glioma: a current perspective of the literature. Neurosurgery 75:491–499. https://doi.org/10.1227/neu.0000000000000486discussion 498-499

8.

Ajlan AM, Kalani MA, Harsh GR (2014) Endoscopic transtubular resection of a colloid cyst. Neurosciences 19:43–46

9.

Harris AE, Hadjipanayis CG, Lunsford LD, Lunsford AK, Kassam AB (2005) Microsurgical removal of intraventricular lesions using endoscopic visualization and stereotactic guidance. Neurosurgery 56:125–132. https://doi.org/10.1227/01.neu.0000146227.75138.08discussion 125-132

10.

Cohen-Gadol AA (2013) Minitubular transcortical microsurgical approach for gross total resection of third ventricular colloid cysts: technique and assessment. World Neurosurg 79(207):e207–e210. https://doi.org/10.1016/j.wneu.2011.03.045

11.

Cabbell KL, Ross DA (1996) Stereotactic microsurgical craniotomy for the treatment of third ventricular colloid cysts. Neurosurgery 38:301–307. https://doi.org/10.1097/00006123-199602000-00013

12.

Herrera SR, Shin JH, Chan M, Kouloumberis P, Goellner E, Slavin KV (2010) Use of transparent plastic tubular retractor in surgery for deep brain lesions: a case series. Surg Technol Int 19:47–50

13.

Jo KI, Chung SB, Jo KW, Kong DS, Seol HJ, Shin HJ (2011) Microsurgical resection of deep-seated lesions using transparent tubular retractor: pediatric case series. Childs Nerv Syst 27:1989–1994. https://doi.org/10.1007/s00381-011-1529-3

14.

Andrews RJ, Bringas JR (1993) A review of brain retraction and recommendations for minimizing intraoperative brain injury. Neurosurgery 33:1052–1063. https://doi.org/10.1227/00006123-199312000-00014discussion 1063-1054

15.

Ratre S, Yadav YR, Parihar VS, Kher Y (2016) Microendoscopic removal of deep-seated brain tumors using tubular retraction system. J Neurol Surg A Cent Eur Neurosurg 77:312–320. https://doi.org/10.1055/s-0036-1580595

16.

Eichberg DG, Buttrick SS, Sharaf JM, Snelling BM, Shah AH, Ivan ME, Komotar RJ (2019) Use of tubular retractor for resection of colloid cysts: single surgeon experience and review of the literature. Oper Neurosurg 16:571–579. https://doi.org/10.1093/ons/opy249

17.

Eichberg DG, Buttrick S, Brusko GD, Ivan M, Starke RM, Komotar RJ (2018) Use of tubular retractor for resection of deep-seated cerebral tumors and colloid cysts: single surgeon experience and review of the literature. World Neurosurg 112:e50–e60. https://doi.org/10.1016/j.wneu.2017.12.023

18.

Eichberg DG, Di L, Shah AH, Ivan ME, Komotar RJ, Starke RM (2019) Use of tubular retractors for minimally invasive resection of deep-seated cavernomas. Oper Neurosurg. https://doi.org/10.1093/ons/opz184

19.

Kelly PJ, Goerss SJ, Kall BA (1988) The stereotaxic retractor in computer-assisted stereotaxic microsurgery. Technical note. J Neurosurg 69:301–306. https://doi.org/10.3171/jns.1988.69.2.0301

20.

Chen CJ, Caruso J, Starke RM, Ding D, Buell T, Crowley RW, Liu KC (2016) Endoport-assisted microsurgical treatment of a ruptured periventricular aneurysm. Case Rep Neurol Med 2016:8654262. https://doi.org/10.1155/2016/8654262

21.

Ding D, Starke RM, Crowley RW, Liu KC (2015) Endoport-assisted microsurgical resection of cerebral cavernous malformations. J Clin Neurosci 22:1025–1029. https://doi.org/10.1016/j.jocn.2015.01.004

22.

Moosa S, Ding D, Mastorakos P, Sheehan JP, Liu KC, Starke RM (2018) Endoport-assisted surgical evacuation of a deep-seated cerebral abscess. J Clin Neurosci 53:269–272. https://doi.org/10.1016/j.jocn.2018.04.028

23.

Zhong J, Dujovny M, Perlin AR, Perez-Arjona E, Park HK, Diaz FG (2003) Brain retraction injury. Neurol Res 25:831–838. https://doi.org/10.1179/016164103771953925

24.

Rosenorn J, Diemer NH (1982) Reduction of regional cerebral blood flow during brain retraction pressure in the rat. J Neurosurg 56:826–829. https://doi.org/10.3171/jns.1982.56.6.0826

25.

Donaghy RM, Numoto M, Wallman LJ, Flanagan ME (1972) Pressure measurement beneath retractors for protection of delicate tissues. Am J Surg 123:429–431. https://doi.org/10.1016/0002-9610(72)90195-x

26.

Numoto M, Donaghy RM (1970) Effects of local pressure on cortical electrical activity and cortical vessels in the dog. J Neurosurg 33:381–387. https://doi.org/10.3171/jns.1970.33.4.0381

27.

Savardekar AR, Patra DP, Narayan V, Thakur JD, Nanda A (2018) Incidence, pathophysiology, and prevention strategies for cerebral venous complications after neurologic surgery: a systematic review of the literature. World Neurosurg 119:294–299. https://doi.org/10.1016/j.wneu.2018.06.231

28.

Childers CP, Maggard-Gibbons M (2018) Understanding costs of care in the operating room. JAMA Surg 153:e176233. https://doi.org/10.1001/jamasurg.2017.6233

29.

Bander ED, Jones SH, Kovanlikaya I, Schwartz TH (2016) Utility of tubular retractors to minimize surgical brain injury in the removal of deep intraparenchymal lesions: a quantitative analysis of FLAIR hyperintensity and apparent diffusion coefficient maps. J Neurosurg 124:1053–1060. https://doi.org/10.3171/2015.4.JNS142576

30.

Greenfield JP, Cobb WS, Tsouris AJ, Schwartz TH (2008) Stereotactic minimally invasive tubular retractor system for deep brain lesions. Neurosurgery 63:334–339. https://doi.org/10.1227/01.neu.0000334741.61745.72discussion 339-340

31.

Kim JY, Khavanin N, Rambachan A, McCarthy RJ, Mlodinow AS, De Oliveria GS Jr., Stock MC, Gust MJ, Mahvi DM (2015) Surgical duration and risk of venous thromboembolism. JAMA Surg 150:110–117. https://doi.org/10.1001/jamasurg.2014.1841

32.

Cruse PJ, Foord R (1973) A five-year prospective study of 23,649 surgical wounds. Arch Surg 107:206–210. https://doi.org/10.1001/archsurg.1973.01350200078018

33.

Labib MA, Shah M, Kassam AB, Young R, Zucker L, Maioriello A, Britz G, Agbi C, Day JD, Gallia G, Kerr R, Pradilla G, Rovin R, Kulwin C, Bailes J (2017) The safety and feasibility of image-guided brainpath-mediated transsulcul hematoma evacuation: a multicenter study. Neurosurgery 80:515–524. https://doi.org/10.1227/NEU.0000000000001316

34.

Bates A, Gonzalez-Viana E, Cruickshank G, Roques T, Guideline C (2018) Primary and metastatic brain tumours in adults: summary of NICE guidance. BMJ 362:k2924. https://doi.org/10.1136/bmj.k2924

35.

Malone H, Yang J, Hershman DL, Wright JD, Bruce JN, Neugut AI (2015) Complications following stereotactic needle biopsy of intracranial tumors. World Neurosurg 84:1084–1089. https://doi.org/10.1016/j.wneu.2015.05.025

36.

Ricciardi L, Chaichana KL, Cardia A, Stifano V, Rossini Z, Olivi A, Sturiale CL (2019) The exoscope in neurosurgery: an innovative "Point of View". A systematic review of the technical, surgical, and educational aspects. World Neurosurg 124:136–144. https://doi.org/10.1016/j.wneu.2018.12.202

37.

Hong CS, Prevedello DM, Elder JB (2016) Comparison of endoscope- versus microscope-assisted resection of deep-seated intracranial lesions using a minimally invasive port retractor system. J Neurosurg 124:799–810. https://doi.org/10.3171/2015.1.JNS141113

38.

Nagatani K, Takeuchi S, Feng D, Mori K, Day JD (2015) High-definition exoscope system for microneurosurgery: use of an exoscope in combination with tubular retraction and frameless neuronavigation for microsurgical resection of deep brain lesions. No Shinkei Geka 43:611–617. https://doi.org/10.11477/mf.1436203086

39.

Gassie K, Wijesekera O, Chaichana KL (2018) Minimally invasive tubular retractor-assisted biopsy and resection of subcortical intra-axial gliomas and other neoplasms. J Neurosurg Sci 62:682–689. https://doi.org/10.23736/S0390-5616.18.04466-1
Ethics declarations
Conflict of interest
Robert M. Starke has the following disclosures: RMS research is supported by the NREF, Joe Niekro Foundation, Brain Aneurysm Foundation, Bee Foundation, and by National Institute of Health (UL1TR002736, KL2TR002737) through the Miami Clinical and Translational Science Institute, from the National Center for Advancing Translational Sciences and the National Institute on Minority Health and Health Disparities. Its contents are solely the responsibility of the authors and do not necessarily represent the official views of the NIH. RMS has consulting and teaching agreements with Penumbra, Abbott, Medtronic, InNeuroCo and Cerenovus. Michael E. Ivan: Consultant to and receiving research funding from Medtronic and the NX Development Corporation. No other authors have any disclosures or conflicts of interest to declare.
Additional information
Publisher's Note
Springer Nature remains neutral with regard to jurisdictional claims in published maps and institutional affiliations.
Electronic supplementary material
Below is the link to the electronic supplementary material.
Supplementary material 1 (MP4 90247 kb)
About this article
Cite this article
Eichberg, D.G., Di, L., Shah, A.H. et al. Minimally invasive resection of intracranial lesions using tubular retractors: a large, multi-surgeon, multi-institutional series. J Neurooncol 149, 35–44 (2020). https://doi.org/10.1007/s11060-020-03500-0
Received:

Accepted:

Published:

Issue Date:
Keywords
Tubular retractor

Minimally invasive surgery

Brain tumor

Exoscope

Microsurgery

Neurosurgery