Abstract
Earlier researchers have examined the interaction between organic matter (OM) and metals, but the paragenesis of anthraxolite and mechanism enrichment of vanadium (V) need further study. Our recent geological field survey discovered that anthraxolite contains a substantial amount of V in the Member "a" of the Tanjianshan Group, Upper Ordovician in the northern margin of the Qaidam Basin. Different organic geochemical studies (fluid inclusions, zircon U–Pb dating, and petrochemistry) were conducted to examine the origin and evolution of anthraxolite, as well as the enrichment of V. The extractable organic matter (EOM) content of anthraxolite is low, while it contains a high amount of non-hydrocarbon and asphaltene. Anthraxolite is over-mature with its equivalent vitrinite reflectance being up to 4.9%. Anthraxolite is sourced from mudstone of Member "a" of the Tanjianshan Group. There were two hydrocarbon charging phases: (i) Late Devonian; and (ii) Carboniferous. Multiple magmatic thermal events took place after the Late Devonian period, resulting in hydrocarbon fluid cracking, metamorphism, and finally the formation of anthraxolite. Marine hot water deposition was irrelevant to enrichment of V. It is inferred that V originated during biological and biochemical processes, then migrated and accumulated with hydrocarbon formation and evolution, and finally enriched in anthraxolite.
This is a preview of subscription content, log in to check access.
Access options
Buy single article
Instant access to the full article PDF.
US$ 39.95
Price includes VAT for USA
Subscribe to journal
Immediate online access to all issues from 2019. Subscription will auto renew annually.
US$ 99
This is the net price. Taxes to be calculated in checkout.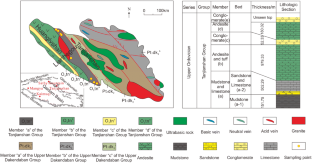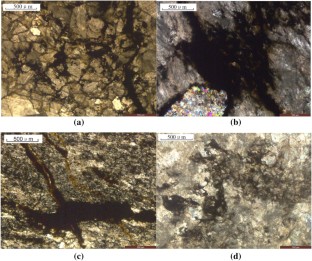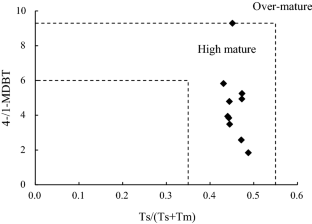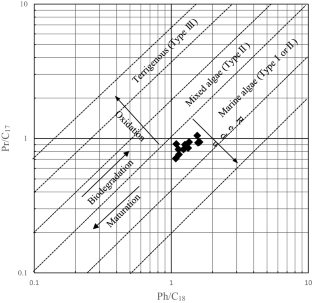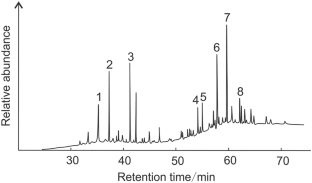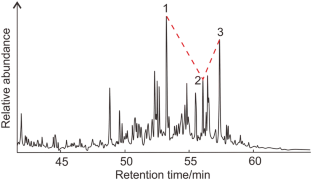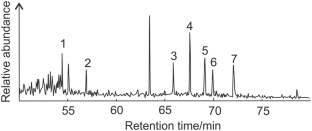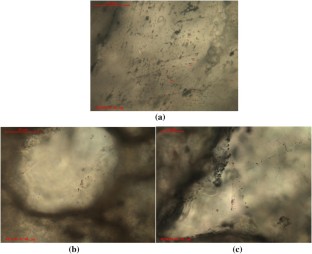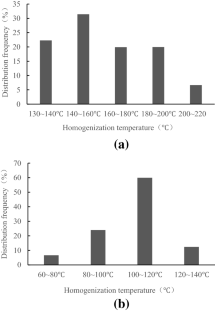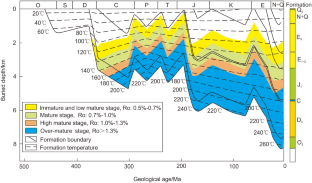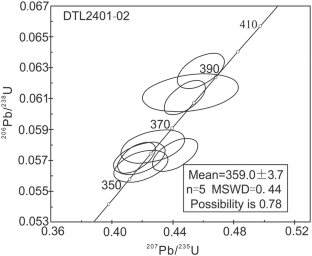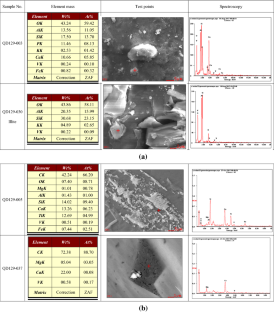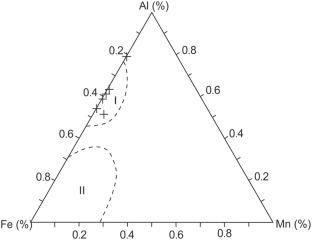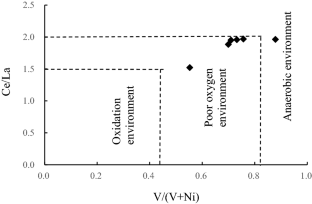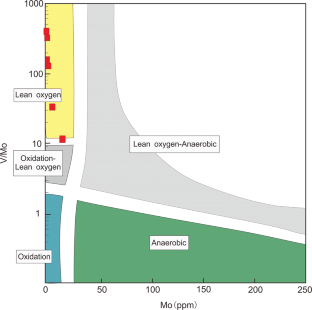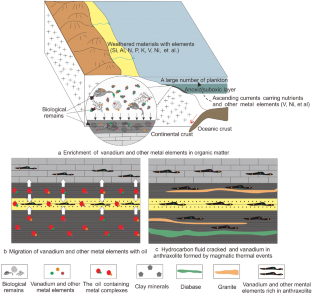 References
Anderson, G. M. (1991). Organic maturation and ore precipitation in southeast Missouri. Economic Geology,86, 909–926.

Chen, M. H., Hu, X. Z., Lu, B., Xu, J. W., Bao, Z. X., & Bao, J. M. (2014). Metallogenic characteristics and genesis of the Yantouzhai vanadium deposit in the northwestern Hunan. Mineral Exploration,5(5), 751–761.

Chen, J. H., Peng, J. Q., & Wen, G. G. (2007). Preliminary study on the occurrence state of Molybdenum-Vanadium deposits in the Jiumenchong formation of the Lower Cambrian in Guizhou. Guizhou Geology,03, 185–187.

Chen, G. P., Xu, G. S., Wang, T. Q., Ma, L., Shi, L. T., & Zheng, C. L. (2008). The relationship between hydrocarbon accumulation and metallization and a discussion on integrated exploration. Earth Science Frontiers,15(2), 200–206.

Dou, Y. C., & Yue, H. D. (2007). Development and utilization of combustible organic minerals associated with coal (symbiotic). Multipurpose Utilization of Mineral Resources,2, 31–33.

Fang, W. X., Jia, R. X., Guo, Y. Q., Li, T. C., Wang, L., & Huang, Z. Y. (2016). Hydrocarbon-rich basin fluid with reductibility and metallogenic mechanism for glutenite-type Cu-Pb-Zn-U deposits in the western of Tarim Basin. Journal of Earth Sciences and Environment,38(6), 727–752.

Feng, G. X., & Chen, S. J. (1988). Relationship between the reflectance of bitumen and vitrinite in rock. Natural Gas Industry,8(3), 20–25.

Gu, X. X., Zhang, Y. M., Li, B. H., Xue, C. J., Dong, S. Y., Fu, S. H., et al. (2010). The coupling relationship between metallization and hydrocarbon accumulation in sedimentary basins. Earth Science Frontiers,17(2), 83–105.

Guo, Y. Y., Liang, M. L., Wang, Z. X., Zhang, L. Y., Li, H. J., & Li, X. S. (2019). Organic geochemistry and mineral composition of the Lower Cambrian Niutitang Formation shale in northwestern Hunan. Journal of Geomechanics,25(3), 392–399.

Hatch, J. R., & Leventhal, J. S. (1992). Relationship between inferred redox potential of the depositional environment and geochemistry of the Upper Pennsylvanian (Missourian) Stark Shale Member of the Dennis Limestone, Wabaunsee County, Kansas, U.S.A. Chemical Geology,99(1–3), 65–82.

Hu, N. Y., Xia, H. D., Dai, T. G., You, X. J., Bao, Z. X., & Bao, J. M. (2010). Sedimentary vanadium deposit of lower Cambrian black rock series in western Hunan. Contributions to Geology and Mineral Resources Research,25(4), 296–302.

Jacob, H. (1985). Disperse solid bitumens as an indicator for migration and maturity in prospecting for oil and gas. Erdol and Kohgle,38(3), 365.

Leythaeuser, D., Radke, M., & Willsch, H. (1988). Geochemical effects of primary migration of petroleum in Kimmeridge source rocks from Brae field area, North Sea. II: Molecular composition of alkylated naphthalenes, phenanthrenes, benzo- and dibenzothiophenes. Geochimica et Cosmochimica Acta,52(12), 2879–2891.

Li, W. X., Li, B. H., Gu, X. X., Huang, Z. B., Xiao, D. C., Cheng, W. B., et al. (2013). Fluid inclusion evidences for the mineralization of the organic fluid in the Yanwuping mercury deposit, Guizhou. Earth Science Frontiers,20(1), 72–81.

Li, S. Y., Lin, S. J., Guo, S. H., & Liu, L. F. (2002). Effects of inorganic salts on the hydrocarbon generation from kerogens. Geochimica (Beijing),31(1), 15–20.

Liliana, L., Salvador, L. M., & John, K. V. (2015). Evidence for mixed and biodegraded crude oils in the Socororo field, Eastern Venezuela Basin. Organic Geochemistry,82, 12–21.

Liu, C. L., Dun, C., Yang, Y. Y., Wang, X. H., Tong, C., Zhang, Z. H., et al. (2017). Paragenesis mechanism of anthraxolite and vanadium: A case study of the Tanjianshan Group in the Northern Margin of the Qaidam Basin. International Journal of Petrochemistry and Research,1(1), 46–49.

Liu, C. L., Xu, Y., Ma, Y. S., Kang, Y. L., Li, Z. X., Zhang, Q., et al. (2015). Geochemical characteristics and origin of anthraxolite of Tanjianshan group in the northern of Qaidam Basin. Journal of Earth and Environment,37(1), 85–93.

Liu, D. H., Zhou, Z. Y., Jia, R. F., & Li, W. Y. (1982). The extent of asphalt alteration in oil-generating carbonate rocks and thermal alteration experiments on asphalt. Geochimica (Beijing),3, 237–243.

Lv, H. J., & Wang, J. (2005). Ore potential and modes of occurrence of associated elements in Lower Cambrian black shale of Western Zhejiang. Mineral Deposits,24(5), 567–574.

Ning, Z. W., Wang, W. H., Wen, M. J., & Li, J. (2004). Catalytic effects of transitional metals on the generation of hydrocarbon in organic matter. Natural Gas Geoscience,15(3), 317–319.

Paul, W. J., & Robert, F. S. (1991). Geochemistry and paleoceanographic setting of central Nevada bedded barites. The Journal of Geology,99(2), 151–170.

Shi, C. H., Cao, J., Hu, K., Han, S. C., Bian, L. Z., & Yao, S. P. (2011). A review on origin of Ni-Mo polymetallic deposits in lower Cambrian black rock series in south China. Geological Review,57, 719–731.

Shu, D. Y., Hou, B. D., Zhang, M. Q., & Xie, X. Y. (2014). Geochemistry and genesis of vanadium deposits in northeastern Guizhou. Mineral Deposits,33(4), 857–869.

Songhun, Y., Sharad, D. B., Wonkyu, L., Heung, Y. L., Soon, Y. J., Jin-Ook, B., et al. (2009). Separation and characterization of bitumen from Athabasca oil sand. Korean Journal of Chemical Engineering,26(1), 64–71.

Spirakis, C. S., & Heyl, A. V. (1993). Organic Matter (Bitumen and Other Forms) as the Key to Localisation of Mississippi Valley-Type Ores [M]//Bitumens in Ore Deposits (pp. 381–398). Berlin Heidelberg: Springer.

Sun, Y. (2016). Organic geochemical zonation characteristics of sandstone-type uranium deposit and its relation to metallization –A case study of Zaohuohao uranium deposit in Inner Mongolia. Uranium Geology,32(3), 129–136.

Tang, L. J., Jin, Z. J., & Zhang, M. L. (2000a). Cenozoic basin evolution, structural styles of the Qaidam and an estimate of denudation in adjacent mountain systems, northeast Qinghai-Tibet plateau. Earth Science Frontiers,7(z1), 212.

Tang, L. J., Jin, Z. J., Zhang, M. L., Liu, C. Y., Wu, H. N., You, F. B., et al. (2000b). Tectonic paleogeographic analysis of Qaidam Basin. Earth Science Frontiers,7(4), 421–429.

Taylor, S. R., & McLennan, S. M. (1985). The continental crust: Its composition and evolution. The Journal of Geology,94(4), 57–72.

Yao, G. X. (2012). Current status and development prospects of Venezuela's overweight crude oil and Canadian oil sand bitumen. Sino-Global Energy,17(1), 3–22.

Yi, F., & Yi, H. S. (2017). Geochemical characteristics of the Beisi Formation manganese-bearing rocks of the Lower Triassic Series in the Tiandeng area, Southwest Guangxi and their implications. Geochimica,46(1), 46–65.

You, X. J., Sun, J. M., Chen, M. H., Bao, Z. X., & Bao, J. M. (2008). V deposit in Lower Cambrian black rock series of Northwestern Hunan. Mineral Resources and Geology,22(1), 20–26.

Zhang, S. C., & Huang, H. P. (2005). Geochemistry of Palaeozoic marine petroleum from the Tarim Basin, NW China. Part 1: Oil family classification. Organic Geochemistry,36(8), 1204–1214.

Zhang, S. C., Huang, H. P., Xiao, Z. Y., & Liang, D. G. (2005). Geochemistry of Palaeozoic marine petroleum from the Tarim Basin, NW China. Part 2: Maturity assessment. Organic Geochemistry,36(8), 1215–1225.

Zhang, X., Liu, C. L., Xu, Y., Ma, Y. S., Yang, Y. Y., Li, Z. X., et al. (2016). The anthraxolite generation and metal mineralization in the active continental tectonic edge: A case study of Tanjianshan group in Tanjianshan area in northern margin of Qaidam Basin. Earth Science Frontiers,23(5), 146–157.

Zhou, S. X., Zou, H. L., Xie, Q. L., & Jia, X. L. (2006). Organic-inorganic interactions during the formation of oils in sedimentary basin. Natural Gas Geoscience,17(1), 42–47.

Zhu, Y. M., Weng, H. X., Su, A. G., Liang, D. G., & Peng, D. H. (2005). Geochemical characteristics of Tertiary saline lacustrine oils in the Western Qaidam Basin, northwest China. Applied Geochemistry,20(10), 1875–1889.

Zhuang, H. P., & Lu, J. L. (1996). Metal deposits that are related to organic matter. Geology Geochemistry,4, 6–11.
Acknowledgments
This work was supported financially by the National Natural Science Foundation of China (Grant Nos. 41572099 and 41872127). We pay special thanks to Ronald Charpentier of the U.S. Geological Survey for his constructive reviews. We are grateful for Zhengzhe Liu of the University of British Columbia and Awan, Rizwan Sarwar of the China University of Petroleum, Beijing for improving the writing of the manuscript. We also thank the anonymous reviewers for their instructive comments. We are grateful to John Carranza, the Natural Resources Research Editor-in-Chief, for the comments and significant suggestions that enhanced the quality of the manuscript.
About this article
Cite this article
Liu, C., Gong, H., Dun, C. et al. Anthraxolite Evolution and Vanadium Enrichment Mechanism in the Tanjianshan Group, Upper Ordovician in the Northern Qaidam Basin. Nat Resour Res 29, 2127–2145 (2020). https://doi.org/10.1007/s11053-019-09545-x
Received:

Accepted:

Published:

Issue Date:
Keywords
Anthraxolite

Biogeochemical mineralization process

Vanadium

Organic matter

Qaidam Basin