Abstract
Medical image analysis plays a very indispensable role in providing the best possible medical support to a patient. With the rapid advancements in modern medical systems, these digital images are growing exponentially and reside in discrete places. These images help a medical practitioner in understanding the problem and then the best suitable treatment. Radiological images are very often found to be the critical constituent of medical images. So, in health care, manual retrieval of visually similar images becomes a very tedious task. To address this issue, we have suggested a content-based medical image retrieval (CBMIR) system that effectively analyzes a Radiological image's primitive visual features. Since radiological images are in gray-scale form, these images contain rich texture and shape features only. So, we have suggested a novel multi-resolution radiological image retrieval system that uses texture and shape features for content analysis. Here, we have employed a multi-resolution modified block difference of inverse probability (BDIP) and block-level variance of local variance (BVLC) for shape and texture features, respectively. Our proposed scheme uses a multi-resolution and variable window size feature extraction strategy to maintain the block-level co-relation and extract more salient visual features. Further, we have used the MURA x-ray image dataset, which has 40561 images captured from 12173 different patients to demonstrate the proposed scheme's retrieval performance. We have also performed and compared image retrieval experiments on Brodatz and STex texture, Corel-1K, and GHIM-10K natural image datasets to demonstrate the robustness and improvement over other contemporaries.
Access options
Buy single article
Instant access to the full article PDF.
US$ 39.95
Tax calculation will be finalised during checkout.
Subscribe to journal
Immediate online access to all issues from 2019. Subscription will auto renew annually.
US$ 119
Tax calculation will be finalised during checkout.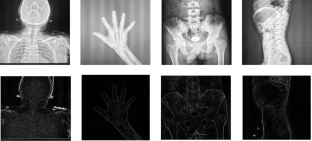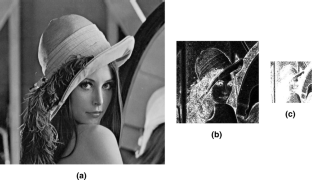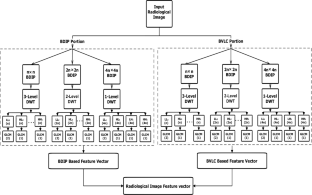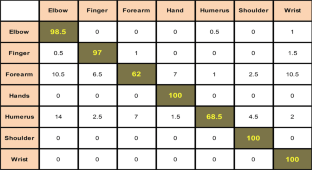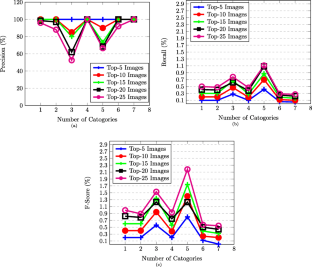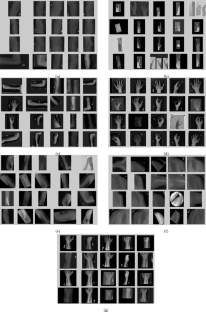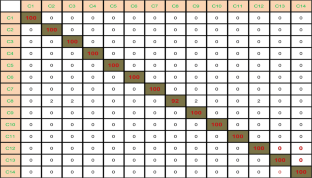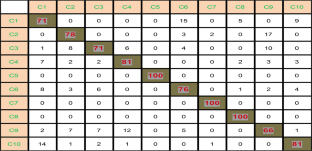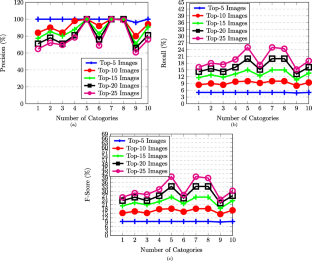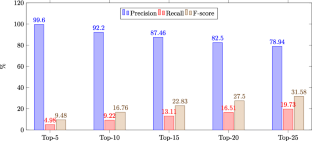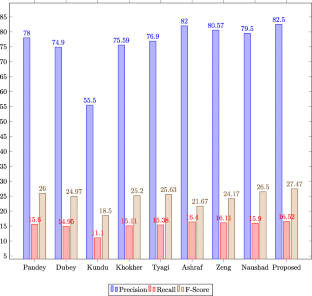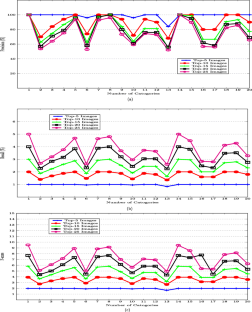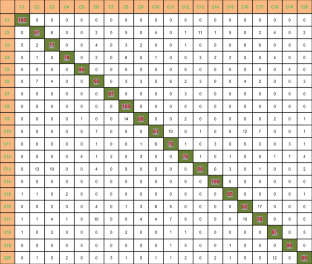 References
1.

Ahmed KT, Ummesafi S, Iqbal A (2019) Content based image retrieval using image features information fusion. Inf Fusion 51:76–99

2.

Ashraf R, Ahmed M, Ahmad U, Habib MA, Jabbar S, Naseer K (2020) MDCBIR-MF: multimedia data for content-based image retrieval by using multiple features. Multimed Tools Appl 79(13):8553–8579

3.

Ashraf R, Bashir K, Irtaza A, Mahmood MT (2015) Content based image retrieval using embedded neural networks with bandletized regions. Entropy 17(6):3552–3580

4.

Backes AR (2013) A new approach to estimate lacunarity of texture images. Pattern Recogn Lett 34(13):1455–1461

5.

Backes AR, Gonçalves W. N., Martinez AS, Bruno OM (2010) Texture analysis and classification using deterministic tourist walk. Pattern Recogn 43(3):685–694

6.

Backes AR, Junior JJDMS (2017) LBP maps for improving fractal based texture classification. Neurocomputing 266:1–7

7.

Chen L, Xu D, Tsang IW, Luo J (2010) Tag-based web photo retrieval improved by batch mode re-tagging. In: IEEE Conference on Computer Vision and Pattern Recognition (CVPR). IEEE, pp 3440–3446

8.

Chun YD, Seo SY, Kim NC (2003) Image retrieval using BDIP and BVLC moments. IEEE Trans Circ Syst Video Technol 13(9):951–957

9.

Dubey SR, Singh S, Singh RK (2016) Multichannel decoded local binary patterns for content-based image retrieval. IEEE Trans Image Process 25 (9):4018–4032

10.

Guo Z, Zhang L, Zhang D (2010) Rotation invariant texture classification using LBP variance (LBPV) with global matching. Pattern Recogn 43 (3):706–719

11.

Kaya Y, Ertuğrul ÖF, Tekin R (2015) Two novel local binary pattern descriptors for texture analysis. Appl Soft Comput 34:728–735

12.

Khokher A, Talwar R (2017) A fast and effective image retrieval scheme using color-, texture-, and shape-based histograms. Multimed Tools Appl 76 (20):21787–21809

13.

Kumar S, Pal A (2016) A CBIR scheme using active contour and edge histogram descriptor in YCbCr color space. IJCTA 9(41):889–898

14.

Kwitt R, Meerwald P (2012) Salzburg texture image database. Avaiable online: http://www.wavelab.at/sources/STex

15.

Kumar S, Pradhan J, Pal A (2017) A CBIR scheme using GLCM features in DCT domain. In: 2017 IEEE International Conference on Computational Intelligence and Computing Research (ICCIC). IEEE, pp 1–7

16.

Kumar S, Pradhan J, Pal A (2018) A CBIR technique based on the combination of shape and color features. In: Advanced Computational and Communication Paradigms. Springer, Singapore, pp 737–744

17.

Kundu MK, Chowdhury M, Bulò S. R. (2015) A graph-based relevance feedback mechanism in content-based image retrieval. Knowl-Based Syst 73:254–264

18.

Lew MS, Sebe N, Djeraba C, Jain R (2006) Content-based multimedia information retrieval: State of the art and challenges. ACM Trans Multimed Comput Commun Appl (TOMM) 2(1):1–19

19.

Li J, Wang JZ (2008) Real-time computerized annotation of pictures. IEEE Trans Pattern Anal Mach Intell 30(6):985–1002

20.

Liu GH, Li Z, Zhang L, Xu Y (2011) Image retrieval based on micro-structure descriptor. Pattern Recogn 44(9):2123–2133

21.

Liu GH, Yang JY (2013) Content-based image retrieval using color difference histogram. Pattern Recogn 46(1):188–198

22.

Liu GH, Yang JY, Li Z (2015) Content-based image retrieval using computational visual attention model. Pattern Recogn 48(8):2554–2566

23.

Liu M, Yang L, Liang Y (2015) A chroma texture-based method in color image retrieval. Optik- Int J Light Electron Opt 126(20):2629–2633

24.

Liu GH, Zhang L, Hou YK, Li Z, Yang JY (2010) Image retrieval based on multi-texton histogram. Pattern Recogn 43(7):2380–2389

25.

Murala S, Maheshwari RP, Balasubramanian R (2012) Directional local extrema patterns: a new descriptor for content based image retrieval. Int J Multimed Inf Retr 1(3):191–203

26.

Murala S, Maheshwari RP, Balasubramanian R (2012) Local tetra patterns: a new feature descriptor for content-based image retrieval. IEEE Trans Image Process 21(5):2874–2886

27.

Niu D, Zhao X, Lin X, Zhang C (2020) A novel image retrieval method based on multi-features fusion. Sig Process Image Commun, pp 115911

28.

Ojala T, Pietikäinen M., Harwood D (1996) A comparative study of texture measures with classification based on featured distributions. Pattern Recognit 29(1):51–59

29.

Pandey S, Khanna P, Yokota H (2016) A semantics and image retrieval system for hierarchical image databases. Inf Process Manag 52(4):571–591

30.

Pradhan J, Kumar S, Pal A, Banka H (2018) A hierarchical CBIR framework using adaptive tetrolet transform and novel histograms from color and shape features. Digit Sig Process 82:258–281

31.

Pradhan J, Kumar S, Pal A, Banka H (2019) Texture and colour region separation based image retrieval using probability annular histogram and weighted similarity matching scheme. IET Image Process 14(7):1303–1315

32.

Pradhan J, Pal A, Banka H (2019) Principal texture direction based block level image reordering and use of color edge features for application of object based image retrieval. Multimed Tools Appl 78(2):1685–1717

33.

Raghuwanshi G, Tyagi V (2016) Texture image retrieval using adaptive tetrolet transforms. Digit Sig Process 48:50–57

34.

Rajpurkar P, Irvin J, Bagul A, Ding D, Duan T, Mehta H, Langlotz C (2017) Mura: Large dataset for abnormality detection in musculoskeletal radiographs. arXiv preprint arXiv:1712.06957

35.

Ryoo YJ, Kim NC (1988) Valley operator for extracting sketch features: DIP. Electron Lett 24(8):461–463

36.

Saipullah KM, Ismail NA, Kim DH (2011) The pruning of combined neighborhood differences texture descriptor for multispectral image segmentation. Int J Comput Technol Electron Eng 1(3):1–6

37.

Seo SY, Lim CW, Chun YD, Kim NC (2000) Extraction of texture regions using region-based local correlation. In: Visual Communications and Image Processing 2001. International Society for Optics and Photonics, vol 87, 4310, pp 694–702

38.

Shrivastava N, Tyagi V (2015) An efficient technique for retrieval of color images in large databases. Comput Electr Eng 46:314–327

39.

Singh S, Batra S (2020) An efficient bi-layer content based image retrieval system. Multimed Tools Appl, vol.79 pp 1–29

40.

Varish N, Kumar S, Pal A (2017) A novel similarity measure for content based image retrieval in discrete cosine transform domain. Fundamenta Informaticae 156(2):209–235

41.

Varish N, Pradhan J, Pal A (2017) Image retrieval based on non-uniform bins of color histogram and dual tree complex wavelet transform. Multimed Tools Appl 76(14):15885–15921

42.

Verma M, Raman B (2018) Local neighborhood difference pattern: A new feature descriptor for natural and texture image retrieval. Multimed Tools Appl 77(10):11843–11866

43.

Vimina ER, Divya MO (2020) Maximal multi-channel local binary pattern with colour information for CBIR. Multimed Tools Appl, vol. 79(35) pp 1–21

44.

Walia E, Pal A (2014) Fusion framework for effective color image retrieval. J Vis Commun Image Represent 25(6):1335–1348

45.

Wang XY, Yu YJ, Yang HY (2011) An effective image retrieval scheme using color, texture and shape features. Comput Stand Interfaces 33(1):59–68

46.

Zeng S, Huang R, Wang H, Kang Z (2016) Image retrieval using spatiograms of colors quantized by Gaussian mixture models. Neurocomputing 171:673–684

47.

Zhang J, Marszałek M., Lazebnik S, Schmid C (2007) Local features and kernels for classification of texture and object categories: A comprehensive study. Int J Comp Vision 73(2):213–238
Acknowledgements
The author Mr. Sumit Kumar (Admission No: 2015DR0056) is supported by the institute Ph.D. scholarship, IIT[ISM] Dhanbad, Jharkhand, India. The author Prof. Muhammad Khurram Khan acknowledges that his work is supported by Researchers Supporting Project number (RSP-2020/12), King Saud University, Riyadh, Saudi Arabia.
Ethics declarations
Conflict of interests
The authors declare that there are no conflicts of interest regarding the publication of this paper.
Ethical approval
This article does not contain any studies with human participants performed by any of the authors.
Additional information
Publisher's note
Springer Nature remains neutral with regard to jurisdictional claims in published maps and institutional affiliations.
About this article
Cite this article
Kumar, S., Pradhan, J., Pal, A.K. et al. Radiological image retrieval technique using multi-resolution texture and shape features. Multimed Tools Appl (2021). https://doi.org/10.1007/s11042-021-10525-8
Received:

Revised:

Accepted:

Published:
Keywords
Modified block difference of inverse probability (BDIP)

Block level variance of local variance (BVLC)

Content based image retrieval (CBIR)

Radiological image retrieval

Multi-resolution texture and shape features