Abstract
Inclusion of online videos on a website attracts a large number of audience because of its ease of perception. Even though rendering videos on the web is advantageous, persons with disabilities face difficulties in accessing the content. Web Content Accessibility Guidelines (WCAG) has recommended closed captions for persons with hearing problems and Audio descriptions for the persons with visual problems, to remove the barriers in making the video content accessible. In this paper, we have incorporated a technique called Narrating the scene before the act. With this, persons with visual impairments will get a proper understanding of the context of the scene and they will be in a better position to easily grasp the content. We have designed a tool, entitled AuDIVA (Audio Description Inserter for Video Accessibility) which will insert the audio descriptions before the scene in the video at specified intervals. A survey conducted shows that the technique eases tasks for web developers to provide audio descriptions in the video.
This is a preview of subscription content, log in to check access.
Access options
Buy single article
Instant access to the full article PDF.
US$ 39.95
Tax calculation will be finalised during checkout.
Subscribe to journal
Immediate online access to all issues from 2019. Subscription will auto renew annually.
US$ 119
Tax calculation will be finalised during checkout.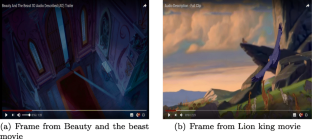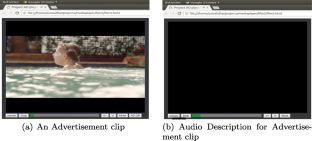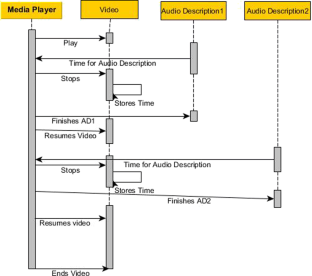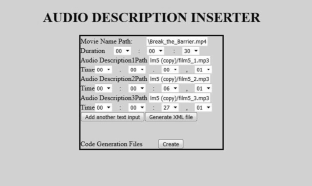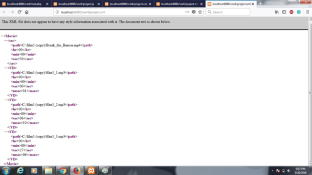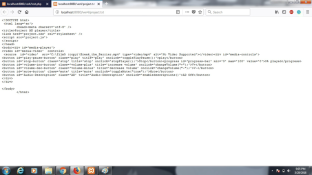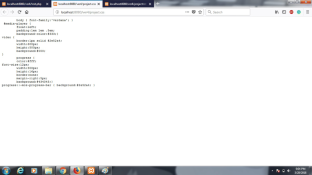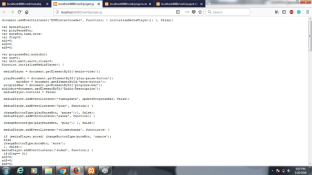 References
1.

Benecke B (2004) Audio-description. Meta: J Traducteurs/Meta: Translators J 49(1):78–80

2.

Benkacem I, Taleb T, Bagaa M, Flinck H (2018) Performance Benchmark of Transcoding as a Virtual Network Function in CDN as a Service Slicing, Proceedings of WCNC

3.

Braun S (2008) Audiodescription research: state of the art and beyond. Transl Stud Millennium 6:14–30. School of Applied Languages, Bilkent University, Ankara, Turkey

4.

Bugajski M, Ansley C (2017) Method and system for transforming video streams using a multi-channel flow-bonded traffic stream

5.

Caldwell B, Cooper M, Reid LG, Vanderheiden G (2008) Web content accessibility guidelines (WCAG) 2.0 WWW Consortium (W3C)

6.

Dimitrova N, Zhang H-J, Shahraray B, Sezan I, Huang T, Zakhor A (2002) Applications of video-content analysis and retrieval. IEEE Multimedia,9,3. IEEE, pp 42–55

7.

Fels DI, Udo JP, Ting P, Diamond JE, Diamond JI (2006) Odd Job Jack described: a universal design approach to described video. Univ Access Inf Soc 5 (1):73–81. Springer

8.

Kirchner C, Schmeidler E (2001) Adding audio description: does it make a difference?. J Vis Impair Blindness (JVIB) 95:04. AFB Press, American Foundation for the Blind

9.

Olalere A, Lazar J (2011) Accessibility of US federal government home pages: section 508 compliance and site accessibility statements, vol 28. Elsevier

10.

Peli E, Fine EM, Labianca AT (1996) Evaluating visual information provided by audio description. J Vis Impair Blindness 90:378–385

11.

Pettitt B, Sharpe K, Cooper S (1996) AUDETEL: enhancing television for visually impaired people. Br J Vis Impair 14(2):48–52. Sage Publications Sage, Thousand Oaks

12.

Pfeiffer S, Parker C (2009) Accessibility for the HTML5< video> element, Proceedings of the 2009 International Cross-Disciplinary Conference on Web Accessibililty (W4A). ACM, pp 98–100

13.

Rodríguez-Fuentes LJ, Varona A, Penagarikano M, Bordel G, Diez M (2013) GTTS Systems for the SWS Task at MediaEval, MediaEval

14.

Rohrbach A, Rohrbach M, Tandon N, Schiele B (2015) A dataset for movie description, Proceedings of the IEEE conference on computer vision and pattern recognition, pp 3202–3212

15.

Romero-Fresco P (2013) Accessible filmmaking: joining the dots between audiovisual translation, accessibility and filmmaking. J Specialised Transl 20:201–223

16.

Saxena M, Sharan U, Fahmy S (2008) Analyzing video services in web 2.0: a global perspective. In: Proceedings of the 18th International Workshop on Network and Operating Systems Support for Digital Audio and Video. ACM, pp 39–44

17.

Szarkowska A (2011) Text-to-speech audio description: towards wider availability of AD. J Specialised Transl 15(1):81–98

18.

Walczak A (2017) Audio description on smartphones: making cinema accessible for visually impaired audiences, Universal Access in the Information Society. Springer, pp 1–8
Additional information
Publisher's note
Springer Nature remains neutral with regard to jurisdictional claims in published maps and institutional affiliations.
About this article
Cite this article
Pantula, M., Kuppusamy, K.S. AuDIVA: A tool for embedding Audio Descriptions to enhance Video Accessibility for Persons with Visual Impairments. Multimed Tools Appl 78, 20005–20018 (2019). https://doi.org/10.1007/s11042-019-7363-4
Received:

Revised:

Accepted:

Published:

Issue Date:
Keywords
Audio Descriptions(AD)

Video Accessibility

Persons with disabilities

WCAG