The structures and phase compositions of highly-alloyed corrosion-resistant cast irons ChKh22 and ChKh20M, and also stainless steels 10Kh24N19G2M (austenitic) and 20Kh28N8AM3D3S (austenitic-ferritic) are studied by optical and scanning electron microscopy, x-ray diffraction analysis, and hardness measurement. Variation of the phase composition during steel crystallization is analyzed. Corrosion behavior of the alloys in a 3% aqueous NaCl solution is studied by potentiometric and potentiodynamic analysis, and frequency response spectroscopy methods. Recommendations are developed for use of the alloys for preparing chemical pump components. Heat treatment regimes are proposed for improving alloy resistance to overall, pitting, and intergranular corrosion, corrosion cracking, and corrosion-erosion.
This is a preview of subscription content, log in to check access.
Access options
Buy single article
Instant access to the full article PDF.
US$ 39.95
Price includes VAT for USA
Subscribe to journal
Immediate online access to all issues from 2019. Subscription will auto renew annually.
US$ 199
This is the net price. Taxes to be calculated in checkout.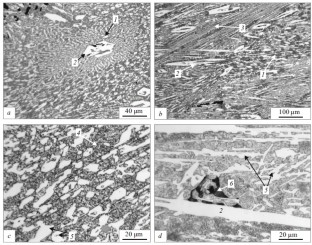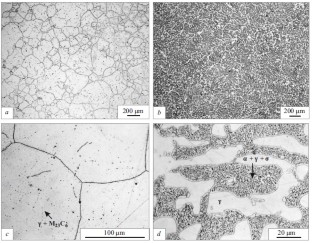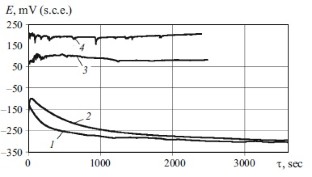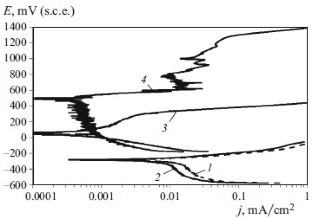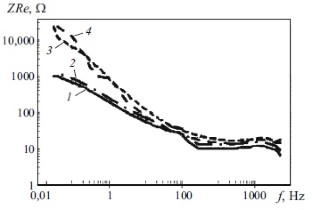 References
1.

Yu. A. Dmitriev, Yu. P. Morgunova, and R. B. Komlyashov, Chemical Production Pumps Textbook [in Russian], RKhTU im. D. I. Mendeleeva, Moscow (2013).

2.

B. N. Arzamasov, T. V. Solov'eva, Yu. A Puchkov, et al., Structural Material Reference Book [in Russian], Izd. MGTU im. N. É. Baumana, Moscow (2005).

3.

Richard B. Gundlach, Alloy Cast Irons. ASM Handbook. Corrosion. Vol. 13.

4.

B. I. Voronenko, "High-strength cast corrosion-resistant steels of the austenitic-ferritic class," Liteinoe Proizvod., No. 6, 8 – 13 (1993).

5.

B. I. Voronenko, "Contemporary corrosion-resistant austeniticferritic steels (Review)," Metalloved. Term. Obrab. Met., No. 10, 20 – 29 (1997).

6.

T. V. Svistunova and A. P. Shlyamnev, "Development and application of corrosion-resistant steels and alloys," Metalloved. Term. Obrab. Met., No. 7(661), 9 – 18 (2010).

7.

I. Ya. Sokol, E. A. Ul'yanin, É. G. Fel'dgandler, Structure and Corrosion of Metals and Alloys: Atlas [in Russian], Metallurgiya, Moscow (1989).

8.

Yu. A. Puchkov, S. G. Babich, G. S. Fomin, and K. N. Romanenko, Metalloved. Term. Obrab. Met., No. 5, 7 – 13 (1996).

9.

R. B. Gundlach, High Alloy White Irons. ASM Handbook, Casting. 4th Edition, ASM International (1998), pp. 679 – 685.

10.

J. R. Davis "Metallurgy and properties of high alloy white irons," in: ASM Specially Hand Book, Cast Irons. ASM International, Materials Park, OH (1996).

11.

J. T. H. Pearce, "High-chromium cast irons to resist abrasive wear," Foundryman, 95, 156 (2002).

12.

Joanna Michalska and Maria Sozañska "Qualitative and quantitative analysis of σ and χ phases in 2205 duplex stainless steel," Mater. Charact., 56, 355 – 362 (2006).

13.

A. I. Schaefler, "Constitutional diagram for stainless steel weld metal," Met. Prog. 56(5), 680A&680B (1949).

14.

M. Knyazeva and M. Pohl, "Duplex steels: Part 1: genesis, formation, structure," Metallogr. Microstruct. Anal., 2, 113 – 121 (2003) (DOI: https://doi.org/10.1007/s13632-013-0066-8).

15.

Hillane Mirelle Lopes Ferreira de Limaa, Ivan Napolego Bastosb, Walney Silva Araújoa, and Marcelo Martins, "Heat treatment effects on ASTM A890/A890M GR 5A super duplex stainless steel passivity," Mater. Res., 20(2), 775 – 785 (2017).

16.

S. S. Vijnogradova, I. O. Iskhakova, R. A. Kaidrikov, and B. A. Zhuravlev, Impedance Specroscopy Method in Corrosion Studies [in Russian], Izd. KNITU, Kazan' (2012).
Additional information
Translated from Metallovedenie i Termicheskaya Obrabotka Metallov, No. 2, pp. 43 – 49, February, 2020.
About this article
Cite this article
Fakhurtdinov, R.S., Puchkov, Y.A., Degtyareva, A.G. et al. Study of the Structure and Properties of High-Chromium Cast Irons and Stainless Steels for Chemical Production Pumps. Met Sci Heat Treat (2020). https://doi.org/10.1007/s11041-020-00527-y
Key words
stainless steels

corrosion-resistant cast irons

chemical product pumps