The paper discusses combined conditions of saturating martensitic steel with carbon and nitrogen using low-pressure atmospheres. The studied conditions include pre-carburizing, hardening heat treatment, and finishing nitriding, as well as pre-nitriding, subsequent carburizing, and heat treatment. Acomparative analysis of the properties of steels obtained under different combined conditions was performed.
This is a preview of subscription content, log in to check access.
Access options
Buy single article
Instant access to the full article PDF.
US$ 39.95
Price includes VAT for USA
Subscribe to journal
Immediate online access to all issues from 2019. Subscription will auto renew annually.
US$ 199
This is the net price. Taxes to be calculated in checkout.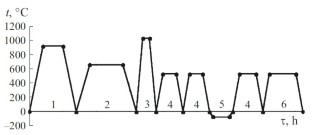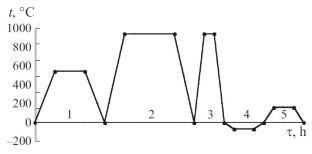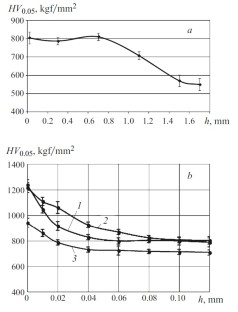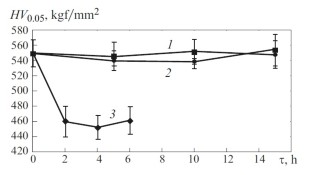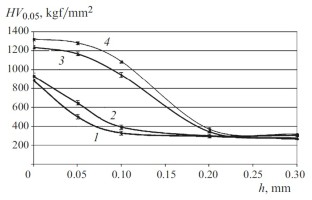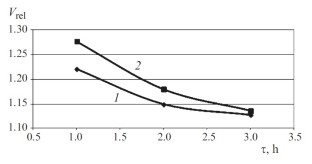 References
1.

Yu. M. Lakhtin, "Surface hardening of steels and alloys," Metalloved. Term. Obrab. Met., No. 11, 14 – 25 (1988).

2.

V. I. Shapochkin, E. I. Tesker, and L. M. Semenova, "Effect of the surface layer on the galling of thermochemically treated gears," Met. Sci. Heat Treat., 27(3), 544 – 547 (1985).

3.

B. Edenhofer, "An overview of advances in atmosphere and vacuum heat treatment," Heat Treat. Metals, 26(1), 1 – 5 (1999).

4.

W. Grafen and B. Edenhofer, "Acetylene low-pressure carburizing – a novel and superior carburizing technology," Heat Treat. Metals, 26(4), 79 – 85 (1999).

5.

A. E. Smirnov and M. Yu. Semenov, "Application of vacuum thermal and thermochemical treatment for hardening heavily-loaded machine components, instruments, and tools," Electronic Journal "Nauka I Obrazovaniye," MGTU im. Baumana, No. 2 (2014), access date — May 15, 2019.

6.

P. Kula, L. Kaczmarek, K. Dybowski, et al., "Activation of carbon deposit in the process of vacuum carburizing with preliminary nitriding," Vacuum, 87, 26 – 29 (2013).

7.

A. Ye. Smirnov, A. S. Mokhova, M. Yu. Semenov, et al., "Combined thermochemical treatment of gear-wheels made of precipitation-hardening complex-alloyed steel 13Kh3N3M2VFB-Sh to increase surface hardness, wear resistance, and contact endurance," Probl. Mashinostr. Nadezhn. Mashin, No. 4, 95 – 100 (2017).

8.

A. E. Smirnov, R. S. Fakhurtdinov, M. Yu. Semenov, et al., "Application of combined thermochemical treatment for hardening high-strength precipitation-hardening heat-resistant steel microalloyed with rare-earth materials," Metalloved. Term. Obrab. Met., No. 7(757), 38 – 42 (2018).

9.

N. M. Ryzhov, A. Ye. Smirnov, and R. S. Fakhurtdinov, "Control of carbon saturation of the diffusion layer in vacuum carburizing of heat-resistant steels," Met. Sci. Heat Treat., 46(7 – 8), 340 – 344 (2004).

10.

R. Gorockiewicz, A. Adamek, and M. Korecki, "Steels for vacuum carburizing and structure of the carburizing layer after low pressure carburizing," Industr. Heating: Int. J. Therm. Techn., 1 – 16 (2007) (http://www.industrialheating.com/ext/resources/IH/Home/Files/PDFs/SteelsforVacuumCarburizing.pdf).

11.

Y. Shu-Hung, C. Liu-Ho, and C. Heng, "Effects of gas nitriding on the mechanical and corrosion properties of SACM 645 steel," Engineering, No. 3, 942 – 948 (2011) (https://doi.org/10.4236/eng.2011.39116).
Additional information
Translated from Metallovedenie i Termicheskaya Obrabotka Metallov, No. 2, pp. 25 – 30, February, 2020.
About this article
Cite this article
Smirnov, A.E., Semenov, M.Y., Mokhova, A.S. et al. Use of Combined Methods of Successive Carburizing and Nitriding of Martensitic Steels in Low-Pressure Atmospheres. Met Sci Heat Treat (2020). https://doi.org/10.1007/s11041-020-00524-1
Key words
martensitic steels

combined thermochemical treatment

low-pressure atmosphere treatment

precipitation-hardening cobalt-alloyed steels

high-carbon bearing steels

hardness

friction factor