Abstract
Cell therapy (CT) can be briefly described as the use of cells or cell components in the treatment of diseases. One of the main challenges in establishing new cell types for therapy is the low survival rates of homing cells. Glycoprotein plasminogen activator inhibitor 1 (PAI-1) is a key regulator of the plasminogen activation system, and also an essential mediator of mesenchymal stem cell (MSC) post-transplant survival rate in the target tissue. It was previously observed that the survival of cells infused into the transplanted tissue increase in the presence of PAI-1 neutralizing antibodies. Simvastatin acts at several levels in the protein cascade regulating PAI-1 levels. Thus, simvastatin-induced reduction of PAI-1 levels has a therapeutic potential by modulating the main processes involved in the creation of an inhospitable environment during the process of injury (fibrosis and cell migration). In this way, simvastatin modulates process such as migration, that plays a key role in homing and engraftment of cells after cell therapy. Due to this modulatory effect, research groups proposed the use of simvastatin as an adjuvant in different cell therapy approaches. These observations allow the proposition of the potential use of simvastatin, and possibly other statins, as an adjuvant in cell therapy, due to a mechanism of action that acts in the tissue microenvironment, promoting a better efficiency of the homing and, as a consequence, an enhancement of the paracrine effects of the stem cells in the process of tissue regeneration.
Access options
Buy single article
Instant access to the full article PDF.
US$ 39.95
Tax calculation will be finalised during checkout.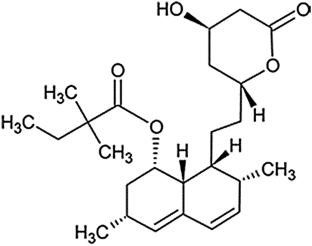 References
1.

de Faria CA, Kozma RH, Stessuk T, Ribeiro-Paes JT (2012) Experimental basis and new insights for cell therapy in chronic obstructive pulmonary disease. Stem Cell Rev 8(4):1236–1244

2.

Ribeiro-Paes JT, Bilaqui A, Greco OT, Ruiz MA, Alves-de-Moraes LBC, Faria CA et al (2009) Terapia celular em doenças pulmonares: existem perspectivas? Rev Bras Hematol Hemoter 31:140–148

3.

Sueblinvong V, Weiss DJ (2010) Stem cells and cell therapy approaches in lung biology and diseases. Transl Res 156(3):188–205

4.

Ribeiro-Paes JT, Bilaqui A, Greco OT, Ruiz MA, Marcelino MY, Stessuk T et al (2011) Unicentric study of cell therapy in chronic obstructive pulmonary disease/pulmonary emphysema. Int J Chron Obstruct Pulmon Dis 6:63–71

5.

Prockop DJ, Youn OJ (2012) Mesenchymal stem/stromal cells (MSCs): role as guardians of inflammation. Mol Ther 20(1):14–20

6.

Iyer SS, Co C, Rojas M (2009) Mesenchymal stem cells and inflammatory lung diseases. Panminerva Med 51(1):5–16

7.

Ribeiro-Paes JT, Stessuk T, Kozma RH (2012) Cell therapy in chronic obstructive pulmonary disease: state of the art and perspectives. In: Ong KC (ed) Chronic obstructive pulmonary disease—current concepts and practice. InTechOpen, London, pp 455–474

8.

Agostini C (2010) Stem cell therapy for chronic lung diseases: hope and reality. Respir Med 104:S86–S91

9.

Copland IB, Lord-Dufour S, Cuerquis J, Coutu DL, Annabi B, Wang E et al (2009) Improved autograft survival of mesenchymal stromal cells by plasminogen activator inhibitor 1. Inhib Stem Cells 27(2):467–477

10.

Bing W, Pang X, Qu Q, Bai X, Yang W, Bi Y et al (2016) Simvastatin improves the homing of BMSCs via the PI3K/AKT/miR-9 pathway. J Cell Mol Med 20(5):949–961

11.

Daley GQ, Scadden DT (2008) Prospects for stem cell-based therapy. Cell 132(4):544–548

12.

Erickson LA, Ginsberg MH, Loskutoff DJ (1984) Detection and partial characterization of an inhibitor of plasminogen activator in human platelets. J Clin Investig 74(4):1465–1472

13.

Simone T, Higgins P (2015) Inhibition of SERPINE1 function attenuates wound closure in response to tissue injury: a role for PAI-1 in Re-epithelialization and granulation tissue formation. J Dev Biol 3(1):11–24

14.

Fleetwood AJ, Achuthan A, Schultz H, Nansen A, Almholt K, Usher P et al (2014) Urokinase plasminogen activator is a central regulator of macrophage three-dimensional invasion, matrix degradation, and adhesion. J Immunol 192(8):3540–3547

15.

Devy L, Blacher S, Grignet-Debrus C, Bajou K, Masson V, Gerard RD et al (2002) The pro- or antiangiogenic effect of plasminogen activator inhibitor 1 is dose dependent. FASEB J 16(2):147–154

16.

Brown NJ (2010) Therapeutic potential of plasminogen activator inhibitor-1 inhibitors. Ther Adv Cardiovasc Dis 4(5):315–324

17.

Ghosh AK, Murphy SB, Kishore R, Vaughan DE (2013) Global gene expression profiling in PAI-1 knockout murine heart and kidney: molecular basis of cardiac-selective fibrosis. PLoS ONE.. 8(5), e63825

18.

Horowitz JC, Rogers DS, Simon RH, Sisson TH, Thannickal VJ (2008) Plasminogen activation induced pericellular fibronectin proteolysis promotes fibroblast apoptosis. Am J Respir Cell Mol Biol 38(1):78–87

19.

Balsara RD, Ploplis VA (2008) Plasminogen activator inhibitor-1: the double-edged sword in apoptosis. Thromb Haemost 100(6):1029–1036

20.

Hogan NM, Joyce MR, Murphy JM, Barry FP, O'Brien T, Kerin MJ et al (2013) Impact of mesenchymal stem cell secreted PAI-1 on colon cancer cell migration and proliferation. Biochem Biophys Res Commun 435(4):574–579

21.

Hazra S, Stepps V, Bhatwadekar AD, Caballero S, Boulton ME, Higgins PJ et al (2013) Enhancing the function of CD34(+) cells by targeting plasminogen activator inhibitor-1. PLoS ONE, 8(11), e79067

22.

Ghittoni R, Napolitani G, Benati D, Ulivieri C, Uliveri C, Patrussi L et al (2006) Simvastatin inhibits the MHC class II pathway of antigen presentation by impairing Ras superfamily GTPases. Eur J Immunol 36(11):2885–2893

23.

Zanette DL, Lorenzi JCC, Panepucci RA, Palma PVB, Dos Santos DF, Prata KL et al (2015) Simvastatin modulates mesenchymal stromal cell proliferation and gene expression. PLoS ONE. 10(4), e0120137

24.

Greenwood J, Steinman L, Zamvil SS (2006) Statin therapy and autoimmune disease: from protein prenylation to immunomodulation. Nat Rev Immunol 6(5):358–370

25.

Lacerda DS, Lionzo M (2013) Aspectos atuais da biodisponibilidade de fármacos com baixa solubilidade: um enfoque sobre a sinvastatina. Infarma—Ciências Farmacêuticas 24(5/6):3–9

26.

Nogueira-Neto J, Torres OJM, Borges MOR, Coelho TM, Nascimento AGPAC, Nunes-Júnior JNN et al (2007) Modificações do volume e da histologia de focos de endometriose em ratas tratadas com sinvastatina. Rev Bras Ginecol e Obstet 29(8):408–414

27.

Campo VL, Carvalho I (2007) Estatinas hipolipêmicas e novas tendências terapêuticas. Química Nova 30(2):425–430

28.

Yang YJ, Qian HY, Huang J, Li JJ, Gao RL, Dou KF et al (2009) Combined therapy with simvastatin and bone marrow-derived mesenchymal stem cells increases benefits in infarcted swine hearts. Arterioscler Thromb Vasc Biol 29(12):2076–2082

29.

Batistuzzo JAO, Itaya M, Eto Y (2006) Formulário médico-farmacêutico. Pharmabooks, São Paulo, SP, 670

30.

Malenovic A, Jancic-Stojanovic B, Medenica M, Ivanovic D (2008) Microemulsion liquid chromatographic screening of simvastatin and its active metabolite in human plasma. Acta Chromatogr 20(4):595–607

31.

Tubic-Grozdanis M, Hilfinger JM, Amidon GL, Kim JS, Kijek P, Staubach P et al (2008) Pharmacokinetics of the CYP 3A substrate simvastatin following administration of delayed versus immediate release oral dosage forms. Pharm Res 25(7):1591–1600

32.

Ni XQ, Zhu JH, Yao NH, Qian J, Yang XJ (2013) Statins suppress glucose-induced plasminogen activator inhibitor-1 expression by regulating RhoA and nuclear factor-κB activities in cardiac microvascular endothelial cells. Exp Biol Med (Maywood) 238(1):37–46

33.

Falcone D, Gallelli L, Di Virgilio A, Tucci L, Scaramuzzino M, Terracciano R et al (2013) Effects of simvastatin and rosuvastatin on RAS protein, matrix metalloproteinases and NF-κB in lung cancer and in normal pulmonary tissues. Cell Prolif 46(2):172–182

34.

Kruithof EKO (2008) Regulation of plasminogen activator inhibitor type 1 gene expression by inflammatory mediators and statins. Thromb Haemost 100(6):969–975

35.

van der Spek E, Bloem AC, van de Donk NWCJ, Bogers LH, van der Griend R, Kramer MH et al (2006) Dose-finding study of high-dose simvastatin combined with standard chemotherapy in patients with relapsed or refractory myeloma or lymphoma. Haematologica 91(4):542–545

36.

Sato Y, Dong J, Imagawa S, Ishimori N, Furumoto T, Tsutsui H et al (2008) Impact of statins on modulation by insulin of expression of plasminogen activator inhibitor type-1. Coron Artery Dis 19(5):355–361

37.

Imagawa S, Fujii S, Dong J, Furumoto T, Kaneko T, Zaman T et al (2006) Hepatocyte growth factor regulates E box-dependent plasminogen activator inhibitor type 1 gene expression in HepG2 liver cells. Arterioscler Thromb Vasc Biol 26(10):2407–2413

38.

Cui X, Chopp M, Zacharek A, Roberts C, Lu M, Savant-Bhonsale S et al (2009) Chemokine, vascular and therapeutic effects of combination simvastatin and BMSCtreatment of stroke. Neurobiol Dis 36(1):35–41

39.

Pirzad-Jahromi G, Seidi S, Sadr SS, Shabanzadeh AP, Keshavarz M, Kaka GR et al (2012) Therapeutic effects of a combinatorial treatment of simvastatin and bone marrow stromal cells on experimental embolic stroke. Basic Clin Pharmacol Toxicol 110(6):487–493

40.

Mohammadian M, Sadeghipour HR, Kashani IR, Jahromi GP, Omidi A, Nejad AK et al (2016) Evaluation of simvastatin and bone marrow-derivedmesenchymal stem cell combination therapy on airway remodeling in a mouse. Asthma Model Lung 194(5):777–785

41.

Zhang Y, Zhang R, Li Y, He G, Zhang D, Zhang F (2012) Simvastatin augments the efficacy of therapeutic angiogenesis induced by bone marrow-derived mesenchymal stem cells in a murine model of hindlimb ischemia. Mol Biol Rep 39(1):285–293

42.

Xie C, Cong D, Wang X, Wang Y, Liang H, Zhang X et al (2015) The effect of simvastatin treatment on proliferation and differentiation of neural stem cells after traumatic brain injury. Brain Res 1602:1–8
Funding
The author CAF was financially supported by CNPq (GD Grant Number: 140348/2012-3).
Ethics declarations
Conflict of interest
The authors declare that they have no conflict of interest.
Additional information
Publisher's Note
Springer Nature remains neutral with regard to jurisdictional claims in published maps and institutional affiliations.
About this article
Cite this article
de Faria, C.A., Zanette, D.L., Silva, W.A. et al. PAI-1 inhibition by simvastatin as a positive adjuvant in cell therapy. Mol Biol Rep 46, 1511–1517 (2019). https://doi.org/10.1007/s11033-018-4562-4
Received:

Accepted:

Published:

Issue Date:
Keywords
Simvastatin

Plasminogen activator inhibitor 1

Cell migration

Cell therapy

Homing

Engraftment