Abstract
Various 4′-R-substituted phenyl azacyclic allenes were synthesized in good yields, and their thermal transformations were studied. For the first time, the obtained rearrangement products—new N-bridged cyclopenta[a]indenes, and the corresponding parent allenes were evaluated as potential inhibitors of acetyl- and butyrylcholinesterase. Among the tested compounds, the allene derivative 2g proved to competitively inhibit human AChE with inhibition constant value (Ki) in the low micromolar range.
Graphic abstract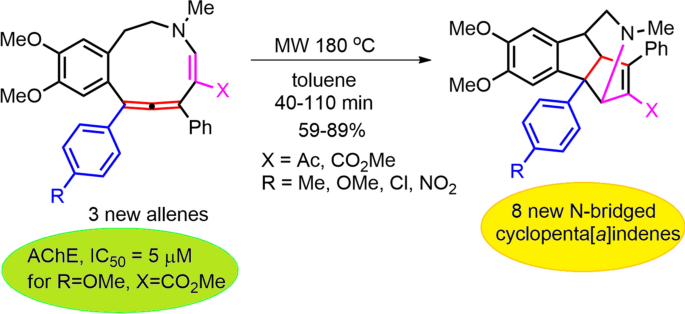 Access options
Buy single article
Instant access to the full article PDF.
US$ 39.95
Tax calculation will be finalised during checkout.
Subscribe to journal
Immediate online access to all issues from 2019. Subscription will auto renew annually.
US$ 79
Tax calculation will be finalised during checkout.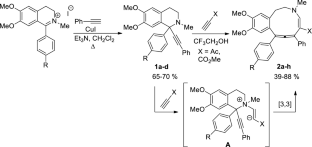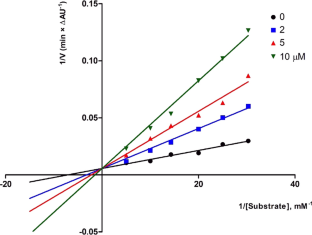 Acknowledgements
The publication has been prepared with support of the Russian Science Foundation (project No. 18-73-10057).
Ethics declarations
Conflict of interest
The authors declare no conflict of interest.
Additional information
Publisher's Note
Springer Nature remains neutral with regard to jurisdictional claims in published maps and institutional affiliations.
Supplementary Information
Below is the link to the electronic supplementary material.
About this article
Cite this article
Kobzev, M.S., Titov, A.A., Alexandrova, E.V. et al. Synthesis of 8-phenyl substituted 3-benzazecines with allene moiety, their thermal rearrangement and evaluation as acetylcholinesterase inhibitors. Mol Divers (2021). https://doi.org/10.1007/s11030-021-10185-8
Received:

Accepted:

Published:
Keywords
Azacyclic allenes

Acetylcholinesterase inhibitors

N-bridged cyclopenta[a]indenes