Abstract
A magnetorheological vibration isolation platform (MRVIP) with cubic structure Stewart mechanism was designed and an effective semiactive control strategy was proposed based on its inverse kinematics characteristics for the helicopter to effectively reduce the vibration of the helicopter rotor transmitted from the main reducer to the fuselage. Firstly, the structural scheme of the helicopter main reducer MRVIP was proposed. Secondly, the MR damper was manufactured, and the dynamic model was established based on the mechanical test. Thirdly, according to the design requirements of the VIP, the overall structure of the MRVIP was designed. Fourthly, the dynamic simulation model of the MRVIP was established by using 3D drawing software and SimMechanics software. And the vibration characteristics of each direction were analyzed. Finally, a PID-Fuzzy semiactive controller was designed based on the characteristics of the MR damper to improve the performance of the MRVIP. The numerical analysis results showed that compared with the passive MRVIP and the MRVIP based on fuzzy control, the MRVIP with PID-Fuzzy control has the best vibration isolation performance and can effectively reduce the vibration of 6-DOF.
Access options
Buy single article
Instant access to the full article PDF.
US$ 39.95
Tax calculation will be finalised during checkout.
Subscribe to journal
Immediate online access to all issues from 2019. Subscription will auto renew annually.
US$ 79
Tax calculation will be finalised during checkout.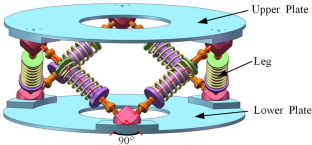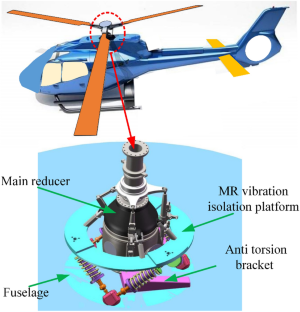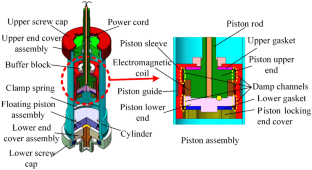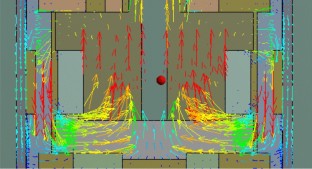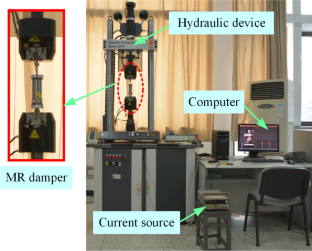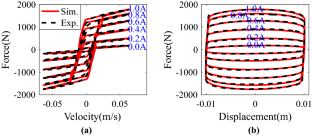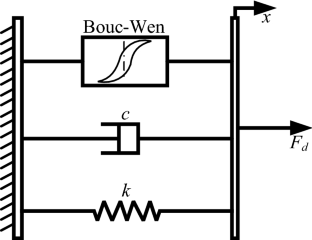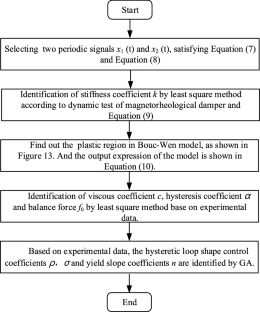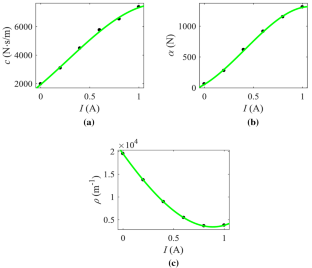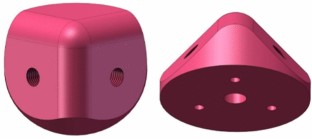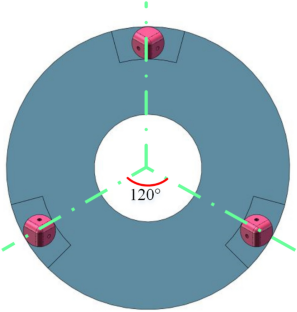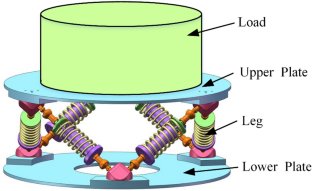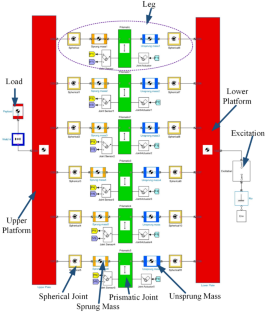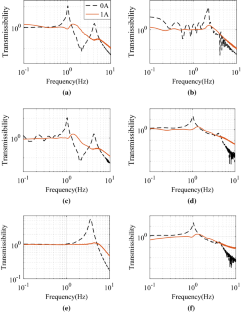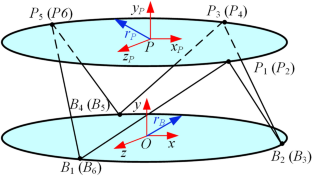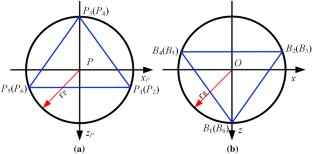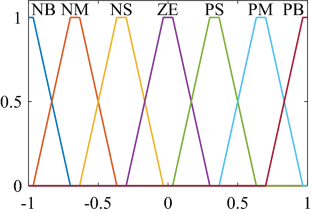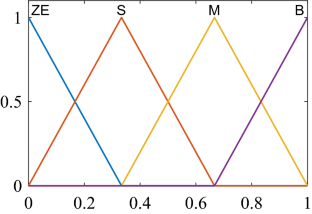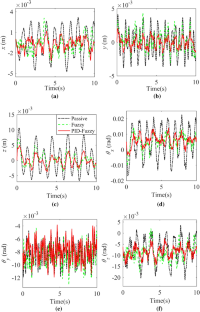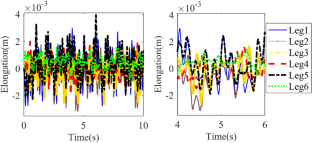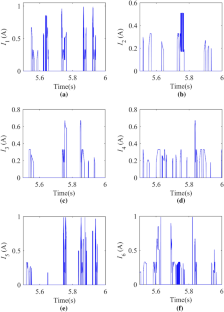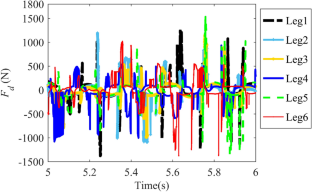 Abbreviations
MR:

Magnetorheological

VIP:

Vibration isolation platform

MRVIP:

Magnetorheological vibration isolation platform
References
Ang, K.H., Chong, G., Yun, L.: PID control system analysis, design, and technology. IEEE Trans. Control Syst. Technol. 13, 559–576 (2005)

Bielawa, R.L.: Rotary wing Structural Dynamics and Aeroelasticity. American Institute of Aeronautics and Astronautics, Reston (2006)

Cheng, M., Xing, J., Chen, Z., Pan, Z.: Design, analysis and experimental investigation on the whole-spacecraft vibration isolation platform with magnetorheological dampers. Smart Mater. Struct. 28, 075016 (2019)

Cheung, Y.L., Wong, W.O.: Design of a non-traditional dynamic vibration absorber. J. Acoust. Soc. Am. 126, 564 (2009)

Dung, L.T., Kang, H.J., Ro, Y.S.: Robot manipulator modeling in Matlab-SimMechanics with PD control and online gravity compensation. In: 2010 International Forum on Strategic Technology (2010)

Hanieh, A.A., Preumont, A., Loix, N.: Piezoelectric Stewart platform for general purpose active damping interface and precision control. Proc. Euro. Space Mech. Tribol. Symp. 480, 331–334 (2001)

Ikhouane, F., Rodellar, J.: Systems with hysteresis: analysis, identification and control using the Bouc–Wen Model. Wiley, England (2007)

Jean, P., Ohayon, R., Bihan, D.L.: Semi-active control using magneto-rheological dampers for payload launch vibration isolation. In: Smart Structures and Materials, pp. 61690H–61690H (2006)

Jiang, M., Rui, X., Zhu, W., Yang, F., Zhang, J.: Modeling and control of magnetorheological 6-DOF stewart platform based on multibody systems transfer matrix method. Smart Mater. Struct. 29, 035029 (2020)

Kwok, N.M., Ha, Q.P., Nguyen, M.T., Li, J., Samali, B.: Bouc–Wen model parameter identification for a MR fluid damper using computationally efficient GA. ISA Trans. 46, 167–179 (2007)

Lee, C.M., Goverdovskiy, V.N., Sotenko, A.V.: Helicopter vibration isolation: design approach and test results. J. Sound Vib. 366, 15–26 (2016)

Li, Y., Xu, Q.: Kinematics and inverse dynamics analysis for a general 3-PRS spatial parallel mechanism. Robotica 23, 219–229 (2005)

Liu, X.J., Wang, J.S., Pritschow, G.: Kinematics, singularity and workspace of planar 5R symmetrical parallel mechanisms. Mech. Mach. Theory 41, 145–169 (2006)

Liwei, W., Pinqi, X.: Active vibration isolation of helicopter by using piezoelectric stack actuators installed on struts of main gearbox. J. Nanjing Univ. Aeronaut. Astronaut. 50, 233–238 (2018)

Mcguire, D.P.: High stiffness("rigid") helicopter pylon vibration isolation systems. In: American Helicopter Society 59th Annual Forum. Phoenix, AZ (2003)

Shaoqiang, Y., Zhong, L., Xingshan, L.: Modeling and simulation of robot based on Matlab/SimMechanics. In: Control conference (2008)

Stewart, D.: A platform with six degrees of freedom. Aircraft Eng. Aerospace Technol. 38, 30–35 (1966)

Tan, K.K., Wang, Q.G., Hang, C.C., Tore, J.H.: Advances in PID control. Springer, Berlin (1999)

Unsal, M., Niezrecki, C., Crane, C.D.: Six DOF vibration control using magnetorheological technology. In: Smart Structures and Materials (2006)

Wang, X.H., Zhang, P.Q.: Fuzzy-logical non-parameter modeling of MR damper. J. China Univ. Sci. Technol. 30, 218–222 (2000)

Wang, Q., Chen, Z.B., Ahmadian, M., Liu, W.T.: Parallel vibration isolation platform using magnetorheological technology. Appl. Mech. Mater. 574, 596–602 (2014)

Wu, X.M.: Engineering design of helicopter dynamics. Aviation Industry Press, Chicago (2017)

Xiong, C., Zheng, J., Fang, L.Q., Ma, C.T.: Magnetorheological fluid and design of magnetorhelogical devices. Adv. Mater. Res. 328–330, 1381–1385 (2011)

Xu, Z.D., Sha, L.F., Zhang, X.C., Ye, H.H.: Design, performance test and analysis on magnetorheological damper for earthquake mitigation. Struct. Control Health Monit. 20, 956–970 (2012)

Zheng, Y., Ruan, H., Ding, J., Li, H.: Analysis and research on control strategy of hydraulic system of stewart parallel mechanism. Mach. Tool Hydraul. 46, 56–60 (2018)
Acknowledgments
This work has been supported by National Natural Science Foundation of China (Grant No. 51975298), Natural Science Foundation of Jiangsu Province, China (Grant No. BK20181301), National Natural Science Foundation of China (Grant No. 11874303) and Fundamental Research Funds for the Central Universities (No AE89991/318).
Additional information
Publisher's Note
Springer Nature remains neutral with regard to jurisdictional claims in published maps and institutional affiliations.
About this article
Cite this article
Jiang, M., Rui, X., Zhu, W. et al. Design and control of helicopter main reducer vibration isolation platform with magnetorheological dampers. Int J Mech Mater Des (2021). https://doi.org/10.1007/s10999-021-09529-x
Received:

Accepted:

Published:
Keywords
Magnetorheological dampers

Stewart platform

Main reducer

Vibration isolation

PID-fuzzy