Abstract
The region 1–16 of the amyloid-β peptides associated with Alzheimer's disease can be considered as the metal-binding domain, and the residues His6, His13, and His14 have been identified as ligands that coordinate heavy metal ions. To establish the role played by the three histidine residues of the Aβ(1–16) sequence in binding metal ions, two variants of Aβ(1–16) peptide fragment (H-1DAEFRHDSGYEVHHQK16-NH2) were synthesized by Fmoc/tBu Solid Phase Peptide Synthesis strategy and purified by RP-HPLC. The three histidine residues were replaced by either three serine residues to form Ser-Aβ(1–16): H-1DAEFRSDSGYEVSSQK16-NH2 or three alanine ones to form Ala–Aβ(1–16): H-1DAEFRADSGYEVAAQK16-NH2. The three peptides were comparatively characterized by mass spectrometry (MS), circular dichroism spectroscopy (CD) and atomic force microscopy (AFM), being subsequently used to study their interaction with metal ions at various pH values. During our experiments, significant pH-dependent changes in the conformation of these peptides have been observed and reported. AFM images showed dramatic changes in the film morphology of peptides upon binding metal ions. In the MS spectra we have unambiguously identified several metal–peptide molecular ions, thus confirming the affinity of Aβ(1–16) peptides to copper and nickel ions. The newly synthesized peptides may bring new evidence on the relationship of histidine residues in amyloid-β peptides with metal ions. In addition, new directions for research and experimental works are suggested.
Access options
Buy single article
Instant access to the full article PDF.
US$ 39.95
Tax calculation will be finalised during checkout.
Subscribe to journal
Immediate online access to all issues from 2019. Subscription will auto renew annually.
US$ 79
Tax calculation will be finalised during checkout.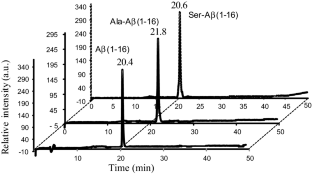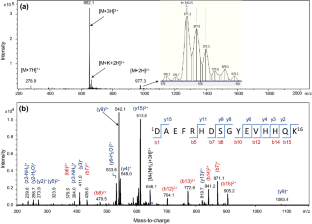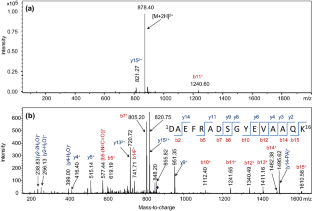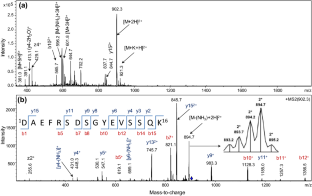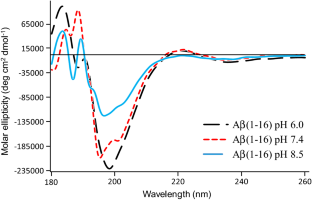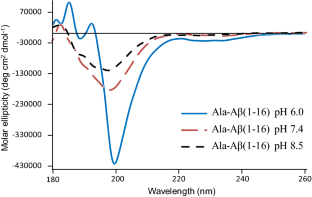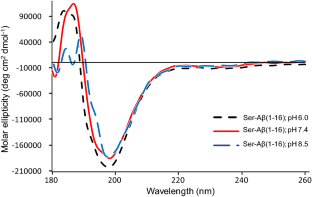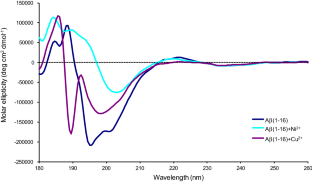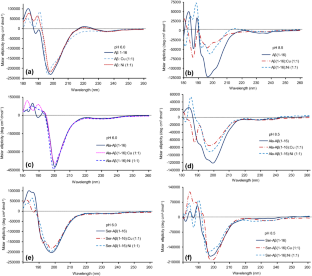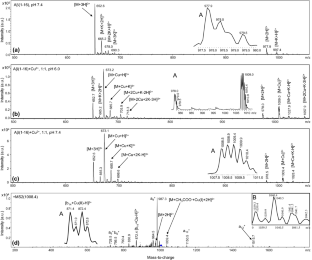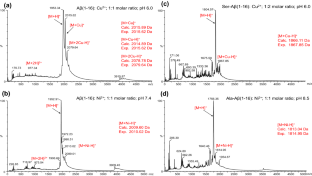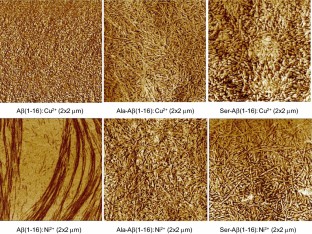 Acknowledgements
We are grateful to the anonymous reviewers for insightful and constructive comments that greatly improved this manuscript. Funding from Romanian Government by UEFISCDI Bucharest, PN-III-P4-ID-PCE-2016-0376 (Contract 56/2017) is gratefully acknowledged.
Ethics declarations
Conflict of interest
The authors declare that they have no confict of interests.
Research Involving Human Participants and/or Animals
This article does not contain any studies with human participants or animals performed by any of the authors.
Additional information
Publisher's Note
Springer Nature remains neutral with regard to jurisdictional claims in published maps and institutional affiliations.
About this article
Cite this article
Habasescu, L., Jureschi, M., Petre, BA. et al. Histidine-Lacked Aβ(1–16) Peptides: pH-Dependent Conformational Changes in Metal Ion Binding. Int J Pept Res Ther 26, 2529–2546 (2020). https://doi.org/10.1007/s10989-020-10048-0
Received:

Revised:

Accepted:

Published:

Issue Date:
Keywords
Alzheimer's disease

Amyloid-β peptides

Ala-Aβ(1–16)

Ser-Aβ(1–16)

Metal binding

Circular dichroism

Mass spectrometry