Abstract
2-fluorobenzoic acid and 5,5′-dimethy-2,2′-bipyridine were used to construct two novel isostructural lanthanide complexes [Ln(2-FBA)3(5,5′-DM-2,2′-bipy)]2 (Ln = Eu(1), Tb(2); 2-FBA = 2-fluorobenzoate; 5,5′-DM-2,2′-bipy = 5,5′-dimethy-2,2′-bipyridine) by conventional solution method. They were characterized by infrared spectroscopy (IR), elemental analysis and single-crystal X-ray diffraction. The crystal description based on single-crystal X-ray diffraction data revealed that both of the complexes gave the triclinic crystal structure, belonging to the Pī space group. The two complexes were an infinite one-dimensional (1D) chain by hydrogen bonding (C–H…F) interactions to give a 2D supermolecular structure. Additionally, thermal behavior of the complexes was investigated by TG-DSC/FTIR technology in detail. The molar heat capacities of the two complexes in the temperature range of 278.15-423.15 K were determined by a DSC instrument, and their thermodynamic functions (HT-H298.15 K) and (ST-S298.15 K) were calculated. Beyond that, the fluorescence spectra and fluorescence lifetime of the complexes 1 and 2 were also evaluated.
Access options
Buy single article
Instant access to the full article PDF.
US$ 39.95
Tax calculation will be finalised during checkout.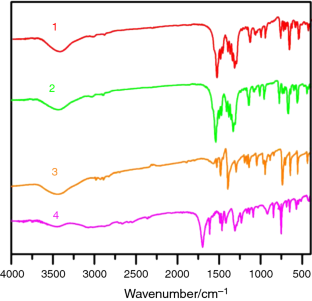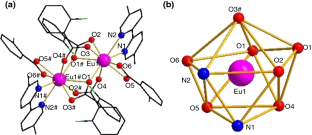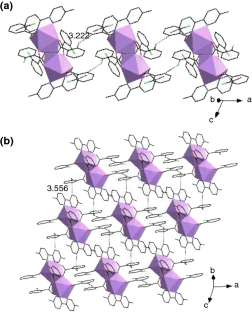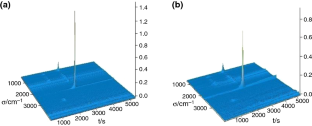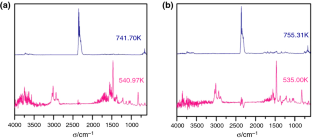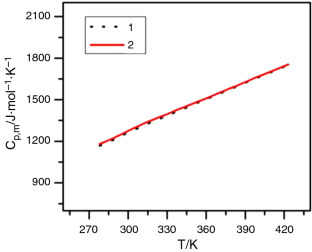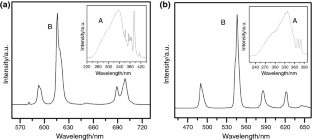 Acknowledgements
The research work was supported by the National Natural Science Foundation of China (No. 21803016).
Additional information
Publisher's Note
Springer Nature remains neutral with regard to jurisdictional claims in published maps and institutional affiliations.
Supplementary information
About this article
Cite this article
Du, DD., Ren, N. & Zhang, JJ. Syntheses, crystal structures, thermodynamic and fluorescent properties of dinuclear lanthanide complexes constructed with 2-fluorobenzoic acid and 5,5′-dimethy-2,2′-bipyridine. J Therm Anal Calorim (2021). https://doi.org/10.1007/s10973-021-10563-2
Received:

Accepted:

Published:
Keywords
Lanthanide complexes

X-ray structure

2-fluorobenzoic acid

TG-DSC/FTIR

Heat capacity

Fluorescence