Abstract
We investigated the thermal decomposition behaviors of two typical grains, rice and corn, using a thermogravimetric analyzer at different heating rates. The pyrolysis process of rice and corn both can be divided into three stages, and the most possible pyrolysis mechanism of both rice and corn during devolatilization is a three-dimensional diffusion reaction, which can be represented by the Zhuravlev equation (G(α) = [(1 − α)(−1/3) − 1]2). Corn had a higher initial degradation temperature and end temperature as well as a higher mass loss in the second stage than rice. The average Ea of rice determined by Kissinger, FWO and Friedman method was 143.6 kJ mol−1, 161.6 kJ mol−1 and 148.7 kJ mol−1, respectively. The average Ea of corn determined by Kissinger, FWO and Friedman method was 166.1 kJ mol−1, 146.3 kJ mol−1 and 170.4 kJ mol−1, respectively. A lower Ea of rice than corn also indicates that rice is easier to be pyrolyzed. The predicted values using the kinetic parameters calculated show a good agreement with the experimental data at all the four heating rates. The results presented herein could provide guidance for storage of grains.
This is a preview of subscription content, log in to check access.
Access options
Buy single article
Instant access to the full article PDF.
US$ 39.95
Tax calculation will be finalised during checkout.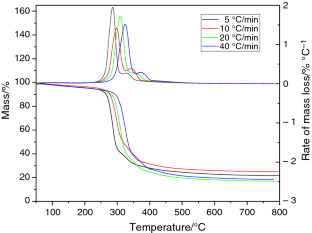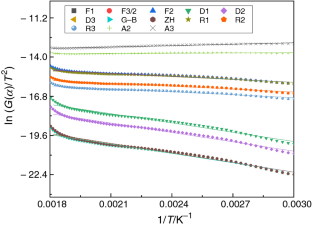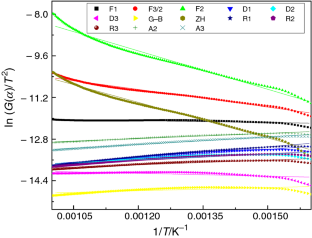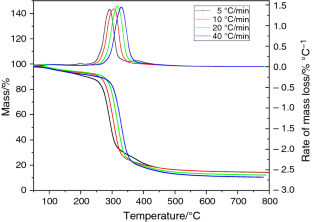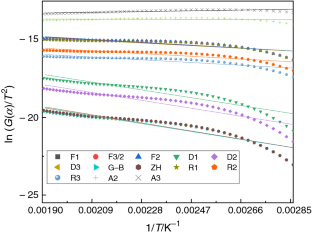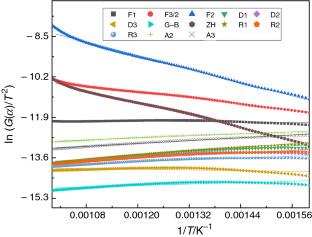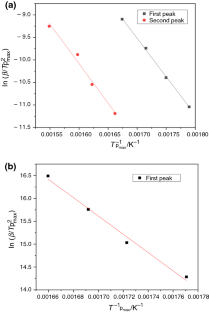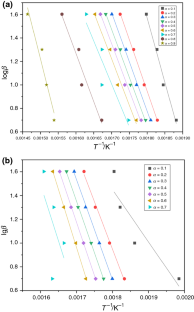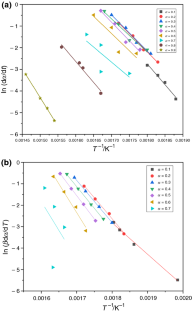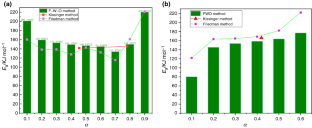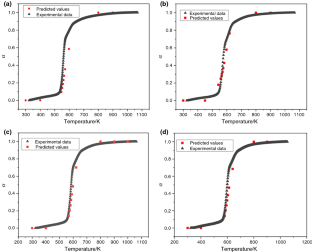 Acknowledgements
The authors would like to acknowledge the support from National Key Research and Development Program of China (2017YFC0805900) and Fundamental Research Funds for the Central Universities (WK2320000041 and WK2320000043).
Additional information
Publisher's Note
Springer Nature remains neutral with regard to jurisdictional claims in published maps and institutional affiliations.
About this article
Cite this article
Yao, C., Wang, X., Zhou, Y. et al. Thermogravimetric analysis and kinetics characteristics of typical grains. J Therm Anal Calorim 143, 647–659 (2021). https://doi.org/10.1007/s10973-019-09213-5
Received:

Accepted:

Published:

Issue Date:
Keywords
Rice

Corn

Pyrolysis

Kinetics

Thermogravimetric analysis