Abstract
Thermal-responsive magnetic hydrogels (Hydrogel 1 and Hydrogel 2) were synthesized through the copolymerization of maleic anhydride-functionalized Tragacanth gum macromonomer (MATGM), N-isopropylacrylamide (NIPAAm) monomer, and 3-(trimethoxysilyl) propylmethacrylate-modifed magnetic nanoparticles (MPS-MNPs) in the presence of N,N´-methylene-bis(acrylamide) (MBAm) and N,N,N´,N´-tetramethylethylenediamine (TEMED) as crosslinker and accelerator, respectively, using a free radical polymerization approach. The scanning electron microscopy (SEM) images were revealed that the fabricated hydrogels had porous microstructure without microphase separation. The synthesized magnetic hydrogels were loaded with methotrexate (MTX) as an anticancer drug, and their drug loading and encapsulation efficiencies as well as thermal-triggered drug release behaviors were investigated. The biocompatibilities of the fabricated hydrogels were confirmed using MMT assay. The MTX loaded hydrogels were exhibited better anticancer performance than those of the free MTX. Since the biological as well as physicochemical results, the fabricated magnetic hydrogels have high potential for cancer chemotherapy.
Access options
Buy single article
Instant access to the full article PDF.
US$ 39.95
Tax calculation will be finalised during checkout.
Subscribe to journal
Immediate online access to all issues from 2019. Subscription will auto renew annually.
US$ 79
Tax calculation will be finalised during checkout.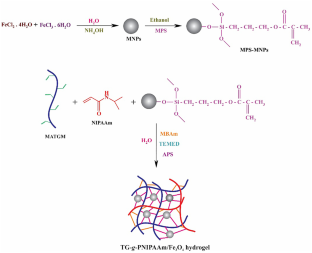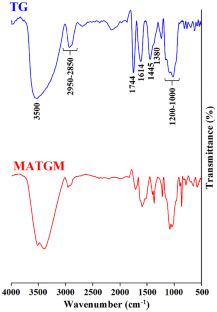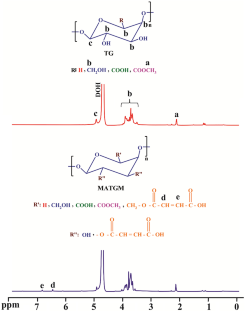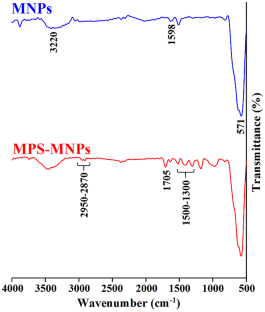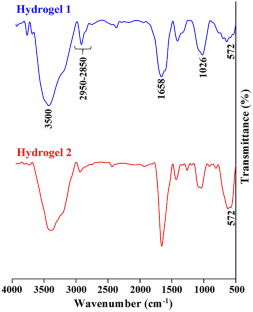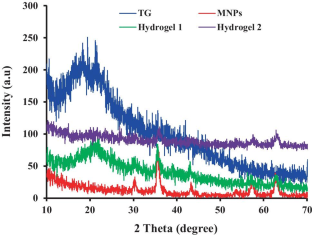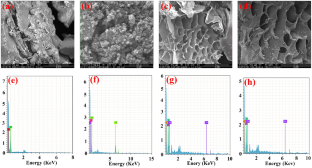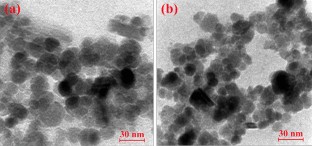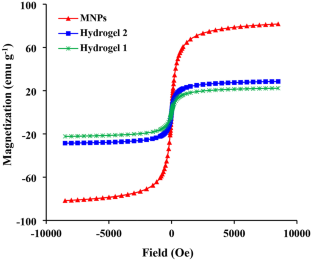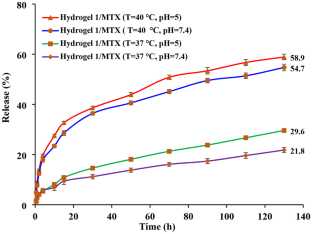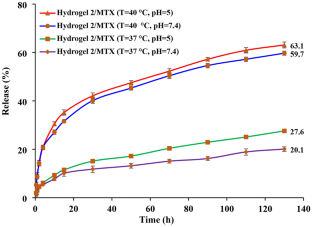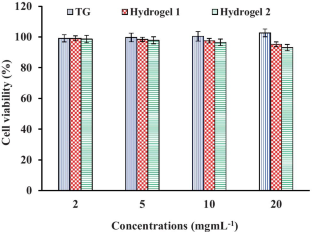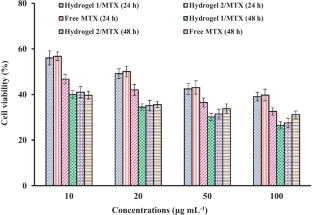 Acknowledgement
The authors gratefully acknowledge the financial support (Grant Number: 980366) from Nano Drug Delivery Research Center, Kermanshah University of Medical Sciences, Kermanshah, Iran.
Additional information
Publisher's Note
Springer Nature remains neutral with regard to jurisdictional claims in published maps and institutional affiliations.
Electronic supplementary material
Below is the link to the electronic supplementary material.
About this article
Cite this article
Sayadnia, S., Arkan, E., Jahanban-Esfahlan, R. et al. Thermal-responsive magnetic hydrogels based on Tragacanth gum for delivery of anticancer drugs. J Polym Res 28, 90 (2021). https://doi.org/10.1007/s10965-020-02355-3
Received:

Accepted:

Published:
Keywords
Magnetic hydrogel

Natural gum

Thermal-responsive

Drug delivery

Cancer