Abstract
By means of the recursion relations method, the exact formulations of magnetizations for a mixed spin-1/2 and spin-3/2 Blume-Capel Ising ferromagnetic model on Bethe lattice in a longitudinal magnetic field are presented. The exact expressions for sublattice magnetizations and average magnetization per site are obtained, respectively, and the temperature dependence of the magnetizations for the Bethe lattice with coordination number 4 is numerically studied. The effects of the longitudinal field and crystal-field interaction on the magnetizations are also studied. It is found that the sublattice magnetizations and average one have two different saturation values in the case of low temperature, and decrease from three different saturation values to the same constant as D/J decreases in the case of high temperature.
Access options
Buy single article
Instant access to the full article PDF.
US$ 39.95
Tax calculation will be finalised during checkout.
Subscribe to journal
Immediate online access to all issues from 2019. Subscription will auto renew annually.
US$ 119
Tax calculation will be finalised during checkout.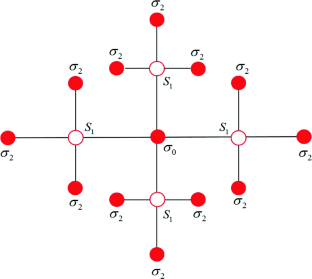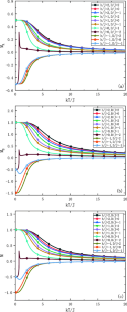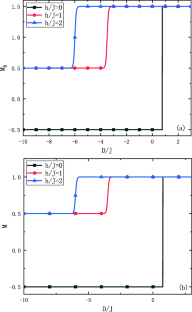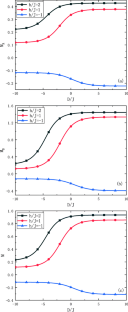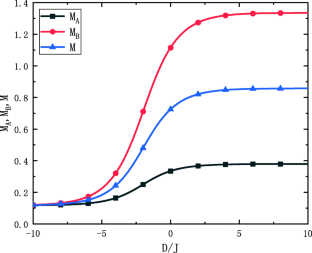 Funding
This work is supported by the National Natural Science Foundation of China under Grant No. 11675090.
Additional information
Publisher's Note
Springer Nature remains neutral with regard to jurisdictional claims in published maps and institutional affiliations.
About this article
Cite this article
Qin, W., Yin, H., Zhang, P. et al. Mixed Spin-1/2 and Spin-3/2 Blume-Capel Ising Ferromagnetic System in a Longitudinal Magnetic Field. J Supercond Nov Magn (2021). https://doi.org/10.1007/s10948-020-05799-2
Received:

Accepted:

Published:
Keywords
Mixed spin model

Ferromagnetic system

Magnetic field

Recursion relation