Abstract
Especially in orthopedics and implant applications, the bone cements are the main pillar of implants to form permanent bonds with the body. However, the main risk factor for implants is infection and loosening of the implant over time. This situation can seriously compromise patient comfort and even patient life. Therefore, superior mechanical strength, biocompatibility and antimicrobial properties are required for comfortable and healthy use. In this study, antibacterial bone cements synthesized as bone filler for application in orthopedic surgeries. Compositon was conducted by synthesing polymethyl methacrylate in the presence of curcumin, polyhedral oligomeric silsesquioxane (POSS), hydroxyapatite and free radical curable PEG functional quaternary polyethylenimine and were analyzed by using the methods of X-ray diffraction, Fourier Transform Infrared Spectroscopy, dynamic mechanical analysis and scanning electron microscopy. The inhibition zone areas and the surface activity resistances of the bone cement composites were analyzed against the bacteria Escherichia coli (E. coli), Listeria monositogenes (L. monositogenes), Salmonella and Staphylococcus aureus (S. aureus). Biocompatibility analysis was also applied via MTS assay. Analysis results confirm the suitable surface biocidal activity along with high cells viability of curcumin and pegylated quaternary polyethylene based bone cement, indicating its potentials for orthopedic applications.
This is a preview of subscription content, log in to check access.
Access options
Buy single article
Instant access to the full article PDF.
US$ 39.95
Price includes VAT for USA
Subscribe to journal
Immediate online access to all issues from 2019. Subscription will auto renew annually.
US$ 99
This is the net price. Taxes to be calculated in checkout.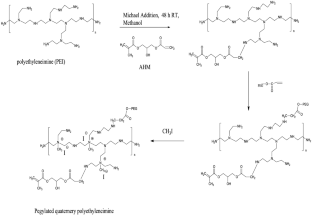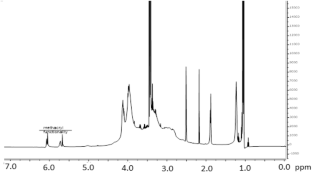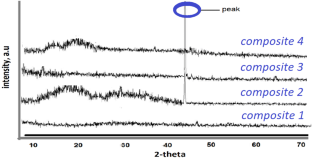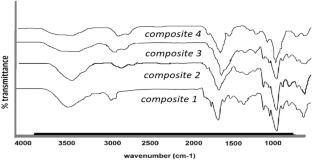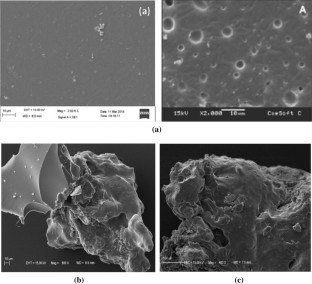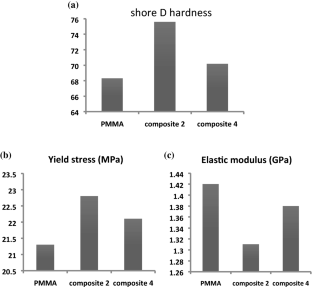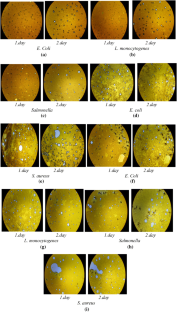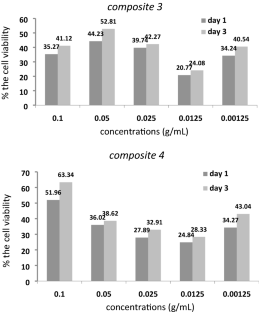 References
1.

Chen L, Tang Y, Zhao K, Zha X, Liu J, Bai H, Wu Z (2019) Colloids Surf B 183:110448

2.

Li Q, Liu Z, Chen W, Yuan B, Liu X, Chen W (2019) Cement Concr Compos 104:103357

3.

Ayatollahi MR, Mirmohammadi SA, Shirazi HA (2018) Arch Civil Mech Eng 18:50–59

4.

Zima A, Czechowska J, Siek D, Slosarczyk A (2017) Ceram Int 43:16196–16203

5.

Nahid Siddiqui M, Hamid Redhwi H, Vakalopoulou E, Tsagkalias I, Ioannidou MD, Achilias DS (2015) Eur Polymer J 72:256–269

6.

Chauhan NPS, Kumari Jangid N, Juneja P (2016) Encycl Biomed Polym Polym Biomater. https://doi.org/10.1081/E-EBPP-120049908

7.

Moghadamtousi SZ, AbdulKadir H, Hassandarvish P, Tajik H, Abubakar S, Zandi KA (2014) Biomed Res Int. https://doi.org/10.1155/2014/186864

8.

Hewlings SJ, Kalman DS (2017) Foods 6:92. https://doi.org/10.3390/foods6100092

9.

Dhivya R, Ranjani J, Rajendhran J, Mayandi J, Annaraj J (2018) Mater Sci Eng C 82:182–189

10.

Paz E, Ballesteros Y, Abenojar J, del Real JC, Dunne NJ (2019) Materials 12:3146

11.

Wang C, Yu B, Fana Y, Ormsby RW, McCarthy HO, Dunne N, Li X (2019) Mater Sci Eng C 103:109823

12.

Widmer AF (2001) Clin Infect Dis 33(2):94–106

13.

Oliveira IR, Barbosa AM, Grancianinov KJS, Origo FD, Dos Santos KW, Leite PMSCM, Raniero LJ, Pandolfelli VC (2020) Ceram Int 46:14241–14251

14.

Reis de Vasconcellos LM, Campores KL, Marinzeck de Alcântara Abdala J, Vieira MN, De Oliveira IR (2020) J Mater Sci 31:10

15.

Cousineau N, Mcdowell I, Hotz S, Hébert P (2015) Med Care 41:110–118. https://doi.org/10.1097/01.MLR.0000039832.32412.7D

16.

Nishio W, Denyer SP, Evans SL (2013) J Mech Behav Biomed Mater 32:76–88. https://doi.org/10.1016/j.jmbbm.2013.12.010

17.

Chen L, Tang Y, Zhao K, Liu J, Bai H, Wu Z (2020) Colloids Surf B 189:11084

18.

Phakatkar AH, Shirdar MR, Qi M, Taheri MM, Narayanan S, Foroozan T, Sharifi-Asl S, Huang Z, Agrawal M, Lu YP, Shahbazian-Yassar R, Shokuhfar T (2020) Mater Sci Eng C 109:110497

19.

Slane J, Vivanco J, Rose W, Ploeg HL, Squire M (2015) Mater Sci Eng C 48:188–196. https://doi.org/10.1016/j.msec.2014.11.068

20.

Bertazzoni Minelli E, Della Bora T, Benini A (2011) Anaerobe 17:380–383. https://doi.org/10.1016/j.anaerobe.2011.03.013

21.

Tavakoli M, Eil Bakhtiari SS, Karbasi S (2020) İnt J Biol Macromol 149:783–793

22.

Dunne NJ, Hıll J, Mcafee P, Kırkpatrıck R, Patrıck S, Tunney M (2008) Proc Inst Mech Eng 222(3):355–365

23.

Kühn KD (2014) Springer 291 p.

24.

Sohrabnezhad Sh, Rassa M, Mohammadi Dahanesari E (2016) J Photochem Photobiol B 163:150–155

25.

Baysal G, Çelik BY (2018) J Environ Sci Health. https://doi.org/10.1080/03601234.2018.1530546

26.

Zhao F, Wan C, Bao X, Kandasubramanian B (2009) J Colloid Interface Sci 333:164–170

27.

Baysal G, Doğan F (2020) J Biomater Sci Polym. https://doi.org/10.1080/09205063.2020.1743947

28.

Ayfer B, Dizman B, Elasri MO, Mathias LJ, Avci D (2005) Des Monomers Polym 8(5):437–451

29.

Tanga GP, Zenga JM, Gaoa SJ, Maa YX, Shia L, Li Y, Toob HP, Wang S (2003) Biomaterials 24:2351–2362

30.

Carniato F, Fina A, Tabuani D, Boccaleri E (2008) Nanotechnology 19:475701

31.

Philip P, Tomlal Jose E, Jacob K, Chacko KC, Philip PC (2019) Polym Testing 74:257–265

32.

Silva NM, Fonsecaa JM, Feldhaus HK, Soares LS, Valencia GA, Maduro de Campos CE, DiLuccio M, Monteiro AR (2019) Food Hydrocolloids 97:105217

33.

Kang T, Hua X, Liang P, Rao M, Wang Q, Quan C, Zhang C, Jiang Q (2016) Compos Sci Technol 123:232–240

34.

Pan Y, Liu F, Xu D, Jiang X, Yu H, Zhu M (2013) Mater Int 23(1):89–93

35.

Radha G, Balakumar S, Venkatesan B, Vellaichamy E (2017) Mater Sci Eng C 7:164–172

36.

Ravindar Reddy M, Subrahmanyam AR, Maheshwar Reddy M, Siva Kumarc J, Kamalaker V, Jaipal Reddy M (2016) Mater Today 3:3713–3718

37.

Radha G, Balakumar S, Venkatesan B, Vellaichamy E (2017) Mater Sci Eng C 75:221–228

38.

Yaman N, Ozdogan E, Seventekin N, Ayhan H (2009) Appl Surf Sci 255:6764–6770

39.

Bong Kim S, Kim YJ, Yoon TL, Park SA, Cho IH, Kim EJ, Kima IA, Shin JW (2004) Biomaterials 25:5715–5723

40.

Spasojevic P, Zrilic M, Panic V, Stamenkovic D, Seslija S, Velickovic S (2015) Int J Polym Sci. https://doi.org/10.1155/2015/561012

41.

Feng P, Kong Y, Yu L, Li Y, Gao C, Peng S, Pan H, Zhao Z, Shuai C (2019) Appl Mater Today 17:216–226

42.

Shuai C, Yu L, Fenga P, Gao C, Peng S (2020) Colloids Surf B 193:111083

43.

Panawala L (2017) Epedıaa 3:1–13

44.

Sağlam D, Şeker E (2016) Kocatepe Vet J 9(2):105–113

45.

Pulingam T, Thong KL, Ali MdE, Appaturi JN, Dinshaw IJ, Ong ZY, Leo BF (2019) Colloids Surf B 181:6–15

46.

Marinescu C, Sofronia A, Anghel EM, Baies R, Constantin D, Seciu AM, Gingu O, Tanasescu S (2019) Arab J Chemy 12:857–867
Acknowledgements
This study was carried out with the support of Istanbul Aydin University Scientific Research Project. Project number: 27/06/2018-10
Additional information
Publisher's Note
Springer Nature remains neutral with regard to jurisdictional claims in published maps and institutional affiliations.
About this article
Cite this article
Eren, T., Baysal, G. & Doğan, F. Biocidal Activity of Bone Cements Containing Curcumin and Pegylated Quaternary Polyethylenimine. J Polym Environ (2020). https://doi.org/10.1007/s10924-020-01787-8
Keywords
The biocidal activity

The antibacterial properties

Bone cement

Biocompatibility analysis

Curcumin

Biopolimers