Abstract
Recent developments in self-interference cancellation (SIC) techniques have made in-band full-duplex (IBFD) transmission systems possible. IBFD technology can enhance, or theoretically speaking double, spectrum utilization by allowing simultaneous transmission and reception using the same radio-frequency channel. Integrating the IBFD technology in cognitive radio (CR) systems can further enhance spectrum utilization and provide huge spectrum opportunities for efficient deployment of next-generation multi-hop wireless systems. Routing protocols for typical CR networks (CRNs) assume that CR users are equipped with half-duplex receivers. Limited number of protocols have been designed for FD-based CRNs. However, these protocols do not account for security threats in wireless environment, which could significantly affect system performance. In this paper, we develop a security-aware intelligent routing scheme that aims at mitigating the effects of jamming attacks on IBFD CRNs. This scheme considers the unique characteristics of the CRN environment while being IBFD-aware. Specifically, it considers the primary user's channel-availability time, channel quality and jamming strategy. For a source-destination pair, our protocol collects a set of loop-free paths. Then, it attempts to assign channels for the hops along each path with the goal of achieving the highest Probability of Success (PoS) of each path. The per-hop channel selection for each path is derived as an optimization problem, for which sub-optimal solutions are found using a polynomial-time approximate method. Based on the computed channel assignment and PoS over each path, the path with the highest PoS between the source and destination is selected. Simulation results show that our secure-aware IBFD-based routing can significantly mitigate the jamming effects on CRN performance by improving the packet-delivery ratio, and consequently network throughput compared with existing FD-based routing protocols.
Access options
Buy single article
Instant access to the full article PDF.
US$ 39.95
Tax calculation will be finalised during checkout.
Subscribe to journal
Immediate online access to all issues from 2019. Subscription will auto renew annually.
US$ 79
Tax calculation will be finalised during checkout.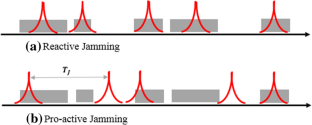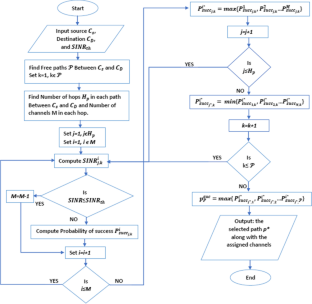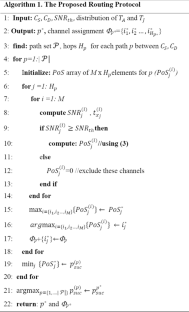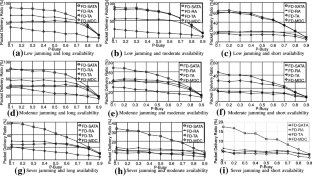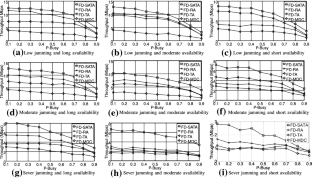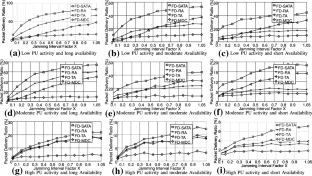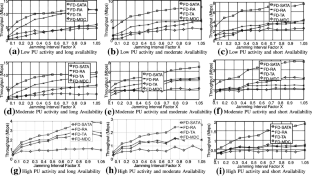 References
1.

Hashemi, S.Y., Aliee, F.: Fuzzy, dynamic and trust based routing protocol for IoT. J. Netw. Syst. Manag. 28, 1248–1278 (2020)

2.

Hindia, M., Qamar, F., Ojukwu, H., et al.: On platform to enable the cognitive radio over 5G networks. Wireless Pers. Commun. 113, 1241–1262 (2020)

3.

Al Jawarneh, M., Bellavista, P., Corradi, A.A., et al.: Big spatial data management for the internet of things: a survey. J. Netw. Syst. Manag. 28, 990–1035 (2020)

4.

Damljanovic, Z.: Mobility management strategies in heterogeneous cognitive radio networks. J. Netw. Syst. Manag. 18, 4–22 (2010)

5.

Halloush, R., Liu, H.: Modeling and performance evaluation of jamming-tolerant wireless systems. J. Ambient Intell. Hum. Comput. 1, 1–15 (2018)

6.

Zhou, W., Villemaud, G., Risset, T.: Full duplex prototype of OFDM on GNU Radio and USRPs. IEEE Radio Wirel. Symp. 16, 217–219 (2014)

7.

Duarte, M., et al.: Design and characterization of a full-duplex multiantenna system for WiFi networks. IEEE Trans. Veh. Technol. 63(3), 1160–1177 (2014)

8.

Mahmood, N., Sarret, M., Berardinelli, G., Mogensen, P.: Full duplex communications in 5G small cells. In: 13th International Wireless Communications and Mobile Computing Conference (IWCMC). Valencia, pp. 1665–1670 (2017)

9.

Zhang, Z., Chai, X., Long, K., Vasilakos, A., Hanzo, L.: Full duplex techniques for 5G networks: self-interference cancellation, protocol design, and relay selection. IEEE Commun. Mag. 53(5), 128–137 (2015)

10.

Hanawal, M., Nguyen, D., Krunz, M.: Cognitive networks with in-band full-duplex radios: jamming attacks and countermeasures. IEEE Trans. Cogn. Commun. Netw. 6(1), 296–309 (2020)

11.

Kim, H., Nguyen, V., Shin, O.: An efficient beamforming design for multipair full-duplex relaying systems. ICT Express 3(1), 9–13 (2017)

12.

Afifi, W., Krunz, M.: Adaptive transmission-reception-sensing strategy for cognitive radios with full-duplex capabilities. In: 2014 IEEE international symposium on dynamic spectrum access networks (DYSPAN) pp. 149–160 (2014)

13.

Lu, Z., Wang, W., Wang, C.: Modeling, evaluation and detection of jamming attacks in time-critical wireless applications. IEEE Trans. Mob. Comput. 13(8), 1746–1759 (2014)

14.

Xu, W., Trappe, W., Zhang, Y., Wood, T.: The Feasibility of Launching and Detecting Jamming Attacks in Wireless Networks, pp. 46–57. ACM MobiHoc, Urbana-Champaign (2005)

15.

Yun, L., et al.: Cognitive radio routing algorithm based on the smallest transmission delay. In: Proceedings of ICFCC, pp. 306–310 (2010)

16.

Awad, M.K., Ahmed, M.H.H., Almutairi, A.F., et al.: Machine learning-based multipath routing for software defined networks. J. Netw. Syst. Manag. 29(18), 1 (2021)

17.

Wang, W., Bhattacharjee, S., Chatterjee, M., Kwiat, K.: Collaborative jamming and collaborative defense in cognitive radio networks. Pervas. Mob. Comput. 9(4), 572–587 (2013)

18.

Derbas, R.: Routing Algorithm for Mutli-hop IoT Cognitive Radio Networks under Proactive Jamming Attacks, [Master Thesis, Yarmouk University, Irbid, Jordan]. Arabic Digital Library-Yarmouk University Publishing, Aug. (2018)

19.

El Khatib, R.: A Routing Scheme for Full-Duplex Based Cognitive Radio Networks [Master Thesis, Yarmouk University, Irbid, Jordan]. Arabic Digital Library-Yarmouk University Publishing, March (2016)

20.

Abdul Salam, A., et al.: Adaptive threshold and optimal frame duration for multi-taper spectrum sensing in cognitive radio. ICT Express 5(1), 31–36 (2019)

21.

Baruffa, G., Femminella, M., Pergolesi, M., Reali, G.: Comparison of MongoDB and Cassandra databases for spectrum monitoring As-a-Service. IEEE Trans. Netw. Serv. Manage. 17(1), 346–360 (2020)

22.

Rajendran, S., et al.: Electrosense: open and big spectrum data. IEEE Commun. Magn. 56(1), 210–217 (2018)

23.

Shu, T., Krunz, M.: Exploiting microscopic spectrum opportunities in cognitive radio networks via coordinated channel access. IEEE Trans. Mob. Comput. 9(11), 1522–1534 (2010)

24.

Quach, T.X., Tran, H., Uhlemann, E., et al.: Power allocation policy and performance analysis of secure and reliable communication in cognitive radio networks. Wirel. Netw. 25, 1477–1489 (2019)

25.

Kryszkiewicz, P., Bogucka, H.: Dynamic determination of spectrum emission masks in the varying cognitive radio environment. In: 2013 IEEE International Conference on Communications (ICC), Budapest, pp. 2733–2737 (2013)

26.

Qawasmeh, R.: Routing Scheme for Full-Duplex based Cognitive Radio Networks with Adaptive Transmission Rate [Master Thesis, Yarmouk University, Irbid, Jordan]. Arabic Digital Library-Yarmouk University Publishing, March (2019)

27.

Khasawneh, H.: Full-Duplex Aware Routing Mechanism for Cognitive Radio Networks Under Dynamically Varying Spectrum-Availability, [Master Thesis, Yarmouk University, Irbid, Jordan]. Arabic Digital Library-Yarmouk University Publishing, Aug. (2019)

28.

Sabharwal, A., Schniter, P., Guo, D., Bliss, D.W., Rangarajan, S., Wichman, R.: In-band full-duplex wireless: challenges and opportunities. IEEE J. Select. Areas Commun. (JSAC) 32, 1637–1652 (2014)

29.

Zhang, Y., Lazos, L., Chen, K., Hu, B., Shivaramaiah, S.: FDMMAC: Combating multi-channel hidden and exposed terminals using a single transceiver, in Proceeding of the IEEE INFOCOM14, (2014)

30.

Kim, J., Alfowzan, M., Krunz, M.: Power-controlled channel access protocol for wireless networks with full-duplex and ofdma capabilities, in Proc. of IEEE SECON'11, (2015)

31.

Amjad, M., Akhtar, F., Rehmani, M.H., Reisslein, M., Umer, T.: Full-Duplex Communication in Cognitive Radio Networks: A Survey. IEEE Commun. Surv. Tutor. 19(4), 2158–2191 (2017)

32.

Gollakota, S., Hassanieh, H., Ransford, B., Katabi, D., Fu, K.: They can hear your heartbeats: Non-invasive security for implanted medical devices. In: Proc. of ACM SIGCOMM11, Toronto, Canada (2011)

33.

Hanawal, M., Nguyen, D., Krunz, M.: Jamming attack on in-band full-duplex communications: Detection and countermeasures. In: IEEE INFOCOM 2016-The 35th Annual IEEE International Conference on Computer Communications, San Francisco CA (2016)

34.

Krayani, A., et.al., Jammer detection in M-QAM-OFDM by learning a Dynamic Bayesian Model for the Cognitive Radio. In: proc. of EUSIPCO Conference, Spain 1–5 ( 2019)
Additional information
Publisher's Note
Springer Nature remains neutral with regard to jurisdictional claims in published maps and institutional affiliations.
About this article
Cite this article
Bany Salameh, H., Khader, Z. & Al Ajlouni, A. Intelligent Secure Networking in In-band Full-duplex Dynamic Access Networks: Spectrum Management and Routing Protocol. J Netw Syst Manage 29, 19 (2021). https://doi.org/10.1007/s10922-021-09588-7
Received:

Revised:

Accepted:

Published:
Keywords
Spectrum management

Secure networking

Intelligent routing

BLP

Dynamic access

Jamming threats

IoT