Abstract
Bio-based epoxy resins are being used due to their green chemistry. They have better properties than petroleum-based epoxy resins. Recently, environment friendly nanomaterials have been used for different industrial applications. Cellulose nanocrystals (CNCs) are among the best naturally occurring materials. Therefore, the surface of cellulose nanocrystals are modified by eugenol-based silane coupling agent (EBSCA). Chemical composition and surface morphologies of CNCs were analyzed and characterized by FTIR, AFM, SEM, TEM and 1H-NMR. The SEM and AFM results confirmed eugenol-based silane coupling agent was successfully grafted on cellulose nanocrystals. Modified CNCs demonstrated an excellent tensile strength (2190 MPa) and modulus (16.00 MPa), as well as storage modulus (1622 MPa) exhibited by 1wt% modified cellulose nanocrystals composites. Additionally, modified CNCs displayed hydrophobic behavior (CA = 102 ± 2°). The corresponding modified CNCs have significant applications in combination of high stiffness and strength to the epoxy resins. This study lays a foundation towards full bio-based, environment friendly polymers fabrication and consumptions most desirable in adhesive and mechanical industrial fields.
Access options
Buy single article
Instant access to the full article PDF.
US$ 39.95
Tax calculation will be finalised during checkout.
Subscribe to journal
Immediate online access to all issues from 2019. Subscription will auto renew annually.
US$ 79
Tax calculation will be finalised during checkout.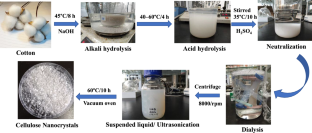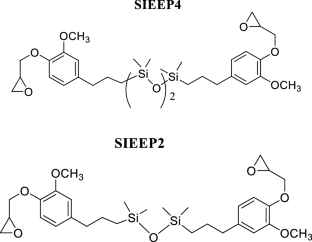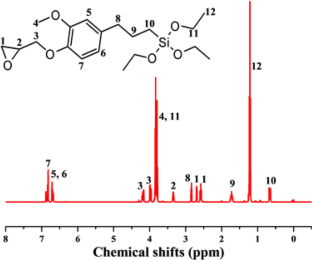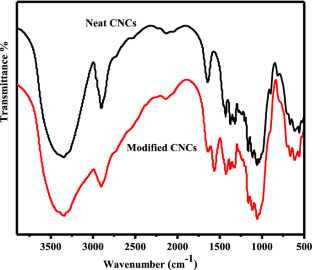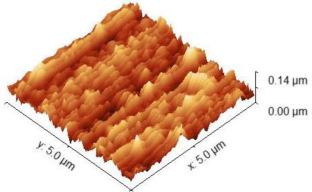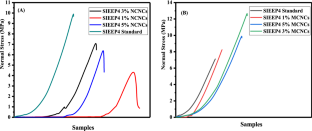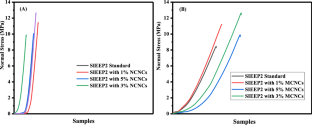 Acknowledgements
This research was funded by the State Key Laboratory of Chemical Engineering, Zhejiang University 310027 Hangzhou, China.
Funding
This research work is not funded by any agency.
Ethics declarations
Conflict of interest
We have no conflict of interest.
Additional information
Publisher's note
Springer Nature remains neutral with regard to jurisdictional claims in published maps and institutional affiliations.
About this article
Cite this article
Aziz, T., Zheng, J., Jamil, M.I. et al. Enhancement in Adhesive and Thermal Properties of Bio‐based Epoxy Resin by Using Eugenol Grafted Cellulose Nanocrystals. J Inorg Organomet Polym (2021). https://doi.org/10.1007/s10904-021-01942-1
Received:

Accepted:

Published:
Keywords
Adhesive

Cellulose nanocrystals

Coupling agent

EBSCA: Epoxy resin