A 3D 3d-4f Heterometallic Coordination Polymer: Synthesis, Crystal Structure and Properties
Abstract
A three-dimensional heterometallic coordination polymer formulated as Sm2Zn2(BIPA)5(H2O)2 (1) (H2BIPA = 5-bromoisophthalic acid) was synthesized by hydrothermal reaction of H2BIPA with Sm2O3 and Zn(NO3)2. Complex 1 shows an 8-connected (36.418.53.6) topological network. The thermal analysis of complex 1 has been measured and discussed. Additionally, the photoluminescent property of complex 1 was investigated.
Graphical Abstract
An intriguing feature of complex 1 is a 3D eight-connected framework of 3
6
.4
18
.5
3
.6 topology.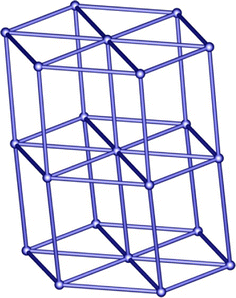 Key Words
X-ray diffraction 
Carboxylate ligand 
Heterometallic coordination polymer 
Photoluminescent property 
Notes
Acknowledgments
This work was supported by the National Natural Science Foundation of China (20731004) and the Natural Science Foundation of the Education Committee of Anhui Province, China (KJ2008B004).
Copyright information
© Springer Science+Business Media, LLC 2008