Abstract
We report a case of urinary schistosomiasis in an adolescent refugee from Gambia (arrived to Italy illegally), who was brought to the Emergency Department of our hospital. The patient complained of gross hematuria and, in the absence of clinical evidence of bacterial urinary infection, was admitted to the pediatric ward, considering his provenience and social setting. An appropriate collection and microscopic analysis of urine samples led to the detection of bilharzia. Much attention should be paid to this emerging disease in Europe by physicians in order to recognize and treat it timely, which could prevent future and higher costs for public health systems and could reduce the potential risk of environmental spreading. In fact, there are some areas in Italy where the parasite can find its intermediate host to complete its lifecycle.
This is a preview of subscription content, log in to check access.
Access options
Buy single article
Instant access to the full article PDF.
US$ 39.95
Tax calculation will be finalised during checkout.
Subscribe to journal
Immediate online access to all issues from 2019. Subscription will auto renew annually.
US$ 99
Tax calculation will be finalised during checkout.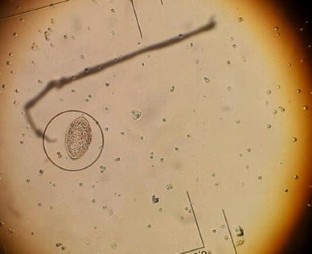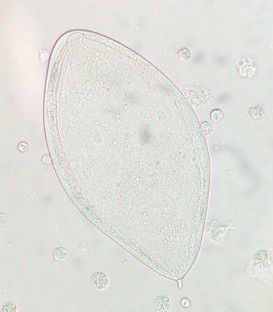 References
1.

Chitsulo L, Loverde P, Engels D. Schistosomiasis. Nat Rev Microbiol. 2004;2:12–3.

2.

Colley DG, Bustinduy AL, Secor WE, King CH. Human schistosomiasis. Lancet. 2014;383:2253–64.

3.

Burke ML, Jones MK, Gobert GN, Li YS, Ellis MK, McManus DP. Immunopathogenesis of human schistosomiasis. Parasite Immunol. 2009;31:163–76.

4.

Ross AG, Vickers D, Olds GR, Shah SM, McManus DP. Katayama syndrome. Lancet Infect Dis. 2007;7:218–24.

5.

Gryseels B. Schistosomiasis. Infect Dis Clin North Am. 2012;26(2):383–97.

6.

Bierman WFW, Wetsteyn JCFM, van Gool T. Presentation and diagnosis of imported schistosomiasis: relevance of eosinophilia, microscopy for ova and serology. J Travel Med. 2005;12:9–13.

7.

Grobusch MP, Muhlberger N, Jelinek T, Bisoffi Z, Corachan M, Harms G, Matteelli A, Fry G, Hatz C, Gjorup I, Schmid ML, Knobloch J, Puente S, Bronner U, Kapaun A, Clerinx J, Nielsen LN, Fleischer K, Beran J, de Cunha S, Schulze M, Myrvang B, Hellgren U. Imported schistosomiasis in Europe: sentinel Surveillance Data from TropNetEurop. J Travel Med. 2003;10:164–9.

8.

Ceccarelli G, d'Ettorre G, Riccardo F, Ceccarelli C, Chiaretti M, Picciarella A, Pacifici LE, Vullo V. Urinary schistosomiasis in asylum seekers in Italy: an emergency currently undervaluated. J Immigr Minor Health. 2013;15:846–50.

9.

Brunet J, Pfaff AW, Hansmann Y, Gregorowicz G, Pesson B, Abou-Bacar A, Candolfi E. An unusual case of hematuria in a French family returning from Corsica. Int J Infect Dis. 2015;31:59–60.

10.

Qazi A, Stahlschmidt J, Subramaniam R. Urinary schistosomiasis in children in the United Kingdom. J Pediatr Urol. 2012;8:438–41.
Author contribution
Conceived and drafted the paper: DP; Contributed to clinical management and diagnosis work-up: DP, LC; Contributed to laboratory analysis: GP, AG, MB; Provided intellectual contribution: PB, SS, DP.
About this article
Cite this article
Poddighe, D., Castelli, L., Pulcrano, G. et al. Urinary Schistosomiasis in an Adolescent Refugee from Africa: An Uncommon Cause of Hematuria and an Emerging Infectious Disease in Europe. J Immigrant Minority Health 18, 1237–1240 (2016). https://doi.org/10.1007/s10903-015-0272-3
Keywords
Hematuria

Urinary schistosomiasis

Imported disease