Abstract
This paper investigates the perception of security risk and causes of crimes in gated and non-gated communities in Lahore, Pakistan. Due to increasing rate of crimes in the city, the trend and demand of gated communities are rising. People living in non-gated communities have installed barriers and gates in through streets to prevent crimes. The data was collected by conducting face to face interviews with the residents of a gated and non-gated community in Lahore, concerned officials of police stations and Lahore Development Authority using structured questionnaires. Results of data analysis revealed that the residents with high-income experience fewer crimes than the residents with low/middle income, since they are more vulnerable to crimes. The perception of insecurity among the residents is directly proportional to the frequency of crimes in that community. Moreover, residents of gated community are more satisfied with the safety and security measures. Several through streets in each block of non-gated community are facilitating crimes. This shows that the layout plan of residential community also plays an important role in facilitating/reducing the crime. The number of reported crimes in the non-gated community is 25 times higher than the reported crimes in the gated community. Un-registered tenants are also found to be indulged in criminal activities in such communities. Recommendations are made to transform both types of communities and plan future neighbourhoods as more safer places for living.
Access options
Buy single article
Instant access to the full article PDF.
US$ 39.95
Tax calculation will be finalised during checkout.
Subscribe to journal
Immediate online access to all issues from 2019. Subscription will auto renew annually.
US$ 79
Tax calculation will be finalised during checkout.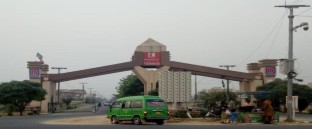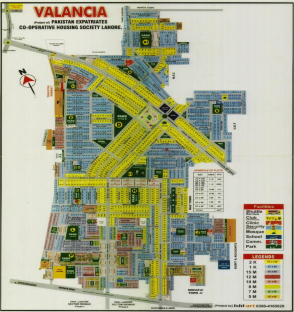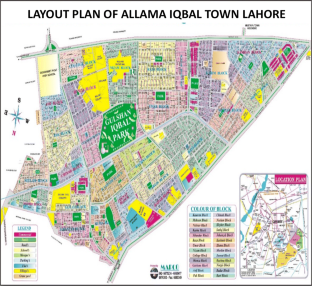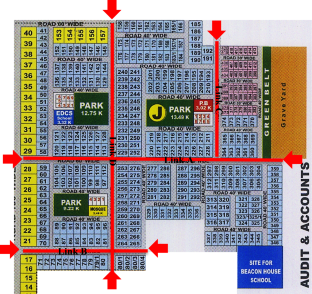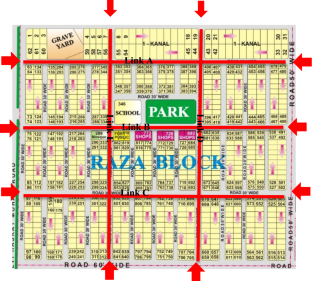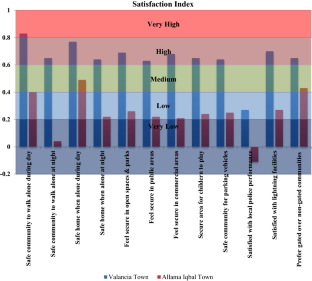 References
Banerji, D. H., & Ekka, A. A. C. (2016). Designing safer cities: Review of environmental crime prevention strategies. GSTF Journal of Engineering Technology, 3, 25–32.

Bently, I., Alcock, A., Murrain, P., McGlynn, S., & Smith, G. (1985). Responsive environments: A manual for designers. Oxford: Architectural Press, Elsevier Ltd.

Bint-e-Waheed, H. (2018). Perception of security risk in gated and non-gated communities in Lahore (M.Sc. CRP Dissertation, Dept. of City & Regional Planning, University of Engineering & Technology, Lahore, Pakistan).

Blakely, E. J., & Snyder, M. G. (1999). Fortress America: Gated communities in the United States (p. 4). Washington, DC: Brooking Institution Press.

Caldeira, T. P. R. (2000). City of walls: Crime, segregation and citizenship in Sao Paulo. Loss Angeles: University of California Press.

Davies, L., & McAllister, H. (2004). Safer places: The planning system and crime prevention. London: Office of the Deputy Prime Minister, ISBN 0 7277 3261 7.

Davis, M. (1990). City of Quartz: Excavating the future in Los Angeles. London: Verso.

Falzon, M. A. (2004). Paragons of lifestyle: Gated communities and the politics of space in Bombay. City & Society, 16, 145–167.

Grant, J. (2005). Planning responses to gated communities in Canada. Housing Studies, 20, 273–285.

Grant, J. L. (2007). Two sides of a coin? New urbanism and gated communities. Housing Policy Debate, 18, 481–501.

Grant, J., & Mittelsteadt, L. (2004). Types of gated communities. Environment and Planning B: Planning and Design, 31, 913–930.

Hillier, P. B., & Sahbaz, O. (2008). An evidence based approach to crime and urban design. Or, can we have vitality, sustainability and security all at once? London: Bartlett School of Graduate Studies, University College London.

Jacobs, J. (1961). The death and life of the great American cities. New York: Random House.

Kim, S. K. (2006). The gated community: Resident's crime experience and perception of safety behind gated and fences in the urban area. College Station, TX: A&M University.

Landman, K., & Schönteich, M. (2002). Urban fortresses. African Security Review, 11(4), 71–85.

Leisch, H. (2002). Gated communities in Indonesia. Cities, 19, 341–350.

Low, S. (2001). The edge and the center: Gated communities and the discourse of urban fear. American Anthropologist, 103, 45–58.

Low, S. (2003). Behind the gates: Life, security and the pursuit of happiness in fortress America. New York and London: Routledge.

Macionis, J. J., & Parrillo, V. N. (2004). Cities and urban life (3rd ed.). Upper Saddle River, NJ: Pearson Education Inc.

Marzbali, M. H., Abdullah, A., Ignatius, I., & Tilaki, M. J. M. (2016). Examining the effects of crime prevention through environmental design (CPTED) on Residential Burglary. International Journal of Law, Crime and Justice, 46, 86–102.

McLeod, S. A. (2018). Maslow's hierarchy of needs. Reterived June 30, 2018 from www.simplypsychology.org/maslow.html.

Miao, P. (2003). Deserted streets in a jammed town: The gated community in Chinese and its solution. Journal of Urban Design, 8, 45–66.

Nadeem, O., Hameed, R., Zaidi, S. S., Haydar, S., Haider, H., & Tabassum, H. (2013). Residents' perception and analysis of the contemporary neighbourhood design practices in Lahore, Pakistan. Pakistan Journal of Engineering and Applied Sciences, 12, 143–158.

Newman, O. (1973). Defensible space: Crime prevention through urban design. New York: MacMillan.

Odrowaz-Coates, A. (2015). A gated community as a 'soft' and gendered total institution. International Sociology, 30, 233–249.

Rahman, A., & Anis, B. (2009). Dynamics of gated communities, their impact and challenges for sustainable development: A case study of Lahore, Pakistan. International Journal of Architectural Research, 3, 57–70.

Rosen, G., & Grant, J. (2011). Reproducing difference: Gated communities in Canada and Israel. International Journal of Urban and Regional Research, 35, 778–793.

Sakip, S. R. M., Johari, N., & Salleh, M. N. M. (2012a). Fear of crime in gated and non-gated residential areas. Procedia Social and Behavioral Sciences, 35, 63–69.

Sakip, S. R. M., Johari, N., & Salleh, M. N. M. (2012b). Sense of community in gated and non-gated neighbourhoods. Procedia Social and Behavioral Sciences, 50, 818–826.

Sakip, S. R. M., Johari, N., & Salleh, M. N. M. (2013). Perception of safety in gated and non-gated neighborhoods. Procedia Social and Behavioral Sciences, 85, 383–391.

Shu, C. F. (2009). Spatial configuration of residential area and vulnerability of burglary case studies from UK and Taiwan. In Proceedings of the 7th international space syntax symposium. Stockholm: KTH.

Tanulku, B. (2018). The formation and perception of safety, danger and insecurity inside gated communities: Two cases from Istanbul, Turkey. Journal of Housing and the Built Environment, 33, 151–173.

Tariq, F., Salman, M., Hasan, J., Zafar, Z., Malik, S., Gul, A., et al. (2018). Developing countries perspective on housing affordability: Recommendations for Pakistan. Technical Journal, University of Engineering and Technology (UET) Taxila, Pakistan, 23, 1–10.

Yeh, S. H. K. (1972). Homes for the people: A study of tenants' views on public housing in Singapore. Singapore: Economic Research Centre, University of Singapore.

Zhang, S., & Zheng, G. (2019). Gating or de-gating? The rise of the gated village in Beijing. Habitat International, 85, 1–13.
Acknowledgements
We acknowledge invaluable comments and suggestions by the anonymous reviewers on the earlier drafts. These helped making substantial improvements in the paper. We are also thankful to the residents of selected communities and concerned official for participating in this research conducted at the Department of City and Regional Planning, University of Engineering and Technology, Lahore, Pakistan.
Additional information
Publisher's Note
Springer Nature remains neutral with regard to jurisdictional claims in published maps and institutional affiliations.
About this article
Cite this article
Bint-e-Waheed, H., Nadeem, O. Perception of security risk in gated and non-gated communities in Lahore, Pakistan. J Hous and the Built Environ 35, 897–915 (2020). https://doi.org/10.1007/s10901-019-09719-2
Received:

Accepted:

Published:

Issue Date:
Keywords
Security risk

Fear of crime

Gated communities

Non-gated communities

Housing schemes

Lahore