Abstract
The photo-thermal lens technique is based on the measurement of the gradient temperature that is produced in an illuminated sample by laser beam as a result of non-radiative relaxation. The sensitivity of photo-thermal lens is higher than conventional absorption techniques, due to the direct measurement of absorbed energy. However, the main drawback of the photo-thermal lens technique is the inability to measure molecules that release their excess energy of absorption in the form of radiation relaxation. In fluorescence molecules, because their excess energy is released by radiation, the photo-thermal lens is insignificant. In this research, we aim to increase the photo-thermal lens sensitivity of the fluorescence molecules by selecting the appropriate acceptor for the fluorescence molecules as the donor. We investigated the effect of the presence of AuNPs on the photo-thermal lens of di-triazene (DTA) as fluorescence molecules. We observed that AuNPs enhanced the photo-thermal lens of DTA. The quantum yield of DTA was calculated to be 90.45%. The energy transfer from DTA to AuNPs occurs by fluorescence resonance energy transfer (FRET) mechanism. The FRET efficiency was 83.43%. In the presence of AuNPs, the photo-thermal lens of the DTA was amplified by four times more. The calibration curve of DTA is linear in the range of 0.1 to 110 ng/mL. The limited of detection (LOD) value of 0.08 ng/mL is calculated.
Access options
Buy single article
Instant access to the full article PDF.
US$ 39.95
Tax calculation will be finalised during checkout.
Subscribe to journal
Immediate online access to all issues from 2019. Subscription will auto renew annually.
US$ 79
Tax calculation will be finalised during checkout.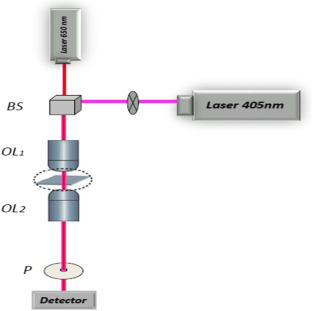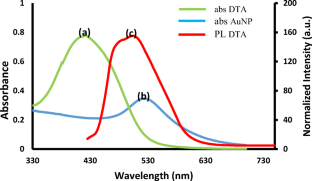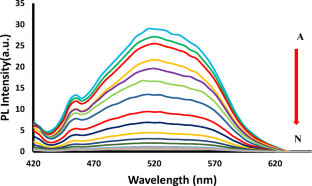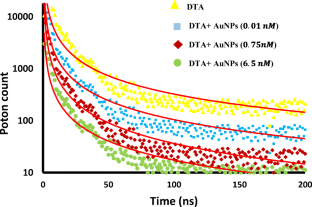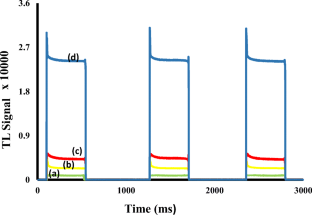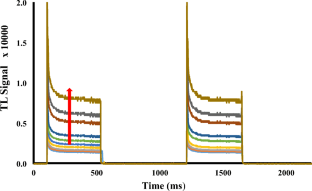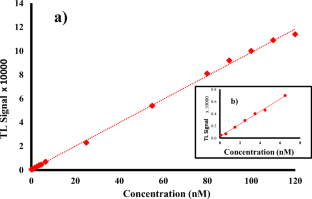 Data Availability
The data that support the findings of this study are available from the corresponding author, upon reasonable request.
Acknowledgments
The authors appreciation from Dr. Mohammad Kazem Rofouei professor of analytical chemistry for the support in preparing the di-triazene.
Ethics declarations
Conflict of Interest
The author(s) declares that they have no competing.
Code Availability
Not applicable.
Additional information
Publisher's Note
Springer Nature remains neutral with regard to jurisdictional claims in published maps and institutional affiliations.
About this article
Cite this article
Shokoufi, N., Vaziri Heshi, S. Enhancmentation of Photo-Thermal Lens of Fluorescence Molecules by Fluorescence Resonance Energy Transfer Mechanism. J Fluoresc 31, 587–593 (2021). https://doi.org/10.1007/s10895-020-02676-y
Received:

Accepted:

Published:

Issue Date:
Keywords
Photo-thermal lens

Fluorescence resonance energy transfer

Fluorescence molecules

AuNPs