Abstract
To meet the demand for high-power-density and long lifespan surpercapacitors (SCs), the Ni–P@Ni HL/CC-1h with a core–shell structure (Ni–P sphere as the core and nanoflake with the Ni and Ni–P heterogeneous layer as shell) was constructed via a facile strategy. The strategy included hydrothermal synthesis of Ni–P spheres with large Ni surface layer on carbon cloth (Ni–P@Ni HL/CC) and subsequent chemical dealloying using HCl as etching solution in order to remove the redundant Ni substances. The morphology, composition, and electrochemical performances of raw Ni–P@Ni HL/CC and the corresponding samples obtained by different dealloying times (0.5, 1, and 2 h) were characterized. Interestingly, the Ni–P@Ni HL/CC-1h presents a unique structure with a nanoflake shell and a porous core, which can provide a large number of exposed active sites, accelerate electrolyte ion diffusion and support ultra-long cycling. Furthermore, the Ni species existing in the outer flake can increase the conductivity and promote the capacitance during the charge–discharge processes. The Ni–P@Ni HL/CC-1h exhibited high specific capacity of 280.8 C g−1 at current density of 1 mA cm−2, high rate retention of 76.2% at 20 mA cm−2. The maximum specific capacity could reach 388.8 C g−1 at 8 mA cm−2, and maintained the 92.6% retention after 3000 cycles. Moreover, the Ni–P@Ni HL/CC-1h//AC all-solid-state asymmetric supercapacitor (ASC) exhibited high specific capacity, 86.0% retention after 10,000 cycles and high energy density of 27.6 Wh kg−1 at power density of 942.8 W kg−1.
Access options
Buy single article
Instant access to the full article PDF.
US$ 39.95
Tax calculation will be finalised during checkout.
Subscribe to journal
Immediate online access to all issues from 2019. Subscription will auto renew annually.
US$ 119
Tax calculation will be finalised during checkout.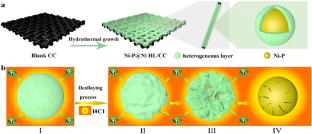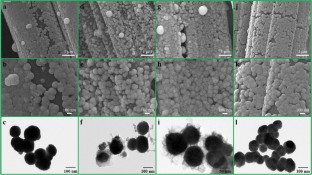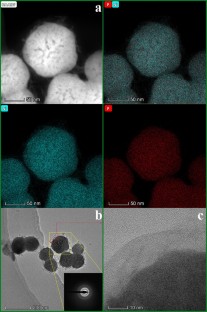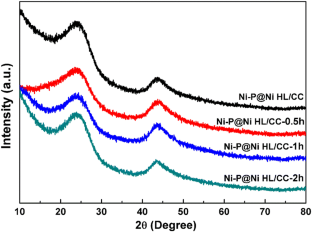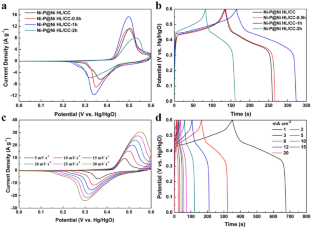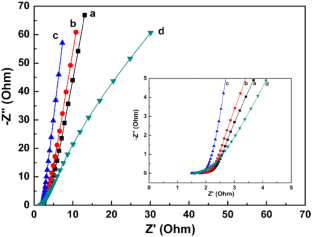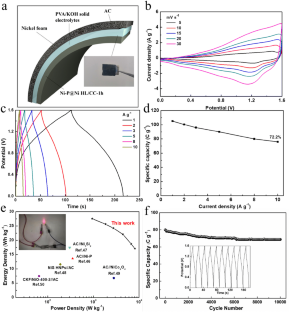 Acknowledgements
This work was supported by the National Natural Science Foundation of China [Grant No. 21776051], the Guangzhou Education Bureau [Grant Nos. 1201541563], Department of Science and Technology of Guangdong Province [Grant Nos. 2017B090917002, 201802020029], the Natural Science Foundation of Guangdong (Grant No. 2018A030313423), Guangdong undergraduate innovation experiment project.
Additional information
Publisher's Note
Springer Nature remains neutral with regard to jurisdictional claims in published maps and institutional affiliations.
Electronic supplementary material
Below is the link to the electronic supplementary material.
About this article
Cite this article
Ling, J., Zou, H., Yang, W. et al. Self-enhanced electrochemical properties of Ni–P nanosphere with heterogeneous Ni and Ni–P nanoflake outer layer anchored on carbon cloth for asymmetric all-solid-state supercapacitors. J Mater Sci: Mater Electron 30, 18088–18100 (2019). https://doi.org/10.1007/s10854-019-02162-7
Received:

Accepted:

Published:

Issue Date: