Abstract
In view of the disadvantages of concentration polarization and trade-off effects in the application of membrane in desalination field, oxide-nano graphene oxide/polyamide (O-NGO/PA) loose intermediate layer and PA ultra-thin dense layer were introduced to fabricate PA/O-NGO/polyphenylene sulfide composite membrane with sandwich structure via multi-step interfacial polymerization (MS-IP) method. The selective permeation mechanism of ultrathin layer produced by different aqueous monomers (PIP and MPD) was studied, the effect of its physicochemical structure on the relief of concentration polarization phenomenon and the breakthrough of trade-off effect was analyzed. The ultra-thin and dense PA layer mainly played the role of interception and shortened the water molecular penetration path. In the retention test of metal salt solution, compared with the rough surface, it was found that the smooth surface was more conducive to the diffusion of intercepted metal ions into the feed solution, thus alleviating the concentration polarization phenomenon.
Graphical abstract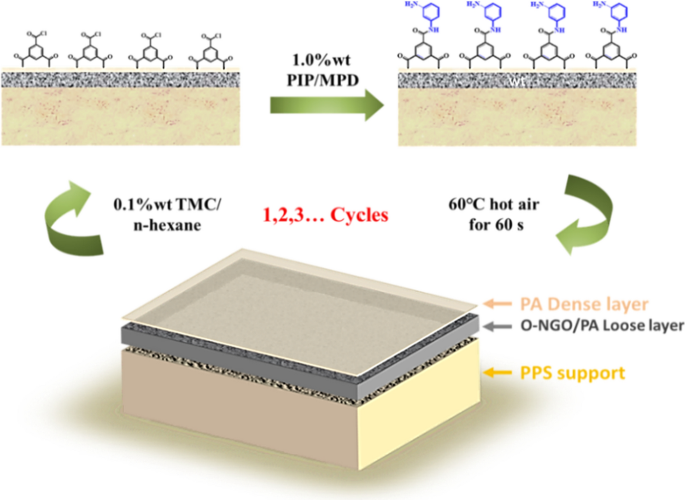 Access options
Buy single article
Instant access to the full article PDF.
US$ 39.95
Tax calculation will be finalised during checkout.
Subscribe to journal
Immediate online access to all issues from 2019. Subscription will auto renew annually.
US$ 119
Tax calculation will be finalised during checkout.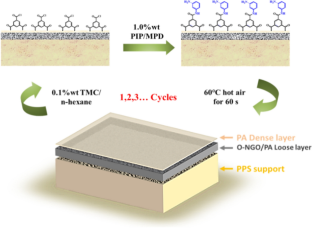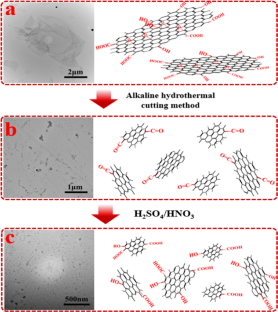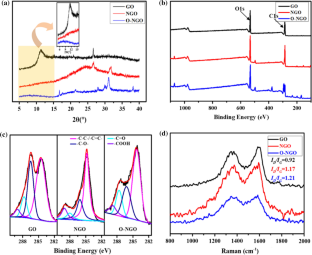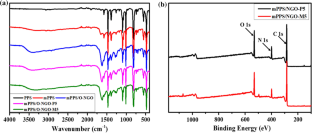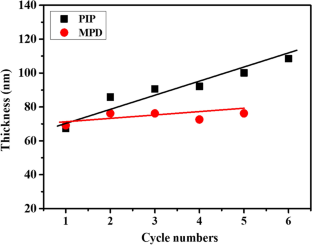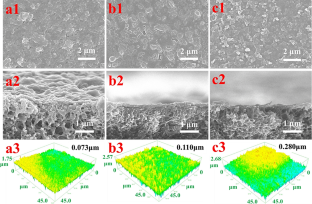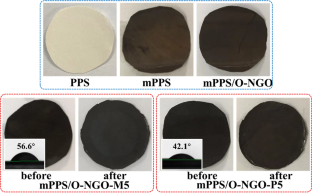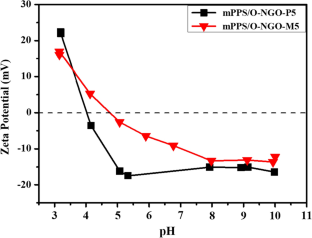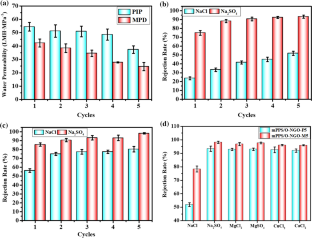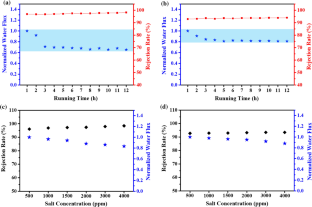 Acknowledgements
The authors thank Prof. Lihua Lyu for her contribution in the process of manuscript writing. The authors are grateful for the financial support from China Petroleum Chemical Co Technology Development Project (218006-8), National Natural Science Foundation of China (no. 21878231 and 21676202) and Science and Technology Plans of Tianjin (No. 18PTSYJC00180).
Ethics declarations
Conflict of interest
The authors declare no conflict of interest.
Additional information
Publisher's Note
Springer Nature remains neutral with regard to jurisdictional claims in published maps and institutional affiliations.
Handling Editor: Pedro Camargo.
Supplementary Information
Below is the link to the electronic supplementary material.
Supplementary file1 (DOCX 6599 kb)
About this article
Cite this article
Gao, Y., Zhou, X., Zhang, M. et al. A PA/O-NGO/PPS sandwich composite membrane prepared via multi-step interfacial polymerization for desalination. J Mater Sci 56, 11736–11748 (2021). https://doi.org/10.1007/s10853-021-06062-2
Received:

Accepted:

Published:

Issue Date: