Abstract
Low-bandgap conjugated polymers with photocurrent response to near-infrared (NIR) wavelength are the basis of optoelectronic technologies such as semitransparent organic photovoltaics (STOPVs), NIR polymer photodetectors (PPDs), ambipolar field-effect transistors (FETs), photoacoustic (PA) imaging and photothermal therapy (PTT). Compared with inorganic-based photodetectors, PPDs, based on low-bandgap conjugated polymers with the chemical structures easy to be tuned, can achieve a wide range of spectral responses. On the other hand, this kind of polymers can enhance the short-circuit current (JSC) in TOPV by extending the absorption spectrum range. In this review, our focus will be on the development of low-bandgap conjugated polymers extending over 1000 nm and the performance of PPDs or OPVs. The perspective article summarizes the design strategy of such polymers, the derivation process of the useful heterocycles, absorption, bandgap, and energy levels. Thereafter, we will draw attention to the challenges and the possible research direction in the future to provide readers with a deeper understanding of the design of NIR polymers.
Graphical abstract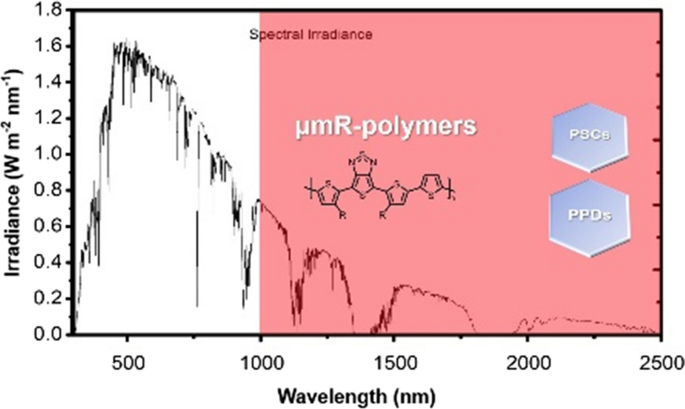 Access options
Buy single article
Instant access to the full article PDF.
US$ 39.95
Tax calculation will be finalised during checkout.
Subscribe to journal
Immediate online access to all issues from 2019. Subscription will auto renew annually.
US$ 119
Tax calculation will be finalised during checkout.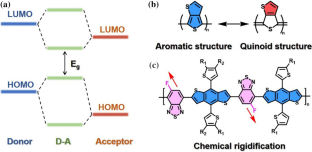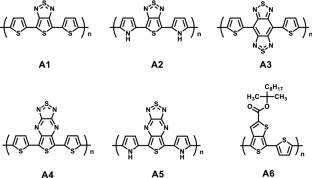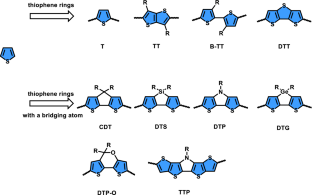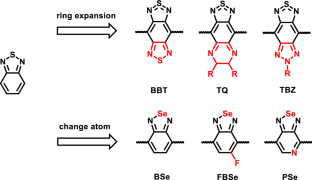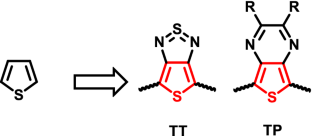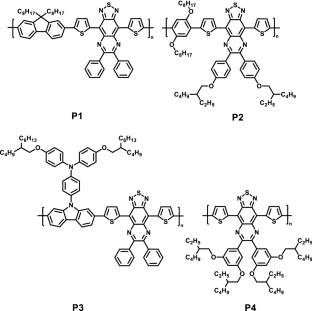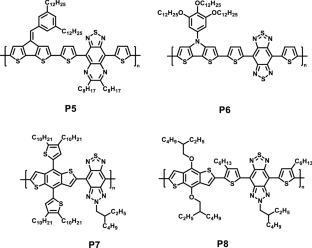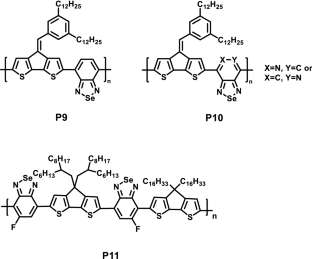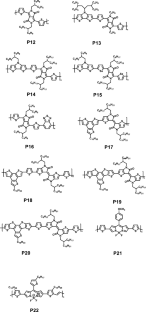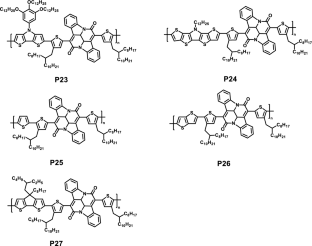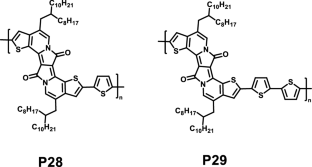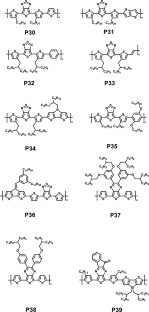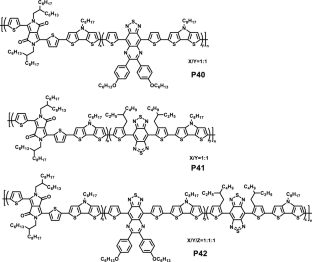 Acknowledgements
This work was financially supported by the National Natural Science Foundation of China (No. 21805097), The Open Project of Key Laboratory of Prevention and Treatment of Cardiovascular and Cerebrovascular Diseases, Ministry of Education (No. XN202009), The Open Project Fund of Key Laboratory of Radioactive and Rare Scattered Minerals, Ministry of Land and Resources (No. RRSM-KF2018-05) and The PhD Start-up Fund of Gannan Medical University (No. QD201907, No. HX202004).
Ethics declarations
Conflicts of interest
There are no conflicts to declare.
Additional information
Publisher's Note
Springer Nature remains neutral with regard to jurisdictional claims in published maps and institutional affiliations.
Handling Editor: Maude Jimenez.
About this article
Cite this article
Huang, X., Lan, N., Chen, W. et al. Low-bandgap conjugated polymers with photocurrent response over 1000 nm. J Mater Sci 56, 8334–8357 (2021). https://doi.org/10.1007/s10853-021-05825-1
Received:

Accepted:

Published:

Issue Date: