Abstract
In order to improve the flame retardancy and smoke suppression of epoxy resin (EP) simultaneously, we synthesized a melamine phenylhypophosphonate named as MABP via a simple one-step method and used it to modify EP materials. As expected, the addition of MABP not only largely improved the flame retardancy but also restrained the smoke release of EP. For details, when the content of MABP was 10 wt%, the EP composite possessed a limiting oxygen index value of 33% and achieved to a UL-94 V-0 rating as well as its PHRR, THR and TSP values decreased by 55.1%, 27.1% and 60% compared with that of neat EP, respectively. In addition, the flame-retardant mechanism was investigated by multiple instruments, and the corresponding results exhibited that the MABP could improve the compactness of char layer in condense phase and exerted fire-inhibition effect in gaseous phase.
Graphic abstract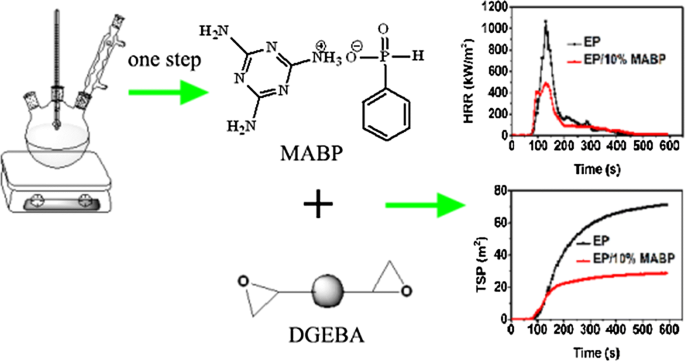 This is a preview of subscription content, log in to check access.
Access options
Buy single article
Instant access to the full article PDF.
US$ 39.95
Price includes VAT for USA
Subscribe to journal
Immediate online access to all issues from 2019. Subscription will auto renew annually.
US$ 199
This is the net price. Taxes to be calculated in checkout.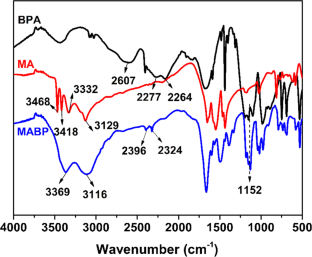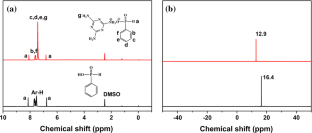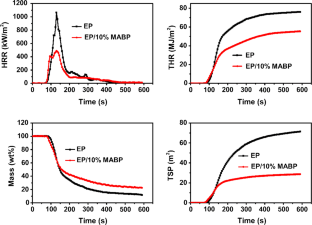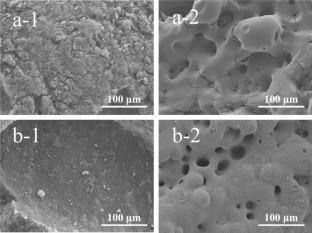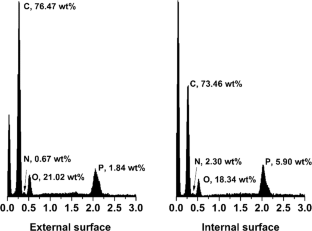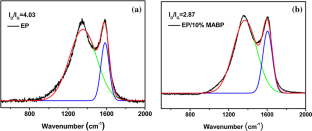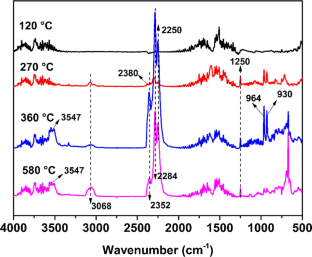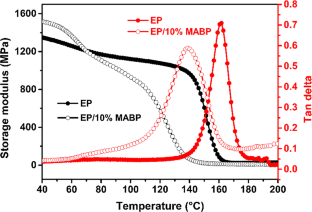 Acknowledgements
This work was supported by Sichuan province Science and Technology Planning project (2018JY0534).
Ethics declarations
Conflict of interest
We confirm that the manuscript has been read and approved by all named authors. We declare that we have no conflict of interest.
Additional information
Publisher's Note
Springer Nature remains neutral with regard to jurisdictional claims in published maps and institutional affiliations.
About this article
Cite this article
Zhu, Z., Lin, P., Wang, H. et al. A facile one-step synthesis of highly efficient melamine salt reactive flame retardant for epoxy resin. J Mater Sci 55, 12836–12847 (2020). https://doi.org/10.1007/s10853-020-04935-6
Received:

Accepted:

Published:

Issue Date: