Abstract
A butterfly species inventory of the Bifeng Valley within the Baishuijiang Natural Reserve in Gansu Province in China was conducted and several aspects of biodiversity were analyzed in a biogeographical context. One hundred and eighty-four species have been encountered belonging to 12 families and 99 genera. According to the total area of the Bifeng Valley of 30 km², an estimated density of six butterfly species per km² can be regarded as particularly high. A transect study in Bifeng Valley, aimed to quantify anthropogenic impact and the influence of remaining natural habitat on the occurrence of butterfly species and individuals. With higher levels of human disturbance and corresponding decreasing amount of natural habitat species numbers and overall butterfly abundance decreased. First suggestions on the inclusion of the rarest species in the area into certain conservation categories are provided. This is intended as a starting point to highlight conservation necessities and deficiencies in areas which are easily ignored as these are only rarely highlighted in an national and even more so in an international context.
Access options
Buy single article
Instant access to the full article PDF.
USD 39.95
Price includes VAT (USA)
Tax calculation will be finalised during checkout.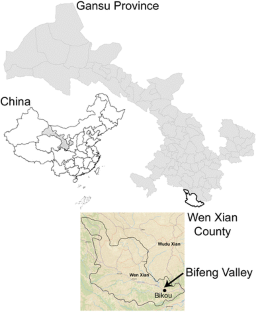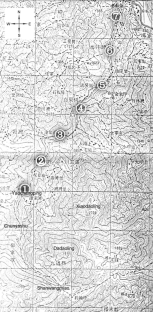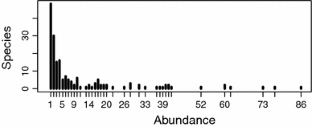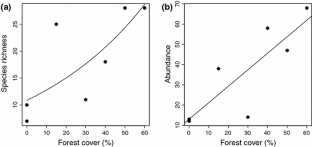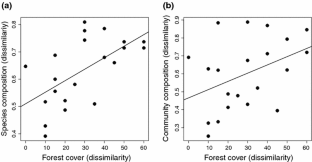 References
Akcakaya RH, Ferson S, Burgman MA, Keith DA, Mace G, Todd C (2000) Making consistent IUCN classifications under uncertainty. Cons Biol 14:1001–1013

Boggs CL, Watt WB, Ehrlich PR (eds) (2003) Butterflies: ecology and evolution taking flight. University of Chicago Press, Chicago

Chen ZN, Zeng Y (2001) The butterfly diversity of different habitat types in Qilian, Qinghai Province. Biodivers Sci 2:109–114

Cheng KW, Zang RG (2004) Advances in species endangerment assessment. Biodivers Sci 12:534–540

Chou I (2000) Monographia rhopalocerorum sinensium. Henan Scientific and Technological Publishing House, Zhengzhou

D'Abrera B (1982) Butterflies of the oriental region, part 1. Hill House, Melbourne

D'Abrera B (1985) Butterflies of the oriental region, part 2. Hill House, Melbourne

D'Abrera B (1986) Butterflies of the oriental region, part 3. Hill House, Melbourne

D'Abrera B (1990) Butterflies of the holarctic region, part 1. Hill House, Melbourne

D'Abrera B (1992) Butterflies of the Holarctic region, part 2. Hill House, Melbourne

D'Abrera B (1993) Butterflies of the Holarctic region, part 3. Hill House, Melbourne

Dennis RLH, Shreeve TG, Van Dyck H (2006) Habitats and resources: the need for a resource-based definition to conserve butterflies. Biodiv Conserv 15:1943–1966

Ding DS (1996) Faunistic structure and vertical distribution of butterflies in Jiangxi Wuyishan mountain nature reserve. Acta Entomologica Sinica 39:393–407

Dover J, Settele J (2009) The influences of landscape structure on butterfly distribution and movement: a review. J Insect Conserv 13:3–27

Ehrlich PR, Dennis DM (1987) Conservation lessens from long-term studies of checkerspot butterflies. Conserv Biol 1:122–131

Ehrlich PR, Hanski I (eds) (2004) On the wings of checkerspots: a model system for population biology. Oxford University Press, Oxford

Field CB, Daily GC, Davis FW, Gaines S, Matson PA, Melack J, Miller NL (1999) Confronting climate change in California ccological impacts on the Golden State, a report of the Union of Concerned Scientists and the Ecological Society of America, Washington DC; http://www.ucsusa.org/assets/documents/global_warming/calclimate.pdf

Hanski IA, Gaggiotti OE (2004) Ecology, genetics, and evolution of metapopulations. Elsevier, Heidelberg

Hanski IA, Gilpin ME (1997) Metapopulation biology. Academic Press, London

Hanski I, Pakkala T, Kuussaari M, Lei GC (1995) Metapopulation persistence of an endangered butterfly in a fragmented landscape. Oikos 72:21–28

Henle K, Kunin WE, Schweiger O, Schmeller DS, Grobelnik V, Matsinos Y, Pantis J, Penev L, Potts SG, Ring I, Similä J, Tzanopoulos J, van den Hove S, Baguette M, Clobert J, Excoffier L, Framstad E, Grodzinska-Jurczak M, Lengyel S, Marty P, Moilanen A, Porcher E, Storch D, Steffan-Dewenter I, Sykes MT, Zobel M, Settele J (2010) Securing the conservation of biodiversity across administrative levels and spatial, temporal, and ecological scales—research needs and approaches of the SCALES project. GAIA 19:187–193

Hovestadt T, Nieminen M (2009) Costs and benefits of dispersal in butterflies. In: Settele J, Shreeve T, Konvicka M, Van Dyck H (eds) Ecology of butterflies in Europe. Cambridge University Press, Cambridge, pp 97–106

Hubbell SP (2001) The unified neutral theory of biodiversity and biogeography. Princeton University Press, Princeton

IUCN (2001) IUCN red list categories and criteria: version 3.1. IUCN species survival commission. IUCN, Gland, Switzerland and Cambridge, UK

IUCN (2003) Guidelines for application of IUCN red list criteria at regional levels: Version 3.0. IUCN Species Survival Commission. IUCN, Gland, Switzerland and Cambridge, UK

Jiang SL, Zhang LJ (2000) Composition and fauna analysis of butterflies in the Ziwu Mountains of east Gansu Province. J Lanzhou Univ (Nat Sci) 36(5):112–117

Krebs CJ (1989) Ecological methodology. Harper and Row Publishers, New York

Kühn E, Feldmann R, Thomas JA, Settele J (2005) Studies on the ecology and conservation of butterflies in Europe, vol. 1: general concepts and case studies. Pensoft, Sofia/Moscow

Lappalainen JH, Koricheva J, Helander ML, Haukioja E (1999) Densities of endophytic fungi and performance of leafminers (Lepidoptera: Eriocraniidae) on birch along a pollution gradient. Environ Pollut 104:99–105

Li SH, Hou J (2004) Study on butterfly fauna in the Simian Mountains in Chongqing Municiplaty. J Southwest Agric Univ 26:405–408

Li S, Wan J, Shao W (1998) Composition of butterfly fauna in Chongqing. J Southwest Agric Univ 20:178–184

Li XS, Zhang YL, Luo YQ, Settele J (2006) Study on life history, life table, habitat and conservation of Byasa impediens (Lepidoptera: Papilionidae). Acta Ecol Sin 10:3184–3197

Li XS, Luo YQ, Zhang YL, Schweiger O, Settele J, Yang QS (2010) On the conservation biology of a Chinese population of the birdwing Troides aeacus (Lepidoptera: Papilionidae). J Insect Conserv 14:257–268

Mace GM (1995) Classification of threatened species and its role in conservation planning. In: Lawton JH, May RM (eds) Extinction rates. Oxford University Press, Oxford, pp 197–213

Maes D, Van Dyck H (2001) Butterfly diversity loss in flanders (north Belgium): Europe's worst case scenario? Biol Conserv 99:263–276

Maes D, Van Dyck H (2005) Habitat quality and biodiversity indicator performances of a threatened butterfly versus a multispecies group for wet heath lands in Belgium. Biol Conserv 123:177–187

Moran PAP (1950) Notes on continuous stochastic phenomena. Biometrika 37:17–33

Mulder C, Aldenberg T, de Zwart D, van Wijnen HJ, Breure AM (2005) Evaluating the impact of pollution on plant—lepidoptera relationships. Environmetrics 16:357–373

New TR, Collins MN (1991) Swallowtail butterflies: an action plan for their conservation. IUCN, Gland

Pfeifer MA, Henle K, Settele J (2007) Populations with explicit borders in space and time: concept, terminology, and estimation of characteristic parameters. Acta Biotheor 55:305–316

Philip S (2004) Estimating local extinction rates over successive time-frames. Biol Conserv 121:281–287

Pollard E (1977) A method for assessing change in the abundance of butterflies. Biol Conserv 12:115–132

Pollard E, Yates TJ (1993) Monitoring butterflies for ecology and conservation: the British butterfly monitoring scheme. Conservation biology series no. 1. Chapman and Hall, London

Reid WV (1992) How many species will there be? In: Whitmore TC, Sayer JA (eds) Tropical deforestation and species extinction. Chapman and Hall, London, pp 55–57

Schweiger O, Settele J, Kudrna O, Klotz S, Kühn I (2008) Climate change can cause spatial mismatch of trophically interacting species. Ecology 89:3472–3479

Schweiger O, Heikkinen RK, Harpke A, Hickler T, Klotz S, Kudrna O, Kühn I, Pöyry J, Settele J (2011) Increasing range mismatching of interacting species under global change is related to their ecological characteristics. Global Ecol Biogeogr

Settele J, Kühn E (2009) Insect conservation. Science 325:41–42

Settele J, Feldmann R, Reinhardt R (2000) Die Tagfalter Deutschlands. Verlag Eugen Ulmer, Stuttgart

Settele J, Hammen V, Hulme P, Karlson U, Klotz S, Kotarac M, Kunin W, Marion G, O'Connor M, Petanidou T, Peterson K, Potts S, Pritchard H, Pysek P, Rounsevell M, Spangenberg J, Steffan-Dewenter I, Sykes M, Vighi M, Zobel M, Kühn I (2005a) ALARM–Assessing large-scale environmental risks for biodiversity with tested Methods. GAIA 14(1):69–72

Settele J, Kühn E, Thomas JA (2005b) Studies on the ecology and conservation of butterflies in Europe, vol 2: species ecology along a European gradient: Maculinea butterflies as a model. Pensoft, Sofia/Moscow

Settele J, Kudrna O, Harpke A, Kühn I, van Swaay C, Verovnik R, Warren M, Wiemers M, Hanspach J, Hickler T, Kühn E, van Halder I, Veling K, Vliegenthart A, Wynhoff I, Schweiger O (2008) Climatic risk Atlas of European Butterflies. BioRisk 1:1–710

Settele J, Shreeve T, Konvicka M, Van Dyck H (eds) (2009) Ecology of butterflies in Europe. Cambridge University Press, Cambridge

Smith FDM, May RM, Pellew R, Johnson TH, Walter KS (1993) Estimation of extinction rates. Nature 364:494–496

State Administration of Environmental Protection (1998) Research report on the status of biodiversity in China. China Environmental Press, Beijing

Thomas JA (1991) Rare species conservation: case studies of European butterflies. In: Spellerberg IF, Goldsmith FB, Morris MG (eds) The scientific management of temperate communities for conservation. Blackwell, Oxford, pp 149–197

Thomas JA, Clarke RT (2004) Extinction rates and butterflies. Science 305:1563–1564

Thomas CD, Mallorie HC (1985) Rarity, species richness and conservation: butterflies of the Atlas Mountains in Morocco. Biol Conserv 33:95–117

Thomas JA, Simcox DJ, Wardlaw JC, Elmes GW, Hochberg ME, Clarke RT (1998) Effects of latitude, altitude and climate on the habitat and conservation of the endangered butterfly Maculinea arion and its Myrmica ant hosts. J Insect Conserv 2:39–46

Thomas JA, Bourn NAD, Clarke RT, Stewart KE, Simcox DJ, Pearman GS, Curtis R, Goodger B (2001) The quality and isolation of habitat patches both determine where butterflies persist in fragmented landscapes. Proc Roy Soc B 268:1791–1796

Thomas CD, Cameron A, Green RE, Bakkenes M, Beaumont LJ, Collingham YC, Erasmus BFN, de Siqueira MF, Grainger A, Hannah L, Hughes L, Huntley B, van Jaarsveld AS, Midgley GF, Miles L, Ortega-Huerta MA, Peterson AT, Phillips OL, Williams SE (2004a) Extinction risk from climate change. Nature 427:145–148

Thomas JA, Telfer MG, Roy DB, Preston CD, Greenwood JJD, Asher J, Fox R, Clarke RT, Lawton JH (2004b) Comparative losses of British butterflies, birds, and plants and the global extinction crisis. Science 303:1879–1881

Thomas JA, Simcox DJ, Clarke RT (2009) Successful conservation of a threatened Maculinea butterfly. Science 325:80–83

Van Swaay CAM, Nowicki P, Settele J, van Strien AJ (2008) Butterfly monitoring in Europe—methods, applications and perspectives. Biodivers Conserv 17:3455–3469

Van Swaay CAM, Maes D, Collins S, Munguira ML, Šašić M, Settele J, Verovnik R, Warren M, Wiemers M, Wynhoff I, Cuttelod A (2010) Applying IUCN criteria to invertebrates: how red is the Red List of European butterflies? Biol Conserv. doi:10.1016/j.biocon.2010.09.034

Volkov I, Banavar JR, Hubbell SP, Maritan A (2003) Neutral theory and relative species abundance in ecology. Nature 424:1035–1037

Wagner DL, Nelson MW, Schweitzer DF (2003) Shrub land Lepidoptera of southern New England and southeastern New York: ecology, conservation, and management. Forest Ecol Manag 185:95–112

Wang HJ (2005) Butterfly summary of Baishuijiang reserve of Gansu Province. Chin Butterflies 10:19–46

Wood BC, Pullin AS (2002) Persistence of species in a fragmented urban landscape: the importance of dispersal ability and habitat availability for grassland butterflies. Biodivers Conserv 11:1451–1468

Wu GH, Zhang KR (1997) Comprehensive investigation report of Gansu Baishuijiang national natural reserve. Gansu Scientific and Technological Publishing House, Lanzhou

Xie Y, Wang S (1995) IUCN red list categories. Chin Biodivers 3:234–239

Xu XF (1998) Study of bionomics of Luehdorfia chinensis leech. J Ningde Teach Coll (Nat Sci) 10:179–180

Yamamoto N, Yokoyama J, Kawata M (2007) Relative resource abundance explains butterfly biodiversity in island communities. PNAS 104:10524–10529

Yang DR (1998) Studies on the structure of the butterfly community and diversity in the fragmentary tropical rainforest of Xishuangbanna, China. Acta Entom Sin 41:48–55

Yang ZZ, Mao BY (2000) A survey of the butterflies in the Xishuangbanna's Mengla nature reserve. J Dali Teach Coll 3 (Ceneral Serial No. 47):88–92

Yang P, Deng HL, Qi B, Liu Q (2005) The occupied rate of microhabitats, sampled percentage of species and relative abundance of butterfly communities in the Three Gorges Reservoir area of the Yangtze River. Acta Ecol Sin 25(3):543–554

Yuan DC (2001) Insect endangerment categories and protection grades. Entomol Knowl 38:4–7

Zhao L (1997) Butterflies of Hongkang. Sichuan J Zool 16:68–69

Zhou X, Sun L, Pan WS, Lv Z, Ni YN (2001) The faunal study on the butterflies of the south slope of Qinling Mountains. Acta Scientiarum Naturalium, Universitatis Pekinensis 37:454–469

Zhu PY (1994) Butterflies resource and its developing and use in Taiwan. Jiangxi Plant Prot 17:28–31

Zvereva EL, Kozlov MV (2001) Effects of pollution-induced habitat disturbance on the response of willows to simulated herbivory. J Ecol 89:21–30
Acknowledgments
In process of this research we received vigorous support from Mr. Hongjian Wang who works for the Management Bureau of the Baishuijiang Natural Reserve, Gansu Province. Professor Mingtang Liu in Northwest A & F University identified butterfly specimens. This study was financed by scientific enterprise project of Gansu province Qs022-C31-069. Discussion of results also was possible through the German-Chinese year of Science, funded by BMBF (German Ministry for Science and Education) through the project LepiPub. XL, JS and OS also received funding via the EU FP 6 Integrated Project "ALARM" (Assessing LArge scale environmental Risks for biodiversity with tested Methods: GOCE-CT-2003-506675; www.alarmproject.net; Settele et al. 2005a), the EU FP 6 funded BiodivERsA project CLIMIT (Climate change impacts on insects and their mitigation; www.climit-project.net; Settele and Kühn 2009; Thomas et al. 2009) and the EU FP 7 Integrated Project SCALES (grant 226 852; Henle et al. 2010) and the EU FP 7 Collaborative Project STEP (grant 244090–STEP–CP–FP).
Appendix
Appendix
See Table 5.
About this article
Cite this article
Li, Xs., Zhang, Yl., Fang, Jh. et al. A butterfly hotspot in western China, its environmental threats and conservation. J Insect Conserv 15, 617–632 (2011). https://doi.org/10.1007/s10841-010-9361-8
Received:

Accepted:

Published:

Issue Date:
Keywords
Baishuijiang reserve

Biogeography

Local risks assessment

Conservation