Abstract
Background
Abnormal ion channel currents caused by myocardial electrical remodeling is one of the main causes of malignant arrhythmias. Glycogen synthase kinase 3β (GSK-3β) is the main therapeutic target following ischemia as it regulates nerve cell channels. However, few studies have investigated its role in myocardial electrical remodeling. The present study aimed to investigate the role of GSK-3β in a rat myocardial infarction (MI)–induced electrical remodeling and potential effects on cardiac ionic channels including KCNJ2/Kir2.1/IK1.
Methods
Ligation of the left anterior descending artery in rats was performed to establish a MI model. The rats were randomly divided into three groups, the sham, MI, and MI + SB group. The animals in the latter group were administered SB216763 (GSK-3β inhibitor) at a dose of 0.6 mg·kg−1·day−1. The ventricular function was assessed by echocardiography, electrocardiography, and histological analysis 7 days post-surgery. Serum was collected to measure lactate dehydrogenase and cardiac troponin I levels, and the mRNA and protein levels of the KCNJ2/Kir2.1/IK1 channel in the heart tissues were assessed. H9c2 cells were cultured to examine the effects of SB216763 on the protein expression of Kir2.1 channel under hypoxic conditions.
Results
The results revealed that SB216763 ameliorated acute cardiac injury and improved myocardial dysfunction. Moreover, SB216763 increased the mRNA and protein expression of Kir2.1 during MI. Furthermore, SB216763 treatment abrogated the decreased expression of Kir2.1 in H9c2 cells under hypoxic conditions.
Conclusions
GSK-3β inhibition upregulates Kir2.1 expression in a rat model of MI.
Access options
Buy single article
Instant access to the full article PDF.
US$ 39.95
Tax calculation will be finalised during checkout.
Subscribe to journal
Immediate online access to all issues from 2019. Subscription will auto renew annually.
US$ 79
Tax calculation will be finalised during checkout.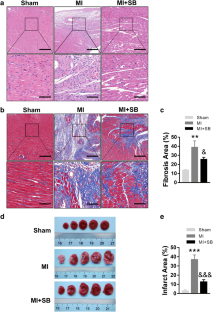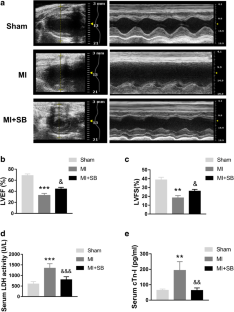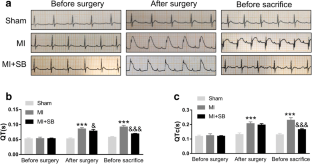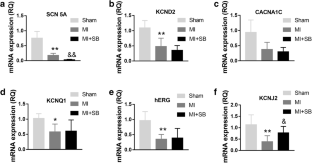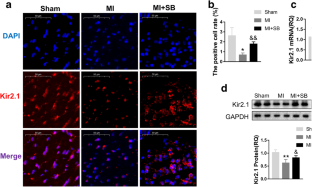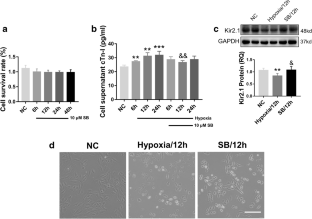 Funding
This work was supported by the National Natural Science Foundation of China (No. 81670311).
Ethics declarations
Conflict of interest
The authors declare no competing interests.
Additional information
Publisher's Note
Springer Nature remains neutral with regard to jurisdictional claims in published maps and institutional affiliations.
About this article
Cite this article
Chang, C., Wang, SH., Xu, LN. et al. Glycogen synthase kinase 3 beta inhibitor SB216763 improves Kir2.1 expression after myocardia infraction in rats. J Interv Card Electrophysiol (2021). https://doi.org/10.1007/s10840-021-00963-7
Received:

Accepted:

Published:
Keywords
Myocardial infarction

Electrical remodeling

Glycogen synthase kinase 3

Inwardly rectifying potassium channel