Abstract
Purpose
To report the first live birth after frozen-thawed ovarian transplantation in Turkey and the second case for an acute lymphoblastic leukemia (ALL) survivor in the world.
Methods
A 19-year-old patient underwent ovarian tissue cryopreservation (OTC) before cord blood transplantation in 2010. She was diagnosed as ALL with a bone marrow biopsy revealing 90% blast ALL-L2 type, and karyotype analyses indicated reciprocal translocation at t(9;22)(q34;q11). The patient received the Berlin-Frankfurt-Munster (BFM) protocol, and complete remission was achieved before fertility preservation. Serum AMH level was measured as 1.5 ng/ml, and 12 antral follicles were counted on ultrasound. She was informed about fertility preservation options and decided to proceed with OTC, with her signed consent before cord blood transplantation in April 2011. Ovarian tissue transplantation (OTT) was performed in 2017 when the patient was menopausal with serum FSH levels > 100 IU/ml and estradiol < 20 pg/ml and hematologically in molecular remission. Detailed molecular analysis, standard histology, and immunohistochemistry demonstrated that the thawed tissue is free of malignant cells.
Results
Six months following OTT, she had spontaneous menstruation with serum FSH 11 IU/ml and estradiol 53 pg/ml. Two consecutive IVF cycles yielded three top-quality embryos. Following three embryo transfer cycles, one fresh and two frozen, a healthy term live birth was achieved. Frozen-thawed-transplanted tissues were extracted during caesarean delivery upon the patient's request after a total period of 25 months in vivo, and histopathological evaluation revealed that the tissue was free of leukemic infiltration.
Conclusion
The authors report the first pregnancy and live birth in Turkey and the second live birth in the world following transplantation of frozen-thawed ovarian tissue in a leukemia survivor. As the transplanted tissues were removed during caesarean delivery, histological findings prove the functionality and the malignant-free status of the transplanted tissue during the grafted period.
This is a preview of subscription content, log in to check access.
Access options
Buy single article
Instant access to the full article PDF.
US$ 39.95
Price includes VAT for USA
Subscribe to journal
Immediate online access to all issues from 2019. Subscription will auto renew annually.
US$ 199
This is the net price. Taxes to be calculated in checkout.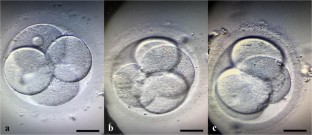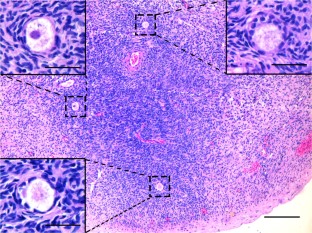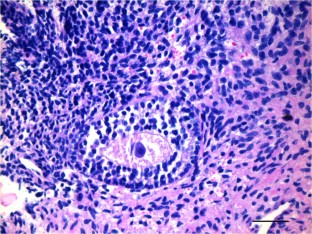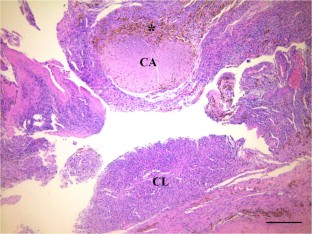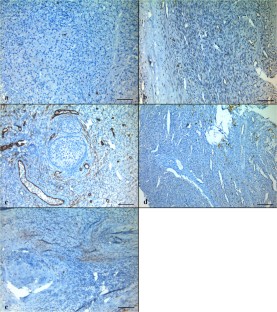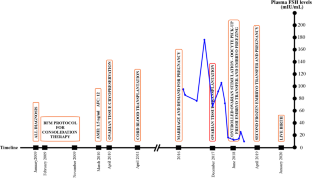 Data availability
Data obtained in this manuscript is available.
References
1.

Torre LA, Siegel RL, Ward EM, Jemal A. Global cancer incidence and mortality rates and trends--an update. Cancer Epidemiol Biomarkers Prev. 2016;25(1):16–27. https://doi.org/10.1158/1055-9965.Epi-15-0578.

2.

Donnez J, Dolmans MM. Fertility preservation in women. N Engl J Med. 2017;377(17):1657–65. https://doi.org/10.1056/NEJMra1614676.

3.

Practice Committee of the American Society for Reproductive Medicine. Electronic address aao. Fertility preservation in patients undergoing gonadotoxic therapy or gonadectomy: a committee opinion. Fertil Steril. 2019;112(6):1022–33. https://doi.org/10.1016/j.fertnstert.2019.09.013.

4.

Rivas Leonel EC, Lucci CM, Amorim CA. Cryopreservation of human ovarian tissue: a review. Transfus Med Hemother. 2019;46(3):173–81. https://doi.org/10.1159/000499054.

5.

Poirot C, Brugieres L, Yakouben K, Prades-Borio M, Marzouk F, de Lambert G, et al. Ovarian tissue cryopreservation for fertility preservation in 418 girls and adolescents up to 15 years of age facing highly gonadotoxic treatment. Twenty years of experience at a single center. Acta Obstet Gynecol Scand. 2019;98(5):630–7. https://doi.org/10.1111/aogs.13616.

6.

Anderson RA, Hindmarsh PC, Wallace WH. Induction of puberty by autograft of cryopreserved ovarian tissue in a patient previously treated for Ewing sarcoma. Eur J Cancer. 2013;49(13):2960–1. https://doi.org/10.1016/j.ejca.2013.04.031.

7.

Donnez J, Dolmans M-M, Diaz C, Pellicer A. Ovarian cortex transplantation: time to move on from experimental studies to open clinical application. Fertil Steril. 2015;104(5):1097–8.

8.

Forman EJ. Ovarian tissue cryopreservation: still experimental? Fertil Steril. 2018;109(3):443–4.

9.

Meirow D, Ra'anani H, Shapira M, Brenghausen M, Chaim SD, Aviel-Ronen S, et al. Transplantations of frozen-thawed ovarian tissue demonstrate high reproductive performance and the need to revise restrictive criteria. Fertil Steril. 2016;106(2):467–74.

10.

von Wolff M, Dittrich R, Stute P. Transplantation of ovarian tissue to postpone menopause–is it really more advantageous for women's health than menopause hormone therapy? Reprod BioMed Online. 2015;31(6):827.

11.

Kristensen SG, Andersen CY. Cryopreservation of ovarian tissue: opportunities beyond fertility preservation and a positive view into the future. Front Endocrinol. 2018;9:347.

12.

Van der Ven H, Liebenthron J, Beckmann M, Toth B, Korell M, Krussel J, et al. Ninety-five orthotopic transplantations in 74 women of ovarian tissue after cytotoxic treatment in a fertility preservation network: tissue activity, pregnancy and delivery rates. Hum Reprod (Oxford, England). 2016;31(9):2031–41. https://doi.org/10.1093/humrep/dew165.

13.

Jensen AK, Macklon KT, Fedder J, Ernst E, Humaidan P, Andersen CY. 86 successful births and 9 ongoing pregnancies worldwide in women transplanted with frozen-thawed ovarian tissue: focus on birth and perinatal outcome in 40 of these children. J Assist Reprod Genet. 2017;34(3):325–36. https://doi.org/10.1007/s10815-016-0843-9.

14.

Wallace WH, Kelsey TW, Anderson RA. Fertility preservation in pre-pubertal girls with cancer: the role of ovarian tissue cryopreservation. Fertil Steril. 2016;105(1):6–12. https://doi.org/10.1016/j.fertnstert.2015.11.041.

15.

von Wolff M, Andersen CY, Woodruff TK, Nawroth F. FertiPROTEKT, Oncofertility Consortium and the Danish Fertility-Preservation Networks - what can we learn from their experiences? Clin Med Insights Reprod Health. 2019;13:1179558119845865. https://doi.org/10.1177/1179558119845865.

16.

Dolmans M-M, Masciangelo R. Risk of transplanting malignant cells in cryopreserved ovarian tissue. Minerva Ginecol. 2018;70(4):436–43. https://doi.org/10.23736/s0026-4784.18.04233-8.

17.

Zver T, Alvergnas-Vieille M, Garnache-Ottou F, Ferrand C, Roux C, Amiot C. Minimal residual disease detection in cryopreserved ovarian tissue by multicolor flow cytometry in acute myeloid leukemia. haematologica. 2014:haematol. 2014.113373.

18.

Greve T, Clasen-Linde E, Andersen MT, Andersen MK, Sørensen SD, Rosendahl M, et al. Cryopreserved ovarian cortex from patients with leukemia in complete remission contains no apparent viable malignant cells. Blood. 2012;120(22):4311–6.

19.

Sánchez-Serrano M, Novella-Maestre E, Roselló-Sastre E, Camarasa N, Teruel J, Pellicer A. Malignant cells are not found in ovarian cortex from breast cancer patients undergoing ovarian cortex cryopreservation. Hum Reprod. 2009;24(9):2238–43.

20.

Segers I, Mateizel I, Van Moer E, Smitz J, Tournaye H, Verheyen G, et al. In vitro maturation (IVM) of oocytes recovered from ovariectomy specimens in the laboratory: a promising "ex vivo" method of oocyte cryopreservation resulting in the first report of an ongoing pregnancy in Europe. J Assist Reprod Genet. 2015;32(8):1221–31. https://doi.org/10.1007/s10815-015-0528-9.

21.

Shapira M, Raanani H, Barshack I, Amariglio N, Derech-Haim S, Marciano MN, et al. First delivery in a leukemia survivor after transplantation of cryopreserved ovarian tissue, evaluated for leukemia cells contamination. Fertil Steril. 2018;109(1):48–53.

22.

Soares M, Saussoy P, Maskens M, Reul H, Amorim CA, Donnez J, et al. Eliminating malignant cells from cryopreserved ovarian tissue is possible in leukaemia patients. Br J Haematol. 2017;178(2):231–9. https://doi.org/10.1111/bjh.14657.

23.

Chiti MC, Dolmans MM, Mortiaux L, Zhuge F, Ouni E, Shahri PAK, et al. A novel fibrin-based artificial ovary prototype resembling human ovarian tissue in terms of architecture and rigidity. J Assist Reprod Genet. 2018;35(1):41–8. https://doi.org/10.1007/s10815-017-1091-3.

24.

Dolmans MM, Amorim CA. Construction and use of artificial ovaries. Reproduction (Cambridge, England). 2019. https://doi.org/10.1530/rep-18-0536.

25.

Salama M, Anazodo A, Woodruff TK. Preserving fertility in female patients with hematological malignancies: a multidisciplinary oncofertility approach. Ann Oncol. 2019;30(11):1760–75. https://doi.org/10.1093/annonc/mdz284.

26.

Salama M, Woodruff TK. From bench to bedside: current developments and future possibilities of artificial human ovary to restore fertility. Acta Obstet Gynecol Scand. 2019;98(5):659–64. https://doi.org/10.1111/aogs.13552.

27.

Dolmans M-M, Marinescu C, Saussoy P, Van Langendonckt A, Amorim C, Donnez J. Reimplantation of cryopreserved ovarian tissue from patients with acute lymphoblastic leukemia is potentially unsafe. Blood. 2010;116(16):2908–14.

28.

Seval MM, Ozmen B, Atabekoglu C, Sukur YE, Simsir C, Kan O, et al. Dual trigger with gonadotropin-releasing hormone agonist and recombinant human chorionic gonadotropin improves in vitro fertilization outcome in gonadotropin-releasing hormone antagonist cycles. J Obstet Gynaecol Res. 2016;42(9):1146–51. https://doi.org/10.1111/jog.13021.

29.

Alpha Scientists in Reproductive M, Embryology ESIGo. The Istanbul consensus workshop on embryo assessment: proceedings of an expert meeting. Hum Reprod (Oxford, England). 2011;26(6):1270–83. https://doi.org/10.1093/humrep/der037.

30.

Oktay K, Bedoschi G. Oocyte cryopreservation for fertility preservation in postpubertal female children at risk for premature ovarian failure due to accelerated follicle loss in turner syndrome or cancer treatments. J Pediatr Adolesc Gynecol. 2014;27(6):342–6. https://doi.org/10.1016/j.jpag.2014.01.003.

31.

Poirot C, Abirached F, Prades M, Coussieu C, Bernaudin F, Piver P. Induction of puberty by autograft of cryopreserved ovarian tissue. Lancet. 2012;379(9815):588. https://doi.org/10.1016/S0140-6736(11)61781-9.

32.

Demeestere I, Simon P, Dedeken L, Moffa F, Tsepelidis S, Brachet C, et al. Live birth after autograft of ovarian tissue cryopreserved during childhood. Hum Reprod (Oxford, England). 2015;30(9):2107–9. https://doi.org/10.1093/humrep/dev128.

33.

Beckmann MW, Lotz L, Toth B, Baston-Büst DM, Fehm T, Frambach T, et al. Concept paper on the technique of cryopreservation, removal and transplantation of ovarian tissue for fertility preservation. Geburtshilfe Frauenheilkd. 2019;79(01):53–62. https://doi.org/10.1055/a-0664-8619.

34.

Jadoul P, Guilmain A, Squifflet J, Luyckx M, Votino R, Wyns C, et al. Efficacy of ovarian tissue cryopreservation for fertility preservation: lessons learned from 545 cases. Hum Reprod (Oxford, England). 2017;32(5):1046–54. https://doi.org/10.1093/humrep/dex040.

35.

Diaz-Garcia C, Domingo J, Garcia-Velasco JA, Herraiz S, Mirabet V, Iniesta I, et al. Oocyte vitrification versus ovarian cortex transplantation in fertility preservation for adult women undergoing gonadotoxic treatments: a prospective cohort study. Fertil Steril. 2018;109(3):478–85.e2. https://doi.org/10.1016/j.fertnstert.2017.11.018.

36.

Sönmezer M, Cil AP, Oktay K. Ongoing pregnancies from early retrieval of prematurely developing antral follicles after DHEA supplementation. Reprod BioMed Online. 2009;19(6):816–9. https://doi.org/10.1016/j.rbmo.2009.09.025.

37.

Oktay K, Oktem O, Reh A, Vahdat L. Measuring the impact of chemotherapy on fertility in women with breast cancer. J Clin Oncol. 2006;24(24):4044–6. https://doi.org/10.1200/jco.2006.06.9823.

38.

Ozkavukcu S, Sonmezer M, Atabekoglu C, Berker B, Ozmen B. Ovarian cryopreservation (OC) and orthotopic re-transplantation: experiences of a pilot center in Turkey. Fertil Steril. 2013;100(3):S170.
Acknowledgments
Part of the data according to current case report was presented as a poster in the 6th World Congress of the International Society for Fertility Preservation, November 14–16, 2019.
Ethics declarations
Conflict of interest
The authors declare that they have no conflict of interest.
Code availability
Text has been prepared using Microsoft Word application.
Additional information
Publisher's note
Springer Nature remains neutral with regard to jurisdictional claims in published maps and institutional affiliations.
About this article
Cite this article
Sonmezer, M., Ozkavukcu, S., Sukur, Y.E. et al. First pregnancy and live birth in Turkey following frozen-thawed ovarian tissue transplantation in a patient with acute lymphoblastic leukemia who underwent cord blood transplantation. J Assist Reprod Genet (2020). https://doi.org/10.1007/s10815-020-01850-2
Received:

Accepted:

Published:
Keywords
Fertility preservation

Ovarian transplantation

Acute lymphoblastic leukemia

Live birth