Abstract
Curcuma zanthorrhiza Roxb. produces significant quantity of curcumin and essential oil in its rhizomes, hence can be used as an alternate source of curcumin. The differential expression of curcumin synthase (CURS) genes and subsequent curcumin production varied at the different developmental stages of the plant. The present study focused on the relative quantification of putative CURS (CURS1, CURS2 and CURS3) genes using qRT-PCR from the rhizomes of C. zanthorrhiza in comparison with C. longa L. and ultra fast liquid chromatography assisted curcumin quantification in both the species. The curcumin content in the rhizomes of C. zanthorrhiza were 111.6 µg/g, 352.6 µg/g, 776.2 µg/g and in C. longa were 72.5 µg/g, 140.1 µg/g and 1705.7 µg/g at the 3rd, 6th and 9th month growth stages respectively. The relative expression of putative CURS1 was 2.39 ± 0.03–6.54 ± 0.06 fold, CURS2 was 1.74 ± 0.01–3.24 ± 0.18 fold and CURS3 was 1.61 ± 0.23–3.48 ± 0.13 fold in C. zanthorrhiza and 3.58 ± 0.13–10.4 6 ± 0.11 fold for CURS1, 1.51 ± 0.06–4.92 ± 0.10 fold for CURS2 and 1.80 ± 0.03–7.01 ± 0.14 fold for CURS3 in C. longa, during the 3rd–9th month with the highest relative expression in the six-month old rhizomes of C. zanthorrhiza and C. longa. The CURS expression was positively correlated with the curcumin content in both the species during the 3rd and 6th month, however, during the 9th month the curcumin content increased and the putative CURS gene was down-regulated. The levels of expression of CURS genes are in the order with the highest expression for the CURS1, followed by CURS3 and CURS2. Thus, it can be suggested that C. zanthorrhiza can be pertinently supersede as an alternate for C. longa.
This is a preview of subscription content, log in to check access.
Access options
Buy single article
Instant access to the full article PDF.
US$ 39.95
Price includes VAT for USA
Subscribe to journal
Immediate online access to all issues from 2019. Subscription will auto renew annually.
US$ 199
This is the net price. Taxes to be calculated in checkout.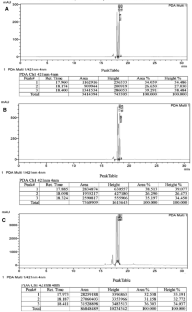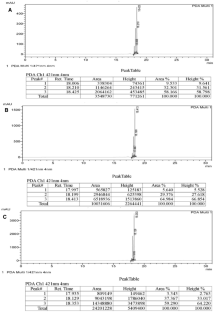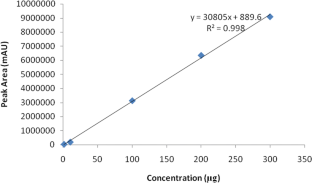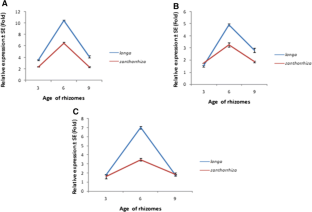 References
Aggarwal S, Takada Y, Singh S, Myers JN, Aggarwal BB (2004) Inhibition of growth and survival of human head and neck squamous cell carcinoma cells by curcumin via modulation of nuclear factor-κB signaling. Int J Cancer 111:679–692. https://doi.org/10.1002/ijc.20333

Akula R, Ravishankar GA (2011) Influence of abiotic stress signals on secondary metabolites in plants. Plant Signal Behav 6:1720–1731. https://doi.org/10.4161/psb.6.11.17613

American Spice Trade Association (1985) Official analytical methods of the American Spice Trade Association, 3rd edn. American Spice Trade Association, Englewood Cliffs

AOAC (2016) Official methods of analysis, 20th edn. Association of Official Agricultural Chemists, Washington

Asghari G, Mostajeran A, Shebli M (2009) Curcuminoid and essential oil components of turmeric at different stages of growth cultivated in Iran. Res Pharm Sci 4:55–61

Austin MB, Noel JP (2003) The chalcone synthase superfamily of type III polyketide synthases. Nat Prod Rep 20:79–110. https://doi.org/10.1039/B100917F

Behar N, Tiwari KL, Jadhav SK (2016) Semi-quantitative expression studies of genes involved in biosynthesis of curcuminoid in Curcuma caesia Roxb. Ind J Biotechnol 15:491–494

Deepa K, Sheeja TE, Rosana OB, Srinivasan V, Krishnamurthy KS, Sasikumar B (2017) Highly conserved sequence of ClPKS11 encodes a novel polyketide synthase involved in curcumin biosynthesis in turmeric (Curcuma longa L.). Ind Crops Prod 97:229–241. https://doi.org/10.1016/j.indcrop.2016.12.003

Deepa K, Sheeja TE, Santhi R, Sasikumar B, Cyriac A, Deepesh PV, Prasath D (2014) A simple and efficient protocol for isolation of high quality functional RNA from different tissues of turmeric (Curcuma longa L.). Physiol Mol Biol Plants 20:263–271. https://doi.org/10.1007/s12298-013-0218-y

Gangadasu BR, Nagarjuna RG, Dhanalakshmi K (2015) Comparison of UPLC with UFLC: liquid chromatography. Int J Pharm Sci Rev Res 31:97–101

Gopinath D, Ahmed MR, Gomathi K, Chitra K, Sehgal PK, Jayakumar R (2004) Dermal wound healing processes with curcumin incorporated collagen films. Biomaterials 25:1911–1917. https://doi.org/10.1016/S0142-9612(03)00625-2

Gupta AP, Gupta MM, Kumar S (1999) Simultaneous determination of curcuminoids in Curcuma samples using high performance thin layer chromatography. J Liq Chromatogr Relat Techno 22:1561–1569. https://doi.org/10.1081/JLC-100101751

Jayaprakasha GK, Jagan Mohan Rao L, Sakariah KK (2002) Improved HPLC method for the determination of curcumin, demethoxycurcumin, and bisdemethoxycurcumin. J Agric Food Chem 50:3668–3672. https://doi.org/10.1021/jf025506a

Kalpravidh RW, Siritanaratkul N, Insain P, Charoensakdi R, Panichkul N, Hatairaktham S, Srichairatanakool S, Phisalaphong C, Rachmilewitz E, Fucharoen S (2010) Improvement in oxidative stress and antioxidant parameters in β-thalassemia/Hb E patients treated with curcuminoids. Clin Biochem 43(4–5):424–429. https://doi.org/10.1016/j.clinbiochem.2009

Karasz AB, DeCocca F, Bokus L (1973) Detection of turmeric in foods by rapid fluorimetric method and by improved spot test. J AOAC Int 56:626–628

Katsuyama Y, Kita T, Funa N, Horinouchi S (2009a) Curcuminoid biosynthesis by two type III polyketide synthases in the herb Curcuma longa. J Biol Chem 284:11160–11170. https://doi.org/10.1074/jbc.M900070200

Katsuyama Y, Kita T, Horinouchi S (2009b) Identification and characterization of multiple curcumin synthases from the herb Curcuma longa. FEBS Lett 583(2799):2803. https://doi.org/10.1016/j.febslet.2009.07.029

Khurana A, Ho CT (1988) High performance liquid chromatographic analysis of curcuminoids and their photo-oxidative decomposition compounds in Curcuma longa L. J Liq Chromatogr 11:2295–2304. https://doi.org/10.1080/01483918808067200

Krup V, Prakash LH, Harini A (2013) Pharmacological activities of turmeric (Curcuma longa linn): a review. J Homeop Ayurv Med 2:2167–2306. https://doi.org/10.4172/2167-1206.1000133

Kulkarni SJ, Maske KN, Budre MP, Mahajan RP (2012) Extraction and purification of curcuminoids from turmeric (Curcuma longa L.). Int J Pharmacol Pharm Technol 1:81–84

Kumar GS, Nayaka H, Dharmesh SM, Salimath PV (2006) Free and bound phenolic antioxidants in AMLA (Emblica officinalis) and turmeric (Curcuma longa). J Food Compos Anal 19:446–452. https://doi.org/10.1016/j.jfca.2005.12.015

Lim GP, Chu T, Yang F, Beech W, Frautschy SA, Cole GM (2001) The curry spice curcumin reduces oxidative damage and amyloid pathology in an Alzheimer transgenic mouse. J Neurosci 21:8370–8377. https://doi.org/10.1523/JNEUROSCI.21-21-08370.2001

Liu E, Wu J, Cao W, Zhang J, Liu W, Jiang X, Zhang X (2007) Curcumin induces G2/M cell cycle arrest in a p53-dependent manner and upregulates ING4 expression in human glioma. J Neuro-Oncol 85:263–270. https://doi.org/10.1007/s11060-007-9421-4

Livak KJ, Schmittgen TD (2001) Analysis of relative gene expression data using real-time quantitative PCR and the 2−ΔΔCT method. Methods 25:402–408. https://doi.org/10.1006/meth.2001.1262

Lucas ST, D'Angelo EM, DeBolt S, Williams MA (2015) Soil treatment-induced differential gene expression in tomato: Relationships between defense gene expression and soil microbial community composition. Appl Soil Ecol 93:28–39. https://doi.org/10.1016/j.apsoil.2015.03.008

Monton C, Charoenchai L, Suksaeree J, Sueree L (2016) Quantitation of curcuminoid contents, dissolution profile, and volatile oil content of turmeric capsules produced at some secondary government hospitals. J Food Drug Anal 24:493–499. https://doi.org/10.1016/j.jfda.2016.01.007

Nair P, Misra A, Singh A, Shukla AK, Gupta MM, Gupta AK, Gupta V, Khanuja SP, Shasany AK (2013) Differentially expressed genes during contrasting growth stages of Artemisia annua for artemisinin content. PLoS ONE 8(4):e60375. https://doi.org/10.1371/journal.pone.0060375

Neema A (2005) Investigations on the biosynthesis of curcumin in turmeric (Curcuma Longa L.). Ph.D dissertation, University of Calicut at Kerala, India

Pandey ADITI, Katiyar SK (2010) Determination and comparison of the curcuminoid pigments in turmeric genotypes (Curcuma domestica Val) by high-performance liquid chromatography Int. J Pharmacol Pharm Sci 2:125–127

Parthasarathy VA, Chempakam B, Zachariah TJ (2008) Chemistry of spices. CABI Press, Kingslynn, pp 97–98

Paul A, Kumar S (2015) An A20/AN1-zinc-finger domain containing protein gene in tea is differentially expressed during winter dormancy and in response to abiotic stress and plant growth regulators. Plant Gene 1:1–7. https://doi.org/10.1016/j.plgene.2014.12.003

Rafi M, Wulansari L, Heryanto R, Darusman LK, Lim LW, Takeuchi T (2015) Curcuminoid's content and fingerprint analysis for authentication and discrimination of Curcuma zanthorrhiza from Curcuma longa by high-performance liquid chromatography-diode array detector. Food Anal Method 8:2185–2193. https://doi.org/10.1007/s12161-015-0110-1

Rohman A, Sudjadi D, Ramadhani D, Nugroho A (2015) Analysis of curcumin in Curcuma longa and Curcuma xanthorriza using FTIR spectroscopy and chemometrics. Res J Med Plan 9:179–186. https://doi.org/10.3923/rjmp.2015.179.186

Rouseff RL (1988) High performance liquid chromatographic separation and spectral characterization of the pigments in turmeric and annatto. J Food Sci 53:1823–1826. https://doi.org/10.1111/j.1365-2621.1988.tb07851.x

Ruslay S, Abas F, Shaari K, Zainal Z, Sirat H, Israf DA, Lajis NH (2007) Characterization of the components present in the active fractions of health gingers (Curcuma xanthorrhiza and Zingiber zerumbet) by HPLC–DAD–ESIMS. Food Chem 104:1183–1191. https://doi.org/10.1016/j.foodchem.2007.01.067

Sandeep IS, Kuanar A, Akbar A, Kar B, Das S, Mishra A, Sial P, Naik PK, Nayak S, Mohanty S (2016) Agroclimatic zone based metabolic profiling of turmeric (Curcuma Longa L.) for phytochemical yield optimization. Ind Crop Prod 85:229–240. https://doi.org/10.1016/j.indcrop.2016.03.007

Sangvanich P, Kaeothip S, Srisomsap C, Thiptara P, Petsom A, Boonmee A, Svasti J (2007) Hemagglutinating activity of Curcuma plants. Fitoterapia 78:29–31. https://doi.org/10.1016/j.fitote.2006.01.014

Sears B (2005) Anti-inflammation zone—reversing the silent epidemic that's destroying our health. HarperCollins Publishers, New York, pp 75–87

Sharma RA, Gescher AJ, Steward WP (2005) Curcumin: the story so far. Eur J Cancer 41:1955–1968. https://doi.org/10.1016/j.ejca.2005.05.009

Shen L, Ji HF (2012) The pharmacology of curcumin: is it the degradation products? Trends Mol Med 18:138–144. https://doi.org/10.1016/j.molmed.2012.01.004

Silvestre AJ, Cavaleiro J, Delmond B, Filliatre C, Bourgeois G (1997) Analysis of the variation of the essential oil composition of Eucalyptus globulus Labill. from Portugal using multivariate statistical analysis. Ind Crops Prod 6:27–33. https://doi.org/10.1016/S0926-6690(96)00200-2

Smith RM, Witowska BA (1984) Comparison of detectors for the determination of curcumin in turmeric by high-performance liquid chromatography. Analyst 109:259–261. https://doi.org/10.1039/AN9840900259

Sporer F, Sauerwein M. Wink M (1993) Diurnal and developmental variation of alkaloid accumulation in Atropa belladonna. In: WOCMAP I-medicinal and aromatic plants conference: part 3 of 4, vol 331, pp 381–386. https://doi.org/10.17660/ActaHortic.1993.331.53

Tønnesen HH, Karlsen J (1983) High-performance liquid chromatography of curcumin and related compounds. J Chromatogr A 259:367–371. https://doi.org/10.1016/S0021-9673(01)88022-5

Tønnesen HH, Karlsen J (1985) Studies on curcumin and curcuminoids. Eur Food Res Technol 180:402–404. https://doi.org/10.1007/BF01027775

Verma N, Shukla S (2015) Impact of various factors responsible for fluctuation in plant secondary metabolites. J Appl Res Med Aromat Plants 2:105–113. https://doi.org/10.1016/j.jarmap.2015.09.002

Wang JL, Langenheim JH (1990) Seasonal and diurnal variations in leaf sesquiterpenes of greenhouse-grown saplings of Hymenaea and Copaifera. Acta Bot Yunnanica 12:85–91.

Wang Z, Zhang Y, Banerjee S, Li Y, Sarkar FH (2006) Retracted: Inhibition of nuclear factor κb activity by genistein is mediated via Notch-1 signaling pathway in pancreatic cancer cells. Int J Cancer 118:1930–1936. https://doi.org/10.1002/ijc.21589

Weir NM, Selvendiran K, Kutala VK, Tong L, Vishwanath S, Rajaram M, Tridandapani S, Anant S, Kuppusamy P (2007) Curcumin induces G2/M arrest and apoptosis in cisplatin-resistant human ovarian cancer cells by modulating Akt and p38 MAPK. Cancer Biol Ther 6:178–184. https://doi.org/10.4161/cbt.6.2.3577

Wichitnithad W, Jongaroonngamsang N, Pummangura S, Rojsitthisak P (2009) A simple isocratic HPLC method for the simultaneous determination of curcuminoids in commercial turmeric extracts. Phytochem Anal 20:314–319. https://doi.org/10.1002/pca.1129
Acknowledgements
The authors as thankful to the Director, Interuniversity Centre for Plant Biotechnology, University of Calicut for providing the facilities and SR is grateful to University Grant Commission for providing RGNF for conducting this study.
Ethics declarations
Conflict of interest
The authors declare that they have no conflict of interest.
Additional information
Publisher's Note
Springer Nature remains neutral with regard to jurisdictional claims in published maps and institutional affiliations.
About this article
Cite this article
Santhoshkumar, R., Yusuf, A. Comparative differential expression of CURS genes and determination of curcumin content at different growth stages of Curcuma longa L. and its wild relative C. zanthorrhiza Roxb.. Genet Resour Crop Evol (2020). https://doi.org/10.1007/s10722-020-00970-z
Received:

Accepted:

Published:
Keywords
Curcumin

Curcuma longa
Curcuma zanthorrhiza

CURS genes

Relative expression