Abstract
Taking the foundation pit construction of the section K0 + 700 ~  + 900 of Shuangjiehe Road, Tinghai Road and other underground roads in Qianhai District of Shenzhen as an example, this paper introduces a new key construction technology of deep and large foundation pit excavation in the coastal area of reclamation to control the uplift and deformation of underground subway, which effectively utilizes the principle of space–time effect. Based on the number of finite difference software FLAC 3D numerical analysis, the skip excavation method and key construction parameters are simulated and optimized. The monitoring data show that the excavation method, sequence and construction protection measures have significant effect on the deformation control of subway tunnel, which can provide reference for similar projects.
Access options
Buy single article
Instant access to the full article PDF.
US$ 39.95
Tax calculation will be finalised during checkout.
Subscribe to journal
Immediate online access to all issues from 2019. Subscription will auto renew annually.
US$ 79
Tax calculation will be finalised during checkout.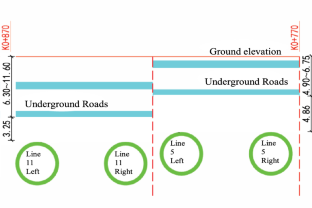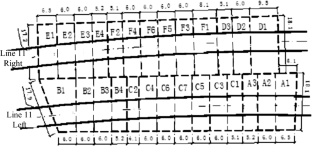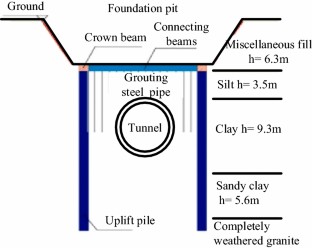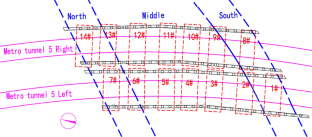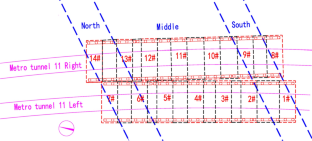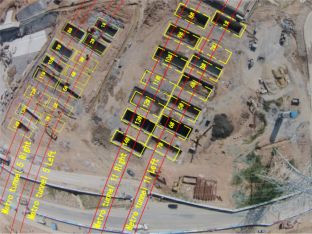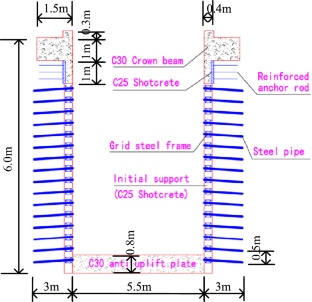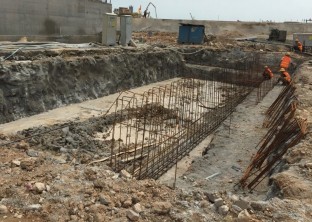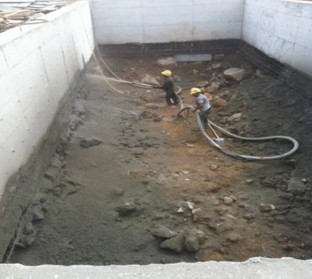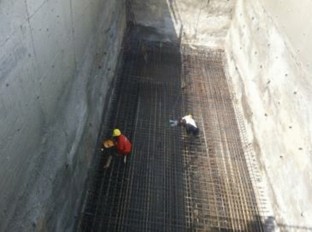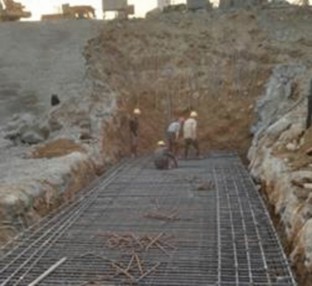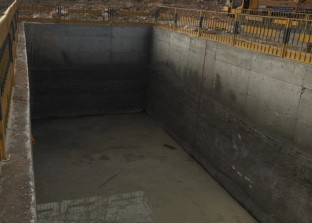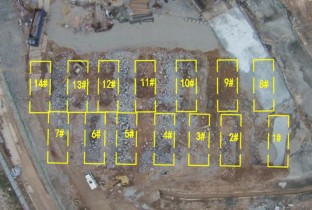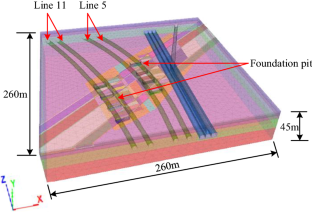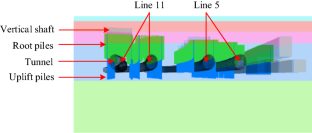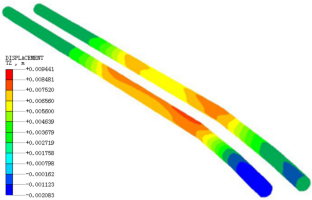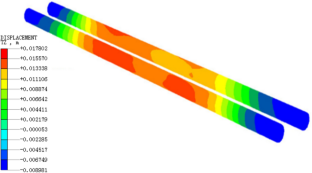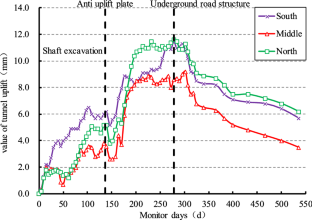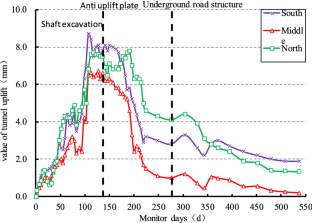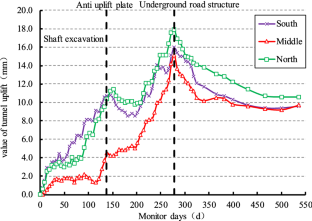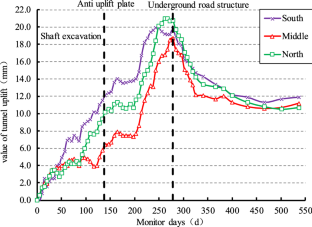 References
Burford D (1988) Heave of tunnels beneath the Shell Centre, London, 1959–1986. Géotechnique 38(1):135–137

Byun GW, Kim DG, Lee SD (2006) Behavior of the ground in rectangularly crossed area due to tunnel excavation under the existing tunnel. Tunn Undergr Space Technol 21(3):361–361

Chang C, Sun CW, Duann SW et al (2001) Response of a Taipei rapid transit system (TRTS) tunnel to adjacent excavation. Tunn Undergr Space Technol 16(3):151–158

Faheem H, Cai F, Ugai K (2004) Three-dimensional base stability of rectangular excavations in soft soils using fem. Comput Geotech 31(2):67–74

Fengbin Z (2013) Analysis of the effects of foundation pit construction on the structural deformation of an existing underlying shield tunnel. Mod Tunn Technol 50(3):94–114

Gao W, Li H et al (2017) The case study of a deep pit excavation above multiple metro tunnels and influential factors analysis on tunnel upheaval behaviors. Int J Eng Technol 9(5):374–377

Garske E, Kauer H, Soos P (1989) Excavation lining and foundation for the new Kreissparkasse building above existing subway tunnels in Munich. Bauingenieur 64:505–511

Goh ATC, Zhang F, Zhang WG, Otard CYS (2017) Assessment of strut forces for braced excavation in clays from numerical analysis and field measurements. Comput Geotech 86:141–149

Hou YM, Wang JH, Zhang LL (2009) Finite-element modeling of a complex deep excavation in Shanghai. Acta Geotech 4(1):7–16

Huo Z, Yan S, Zhang Q (2014) Numerical analysis of effects of foundation pit excavation on metro tunnels. Geotech Spec Publ 29(242):802–807

Hu H, Zhang Y (2011) Analysis of influence of excavation of foundation pits on existing metro tunnels. In: International conference on multimedia technology, Hangzhou, pp 3844–3848

Huang Xu, Schweiger HF, Hongwei H (2013) Influence of deep excavations on nearby existing tunnels. Int J Geomech 13(2):170–180

Liang R, Wu W, Yu F, Jiang G, Liu J (2018) Simplified method for evaluating shield tunnel deformation due to adjacent excavation. Tunn Undergr Space Technol 71:94–105

Lin H, Chen J, Guo C, Liu Q (2015) Numerical analysis on influence of foundation pit excavation on deformation of adjacent existing tunnel. J Cent South Univ 46:4240–4247

Liu G, Huang Y, Hou X (2000) A practical method for calculating a heave of excavated foundation. China Civil Eng J 33(4):61–67

Liu G, Jiang R, Ng CWW, Hong Y (2011) Deformation characteristics of a 38 m deep excavation in soft clay. Can Geotech J 48(12):1817–1828

Lo KY, Ramsay JA (1991) Effect of construction on existing subway tunnels: a case study from Toronto. Tunn Undergr Space Technol 6:287–297

Marta D (2001) Tunnel complex unloaded by a deep excavation. Comput Geotech 28:469–493

Mangushev RA, Osokin AI, Garnyk LV (2016) Experience in preserving adjacent buildings during excavation of large foundation pits under conditions of dense development. Soil Mech Found Eng 53(5):291–297

Ministry of Housing and Urban Rural Development of the People's Republic of China (2013) Technical code for structural safety protection of urban rail transit. China Construction Industry Press, Beijing, p 24

O'Reilly MP, New BM (1982) Settlements above tunnels in the united kingdom: their magnitude and prediction. Institution of Mining and Metallurgy, London, pp 173–181

Sharma JS, Hefny AM, Zhao J, Chan CW (2001) Effect of large excavation on deformation of adjacent MRT tunnels. Tunn Undergr Space Technol 16:93–98

Shenzhen Metro Group Co., Ltd., (2018) Engineering management measures for metro operation safety protection area and construction planning control area, Shenzhen, P. 21

Shiyun Z, Aimin H, Jianhua P, Haigang D, Weiguang J (2009) Construction technique of shallow foundation pit above subway tunnel. Archit Technol 40(2):102–105

Tao L, Guo-Bin L, Shi-Yong S (2009) Displacement of subway tunnels induced by above foundation pit reinforcement. Chin J Harbin Inst Technol 41(2):141–144

Wei S (2012) Research on and practice of deep excavation above a large-diameter shield tunnel in an urban area. Mod Tunn Technol 49(5):142–150

Wei G, Hu LW, Chen KL (2014) Numerical simulation of effect of foundation pit excavation on underlain shield tunnel. Appl Mech Mater 580–583:1001–1007

Xiaojian L, Jian J (2008) Experiment and study on unloading rebound control of foundation pit above metro tunnel underground engineering and tunnels. Dixia Gongcheng Yu Suidao 2:41–44

Yao W et al (2013) Research review on the influence of foundation pit excavation on the existing shield tunnel below. Chin Munic Technol 31:105–110

Zhang YC, Yang GH, Yao J, Liu P, Li DJ, Qiao YL (2010) Numerical simulation and analysis of effect of excavation of foundation pits on metro tunnels. Chin J Geotech Eng 32:109–115
Acknowledgements
The authors gratefully acknowledge the financial support from the Natural Science Foundation of China (Grant No.: 41472259). This research is also supported by National Key R&D Program of China (Grant No.: 2016YFC080250504).
Additional information
Publisher's Note
Springer Nature remains neutral with regard to jurisdictional claims in published maps and institutional affiliations.
About this article
Cite this article
Liu, B., Li, H., Li, L. et al. Construction Technique of Vertical Shafts Excavation Above Subway Tunnel. Geotech Geol Eng (2021). https://doi.org/10.1007/s10706-021-01753-8
Received:

Accepted:

Published:
Keywords
Foundation pit excavation

Underlying tunnel

Vertical shafts

Construction technology