Abstract
We argue that a certain variety of presentist time travel ends up significantly undermining the motivational foundations which lead some, but not all, presentists to their view. We suggest that if presentism is motivated by phenomenology, and part of that phenomenology is that it's an experiential datum that we experience temporal passage, then the basis for believing presentism is less secure than we might have thought.
This is a preview of subscription content, log in to check access.
Access options
Buy single article
Instant access to the full article PDF.
US$ 39.95
Price includes VAT for USA
Subscribe to journal
Immediate online access to all issues from 2019. Subscription will auto renew annually.
US$ 99
This is the net price. Taxes to be calculated in checkout.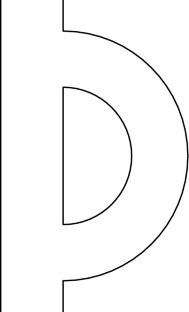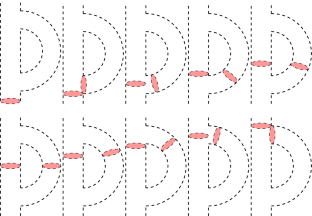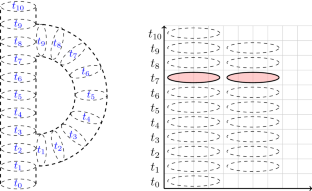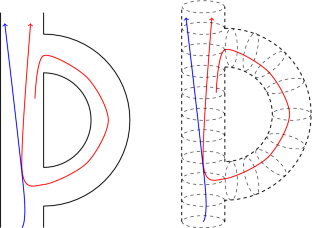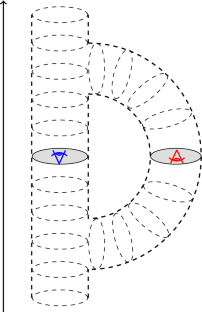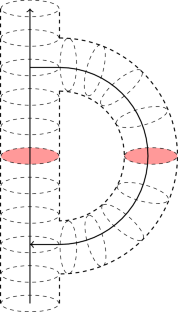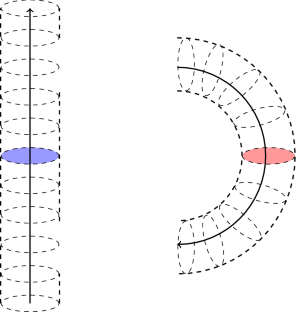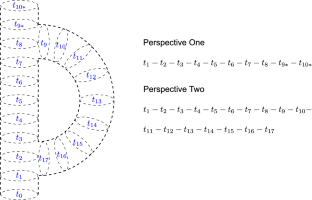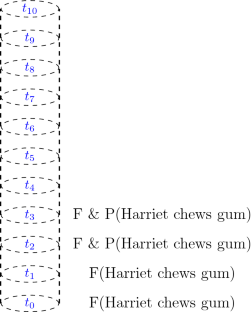 Notes
1.

Wormholes might require closed time-like curves, which one might think are incompatible with presentism. According to Monton (2003), however, presentism is compatible with closed time-like curves. So long as presentism can account for causation between the present and the past/future, and so long as the presentist can accommodate the truth of claims about what was and what will be, the presentist can tell a similar story about closed time-like curves as the eternalist. One way to do this is to combine the nefarious presentism outlined by Tallant and Ingram (2015) with a counterfactual analysis of causation. Dowe (2009) cautions that loops in time may collapse the distinction between the past, present and future, but ultimately offers a way for the presentist to manage loops of this kind.

2.

In both cases we require causation into the past. Since presentists are already tasked with accommodating causation between the past and the present, we will assume that there is no special difficulty with accommodating backwards-in-time causation.

3.

Bourne (2006, pp. 15–16), Craig (2000, p. 138) and McKinnon (2003, pp. 306–307) motivate presentism in this fashion. For discussion see Callender (2008), Deng (2013a, b), Frischhut (2017), Miller (2017) and Skow (2011). Of course versions of presentism not so motivated, like Tallant's (2012b), remain untouched by our concern.

4.

5.

The second perspective may require a closed time-like curve. If so, and there aren't any if presentism is true, then this second perspective is unavailable to the presentist. If that's right, then the problem we have outlined is even more pressing.

6.

We are grateful to a referee for suggesting this option.

7.

This variant of the objection was suggested to us by a helpful referee.

8.

Of course on all versions of the story she remembers the global future, it's just that on some the global future is the local past.

9.

Some disjunctivists about perceptual phenomenology, for instance, say that veridical hallucinations seem different from real perception, but are nonetheless indistinguishable in report.

10.

This paper emerged from a discussion between the authors after an interesting talk on related issues by Talia Sellars. Thanks also to a helpful audience at the 2018 International Association for the Philosophy of Time conference.
References
Bigelow, J. (1996). Presentism and properties. Philosophical Perspectives, 10, 35–52.

Bourne, C. (2006). A future for presentism. Oxford: Oxford.

Braddon-Mitchell, D. (2004). How do we know it is now now? Analysis, 64, 199–203.

Callender, C. (2008). The common now. Philosophical Issues, 18, 339–361.

Chalmers, D. (1996). The conscious mind. Oxford: Oxford University Press.

Craig, W. L. (2000). The tensed theory of time: A critical examination. Dordrecht: Kluwer Academic Publishers.

Crisp, T. (2004a). On presentism and triviality. In D. W. Zimmerman (Ed.), Oxford studies in metaphysics (Vol. 1, pp. 15–20). Oxford: Oxford University Press.

Crisp, T. (2004b). Reply to ludlow. In D. W. Zimmerman (Ed.), Oxford studies in metaphysics (Vol. 1, pp. 37–46). Oxford: Oxford University Press.

Daniels, P. (2012). Back to the present: Defending presentist time travel. Disputatio, 4, 469–484.

Deng, N. (2013a). On explaining why time seems to pass. Southern Journal of Philosophy, 51, 367–382.

Deng, N. (2013b). Our experience of passage on the b-theory. Erkenntnis, 78, 713–726.

Dowe, P. (2009). Every Now and Then: A-theory and Loops in Time. Journal of Philosophy, 106(12), 641–665.

Fine, K. (2005). Modality and tense: Philosophical papers. Oxford: Oxford University Press.

Forrest, P. (2004). The real but dead past: A reply to Braddon-Mitchell. Analysis, 64, 358–362.

Frischhut, A. (2017). Presentism and temporal experience. In I. B. Philips (Ed.), The Routledge handbook of philosophy of temporal experience (pp. 249–261). Abingdon: Routledge.

Godfrey-Smith, W. (1980). Travelling in time. Analysis, 40, 72–73.

Keller, S., & Nelson, M. (2010). Presentists should believe in time-travel. Australasian Journal of Philosophy, 79, 333–345.

Maudlin, T. (2007). The metaphysics within physics. Oxford: Oxford Universi.

McKinnon, N. (2003). Presentism and consciousness. Australasian Journal of Philosophy, 81, 305–323.

Meyer, U. (2005). The presentist's dilemma. Philosophical Studies, 122, 213–225.

Miller, K. (2005). Time travel and the open future. Disputatio, 1, 223–232.

Miller, K. (2017). Time passages. Journal of Consciousness Studies, 24, 149–176.

Monton, B. (2003). Presentists can believe in closed timelike curves. Analysis, 63(3), 199–202.

Price, H. (1996). Time's arrow and Archimedes' point: New directions for the physics of time. New York: Oxford University Press.

Sider, T. (2005). Travelling in a- and b-time. The Monist, 88, 329–335.

Sider, T. (2006). Quantifiers and temporal ontology. Mind, 115, 75–97.

Skow, B. (2011). Experience and the passage of time. Philosophical Perspectives, 25, 359–387.

Stein, H. (1968). On Einstein–Minkowski spacetime. The Journal of Philosophy, 65, 5–23.

Stein, H. (1970). A note on time and relativity theory. The Journal of Philosophy, 67, 289–294.

Tallant, J. (2012a). (Existence) presentism and the a-theory. Analysis, 72, 673–681.

Tallant, J. (2012b). Quantitative parsimony and the metaphysics of time: Motivating presentism. Philosophy and Phenomenological Research, 87, 688–705.

Tallant, J. (2014). Defining existence presentism. Erkenntnis, 79, 479–501.

Tallant, J., & Ingram, D. (2015). Nefarious Presentism. Philosophical Quarterly, 65(230), 355–371.
Additional information
Publisher's Note
Springer Nature remains neutral with regard to jurisdictional claims in published maps and institutional affiliations.
About this article
Cite this article
Baron, S., Braddon-Mitchell, D. Presentism, Continuous Time-Travel and the Phenomenology of Passage. Erkenn (2020). https://doi.org/10.1007/s10670-020-00217-4
Received:

Accepted:

Published: