Abstract
Tourism is a crucial development sector that employs thousands of people and contributes to addressing the triple challenge of poverty, inequality and unemployment in previously disadvantaged communities. In Zimbabwe, tourism is a fundamental tool for development that depends on the rich natural resource base to attract international tourists. This paper assesses the evidence of climate variability and change and its potential impact on the global tourist resort of Victoria Falls, Zimbabwe. The research made use of over 40 years of meteorological and hydrography data that were supplemented by an online tourist survey that got 369 responses from across the world. Data analysis was conducted using the Statistical Package for Social Sciences and Microsoft Excel Analysis ToolPak. Overall, it emerged that, indeed, climate variability and change is taking place. There has been an increase in the maximum and minimum temperature. The largest temperature increase was recorded in October. A slight increase in rainfall was observed, albeit increased incidence of extreme rainfall and drought events. Delays in the onset of the rainfall season were noticeable with a shift from October to November. Extreme hydrological variations were evident in the flow regime of the falls. The paper concludes that the observed climate variability and change trends have potential effects on the tourism industry, particularly as expressed by the responses from the online survey, which favoured high water flow regimes as providing the best view of the falls. The paper recommends improved communication with tourists including a new climate and hydrological calendar for the resort to manage tourists' expectations in the light of the noted change.
Access options
Buy single article
Instant access to the full article PDF.
USD 39.95
Price includes VAT (USA)
Tax calculation will be finalised during checkout.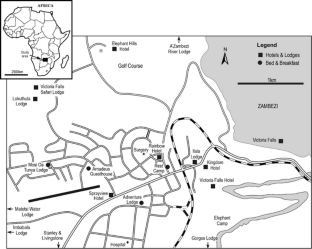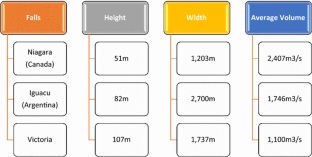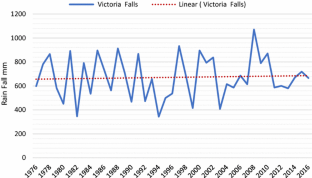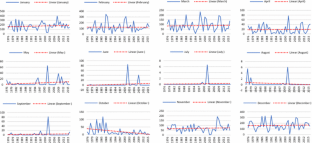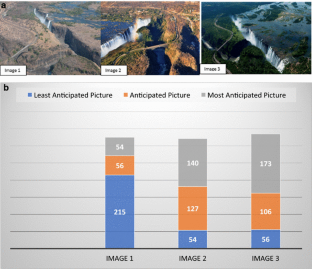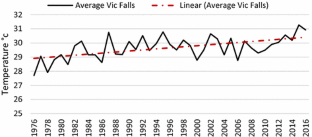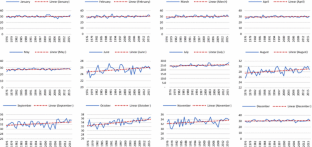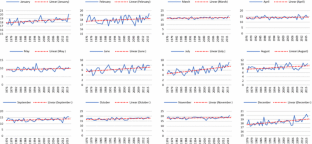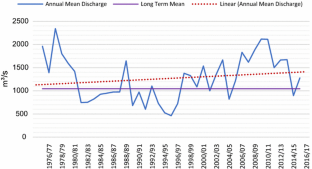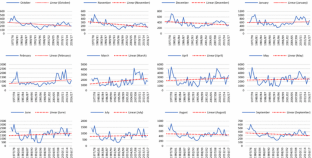 References
​Agnew, M. D., & Viner, D. (2001). Potential impacts of climate change on international tourism. Tourism and hospitality research, 3(1), 37–60.

Anderson, J. (2015). Introduction to flight. New York: McGraw-Hill Education.

Beeton, S. (2005). The case study in tourism research: A multi method case study approach. Victoria: CAB International.

Beilfuss, R. (2012). A risky climate for Southern African hydro assessing hydrological risks and consequences for Zambezi River Basin dams. Berkeley: International Rivers.

Boko, M., et al. (2007). Africa. Climate change 2007: Impacts, adaptation and vulnerability. Contribution of working group II to the fourth assessment report of the intergovernmental panel on climate change. Cambridge: Cambridge University Press.

Budeanu, A. (2005). Impacts and responsibilities for sustainable tourism: A tour operator's perspective. Journal of Cleaner Production, 13(2), 89–97.

Christensen, J., et al. (2013). Climate phenomena and their relevance for future regional climate change. In T. F. Stocker (Ed.), Climate change 2013: The physical science basis. Contribution of working group I to the fifth assessment report of the intergovernmental panel on climate change. Cambridge: Cambridge University Press.

Coffel, E., & Horton, R. (2015). Climate change and the impact of extreme temperatures on aviation. Weather and Climate, 7, 94–101.

Coffel, E. D., Thompson, T. R., & Horton, R. M. (2017). The impacts of rising temperatures on aircraft takeoff performance. Climatic change, 144(2), 381–388.

Conway, D., et al. (2015). Climate and southern Africa's water-energy-food nexus. Nature Climate Change, 5, 837–846.

Davey, M., Huddleston, M., & Brookshaw, A. (2011). Advisor Global impact of El Niño and La Niña Implications for financial markets. London: The Lighthill Risk Network.

Dubois, G., Ceron, J. P., Gössling, S., & Hall, C. M. (2016). Weather preferences of French tourists: lessons for climate change impact assessment. Climatic change, 136(2), 339–351.

Fitchett, J., Grab, S., & Thompson, D. I. (2015). Plant phenology and climate change: Progress in methodological approaches and application. Progress in Physical Geography, 39(4), 460–482.

Fitchett, J. M., Grant, B., & Hoogendoorn, G. (2016). Climate change threats to two low-lying South African coastal towns: Risks and perceptions. South African Journal of Science, 112(5–6), 1–9.

Hall, C. M. (2008). Tourism and climate change: Knowledge gaps and issues. Tourism Recreation Research, 33(3), 339–350.

Hansen, M., Shimabukuro, Y., Potapov, P., & Pittman, K. (2008). Comparing annual MODIS and PRODES forest cover change data for advancing monitoring of Brazilian forest cover. Remote Sensing of Environment, 112, 3784–3793.

Harrison, G. P., & Whittington, H. B. W. (2002). Susceptibility of the Batoka Gorge hydroelectric scheme to climate change. Journal of hydrology, 264(1–4), 230–241.

Hernandez, A. B., & Ryan, G. (2011). Coping with climate change in the tourism industry. Tourism and Hospitality Management, 17(1), 79–90.

Hoogendoorn, G., & Fitchett, J., (2016). Tourism and climate change: A review of threats and adaptation strategies for Africa, Current Issues in Tourism. Current Issues in Tourism. https://doi.org/10.1080/13683500.2016.1188893.

Hyman, T. A. (2014). Assessing the vulnerability of beach tourism and non-beach tourism to climate change: a case study from Jamaica. Journal of Sustainable Tourism, 22(8), 1197–1215.

IPCC. (2014). Climate Change 2014: Impacts, Adaptation, and Vulnerability (AR5). s.l.: Intergovernmental Panel On Climate Change.

Kling, H., Stanzel, P., & Preishuber, M. (2014). Impact modelling of water resources development and climate scenarios on Zambezi River discharge. Journal of Hydrology: Regional Studies, 1, 17–43.

Lancaster, K. (2016). The management of confidentiality and anonymity in social research. Confidentiality, Anonymity and Power Relations in Elite Interviewing: Conducting Qualitative Policy Research in a Politicised Domain, 20(1), 1–11.

Li, H., Goh, C., Hung, K., & Chen, J. L. (2017). Relative climate index and its effect on seasonal tourism demand. Journal of Travel Research, 57(2), 178–192.

Matiza, T., & Oni, O. A. (2014). The perceived economic benefits of tourism: The case of a rural community bordering the Kruger National Park in Limpopo Province, South Africa. Mediterranean Journal of Social Sciences, 5(20), 322.

Muchapondwa, E., & Pimhidzai, O. (2011). Modelling international tourism demand for Zimbabwe. International Journal of Business and Social Science, 2(2), 71–81.

Muchuru, S., et al. (2016). Variability of rainfall over Lake Kariba catchment area in the Zambezi river basin, Zimbabwe. Theor Appl Climatol, 124, 325–338.

Priego, F. J., Rosselló, J., & Santana-Gallego, M. (2015). The impact of climate change on domestic tourism: a gravity model for Spain. Regional environmental change, 15(2), 291–300.

Rogerson, C. M. (2016). Climate change, tourism and local economic development in South Africa. Local Economy, 31(1–2), 322–331.

Saarinen, J., Hambira, W. L., Atlhopheng, J., & Manwa, H. (2012). Tourism industry reaction to climate change in Kgalagadi South District, Botswana. Development Southern Africa, 29(2), 273–285.

Scott, D., Steiger, R., Rutty, M., & Johnson, P. (2015). The future of the Olympic Winter Games in an era of climate change. Current Issues in Tourism, 18(10), 913–930.

Scowsill, D. (2015). Benchmarking travel and tourism Europe. London: World Trade and Tourism Council.

Serdeczny, O., Adams, S., Baarsch, F., Coumou, D., Robinson, A., Hare, W., Schaeffer, M., Perrette, M., & Reinhardt, J. (2017). Climate change impacts in Sub-Saharan Africa: from physical changes to their social repercussions. Regional Environmental Change, 17(6), 1585–1600.

Snoussi, M., Ouchani, T., & Niazi, S. (2008). Vulnerability assessment of the impact of sea-level rise and flooding on the Moroccan coast: The case of the Mediterranean eastern zone (pp. 206–213). Coastal and Shelf Science: Estuarine.

Stewart, E. J., Wilson, J., Espiner, S., Purdie, H., Lemieux, C., & Dawson, J. (2016). Implications of climate change for glacier tourism. Tourism Geographies, 18(4), 377–398.

Wiles, R., Charles, V., Crow, G., & Heath, S. (2006). Researching researchers: Lessons for research ethics. Qualitative Research, 6(3), 283–299.

Willis, B. (2013). The Advantages and Limitations of a single case study analysis. Plymouth: University of Plymouth E-IR.

WMO. (2014). WMO statement on the status of global climate in 2013. Geneva: World Meteorological Organization.

Woodroffe, R., Groom, R., & Weldon, J. (2017). Hot dogs: High ambient temperatures impact reproductive success in a tropical carnivore. Journal of Animal Ecology, 86, 1–10.

World Bank. (2006). Ethiopia: towards a strategy for pro-poor tourism. Africa Development Note 24. Washington: World Bank.

World Economic Forum. (2017). The global risks report 2017 (12th ed.). Geneva: World Economic Forum.

WTTC. (2016a). Travel and tourism impact 2016 Africa. London: World Travel & Tourism Council.

WTTC. (2016b). Travel and tourism economic impact 2016 Zimbabwe. London: World Travel & Tourism Council.

Zhou, Z. (2013). A peep into development of tourism in Zimbabwe: 1980–2010. Asian Journal of Empirical Research, 3(7), 884–894.

Zinyowera, M. C., Jallow, B. P., Maya, R. S., & Oloth-Ogendo, H. W. O. (1997). Africa. In: R. T. Watson, M. C. Zinyowera & R. H. Moss (Eds.), The regional impacts of climate change: An assessment of vulnerability. Intergovernmental panel on climate change. Cambridge: Cambridge University Press, pp. 29–103.
About this article
Cite this article
Dube, K., Nhamo, G. Climate change and potential impacts on tourism: evidence from the Zimbabwean side of the Victoria Falls. Environ Dev Sustain 21, 2025–2041 (2019). https://doi.org/10.1007/s10668-018-0118-y
Received:

Accepted:

Published:

Issue Date:
Keywords
Climate change

Extreme weather

Tourists

Stakeholders

Victoria Falls

Zimbabwe