Effects of the algicide, thiazolidinedione derivative TD49, on microbial communities in a mesocosm experiment
Abstract
We investigated the effects of the algicide thiazolidinedione derivative TD49 on microbial community in mesocosm experiments. The TD49 concentration exponentially decreased over time, with half-life of 3.5 h, following addition in the seawater (R 2 = 0.98, P < 0.001). Among microbial communities, heterotrophic bacteria and heterotrophic nanoflagellates (HNFs) grew well in all treatments following the addition of TD49. The abundance of HNFs lagged behind the increase in heterotrophic bacteria by 24 h in the 0.2 and 0.4 μM TD49 concentrations (R 2 = 0.28, P < 0.05), and by 48 h in the 0.6 and 1.0 μM TD49 concentrations (R 2 = 0.30, P < 0.05). This implies a strong concentration-dependent top-down effect of TD49 on microbial communities, with indications that the degradation of planktonic organisms, including the target alga, led to high heterotrophic bacteria concentrations, which in turn stimulated the population growth of predatory HNF. However, total ciliate numbers remained relatively low in the TD49 treatments relative to the control and blank groups, suggesting limited carbon flow from bacteria to these grazers even though the abundance of aloricate ciliates gradually increased toward the end of the experimental period, particularly at the high TD49 concentrations. TD49 appears to provide an environmentally safe approach to the control of harmful algal blooms (HABs) in aquatic ecosystems.
Keywords
Bacteria 
Nanoflagellate 
Red tide organism 
Algicide 
Time lag 
Microbial loop 
Notes
Acknowledgments
This research was supported by the Ministry of Education, Science and Technology (grant no. M1071118001-08 M1118-00110), KIMST (PM58160) and KIOST (PE99316) projects. We express our gratitude to the National Research Institute of Fisheries and Environment of Inland Sea, Japan, for providing Heterocapsa circularisquama strains.
Compliance with ethical standards
ᅟ
Conflict of interest
Authors Seung Ho Baek, Moonho Son, Si Wouk Kim, Jaewon Ryu, Hoon Cho, and Young Ok Kim has received research grants from No M1071118001-08 M1118-00110., KIMST (PM58160) and KIOST (PE99316) projects. Authors Kyoungsoon Shin, Keun-Hyung Choi, Seung Won Jung, Ik Kyo Chung, and Myung-Soo Han have a position on advisory board or board of directors or other type of management relationships.
Ethical approval
All procedures performed in studies involving human participants were in accordance with the ethical standards of the institutional and/or national research committee and with the 1964 Helsinki Declaration and its later amendments or comparable ethical standards.
Informed consent
Informed consent was obtained from all individual participants included in the study. Additional informed consent was obtained from all individual participants for whom identifying information is included in this article.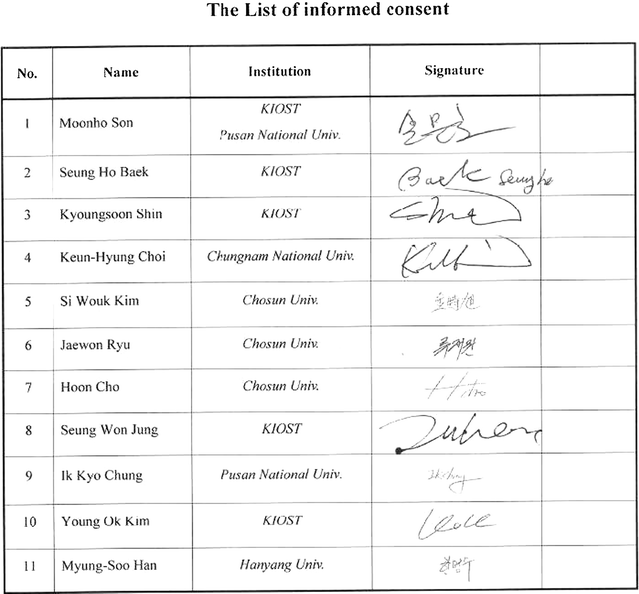 Copyright information
© Springer International Publishing Switzerland 2015