Abstract
Human-induced disturbance or anthropogenic activities, natural disturbance and also limited distribution, have forced Aphanius farsicus populations to the edge of extinction, during the past few years. As knowledge of fish ontogeny is fundamental for accurate stock assessment, and reproductive potential determination, thus for future conservation and management of the critically endangered species, we describe the first detailed normal embryonic development of this cyprinodontid fish from fertilization to post-hatching. Aphanius farsicus spontaneously spawned at 24°C. The newly-laid eggs were hyaline and spherical in shape (1.40 ± 0.02 mm, n = 11), sticky and full of egg yolk (telolecithal/macrolecithal) with oil droplets. We documented the main developmental stages at 24°C to zygote (0 h), cleavage (2 h), blastula (2 h), gastrula (17 h), segmentation, (34 h), pharyngula (100 h) and hatching (162 h).
This is a preview of subscription content, log in to check access.
Access options
Buy single article
Instant access to the full article PDF.
US$ 39.95
Price includes VAT for USA
Subscribe to journal
Immediate online access to all issues from 2019. Subscription will auto renew annually.
US$ 199
This is the net price. Taxes to be calculated in checkout.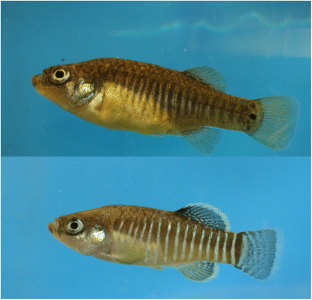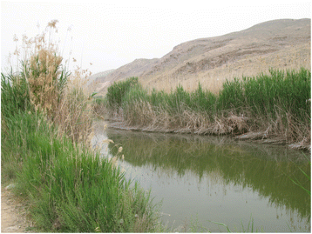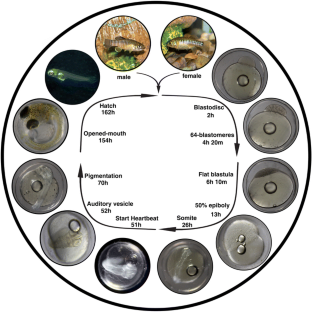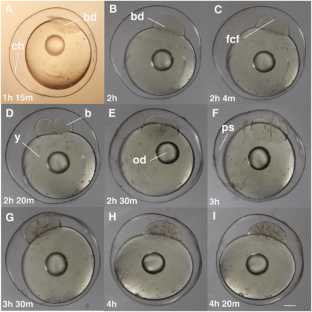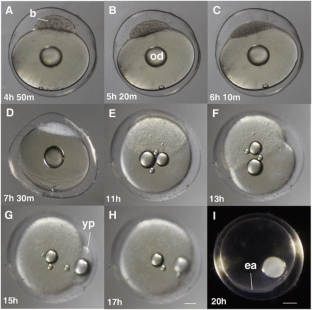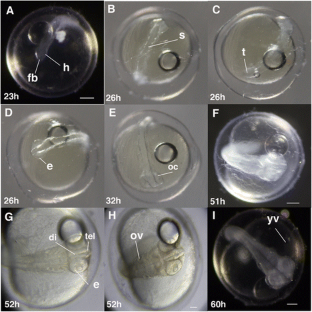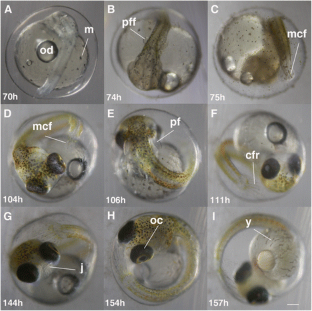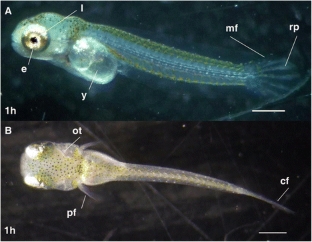 References
Alcaraz C, Gholami Z, Esmaeili HR, García-Berthou E (2015) Herbivory and seasonal changes in diet of a highly endemic cyprinodontid fish (Aphanius farsicus). Environ Biol Fish 98(6):1541–1554. https://doi.org/10.1007/s10641-015-0381-9

Amin OM, Gholami Z, Akhlaghi M, Heckmann RA (2013) The description and host–parasite relationships of a new quadrigyrid species (Acanthocephala) from the Persian tooth-carp, Aphanius Farsicus (Actinoptreygii: Cyprinodontidae) in Iran. J Parasitol 99(2):257–263

Bhattacharya H, Zhang S, Wang Y (2005) Embryonic development of the rosy barb Puntius Conchonius Hamilton 1822 (Cyprinidae). Tropical. Zoology 18(1):25–37

Casazza M et al (2016) Endangered species management and ecosystem restoration: finding the common ground. Ecol Soc 21(1)

Coad BW (1996) Systematics of the tooth-carp genus Aphanius Nardo, 1827 (Actinopterygii: Cyprinodontidae) in Fars province, southern Iran. Biologia 51(2):163–172

Esmaeili H, Ebrahimi M (2006) Length–weight relationships of some freshwater fishes of Iran. J Appl Ichthyol 22(4):328–329

Esmaeili HR, Shiva AH (2006) Reproductive biology of the Persian tooth-carp, Aphanius persicus (Jenkins, 1910)(Cyprinodontidae), in Southern Iran. Zool Middle East 37(1):39–46

Esmaeili HR, Piravar Z, Shiva A (2007) Karyological analysis of two endemic tooth-carps, Aphanius persicus and Aphanius sophiae (Pisces: Cyprinodontidae), from Southwest Iran. Turk J Zool 31(1):69–74

Esmaeili HR, Ebrahimi M, Saifali M (2008) Karyological analysis of five tooth-carps (Actinopterygii: Cyprinodontidae) from Iran. Micron 39(2):95–100

Esmaeili HR, Masoudi M, Ebrahimi M, Amir E (2016) Review of Aphanius farsicus: a critically endangered species (Teleostei: Cyprinodontidae) in Iran. Iranian. J Ichthyol 3(1):1–18

Essner JJ, Amack JD, Nyholm MK, Harris EB, Yost HJ (2005) Kupffer's vesicle is a ciliated organ of asymmetry in the zebrafish embryo that initiates left-right development of the brain, heart and gut. Development 132(6):1247–1260

Gholami Z, Esmaeili HR, Erpenbeck D, Reichenbacher B (2014) Phylogenetic analysis of Aphanius from the endorheic Kor River basin in the Zagros Mountains, South-western Iran (Teleostei: Cyprinodontiformes: Cyprinodontidae). J Zool Syst Evol Res 52(2):130–141

Gholami Z, Esmaeili HR, Erpenbeck D, Reichenbacher B (2015a) Genetic connectivity and phenotypic plasticity in the cyprinodont Aphanius farsicus from the Maharlu Basin, south-western Iran. J Fish Biol 86(3):882–906. https://doi.org/10.1111/jfb.12599

Gholami Z, Esmaeili HR, Reichenbacher B (2015b) New data on the zoogeography of Aphanius sophiae (Teleostei: Cyprinodontidae) in the central Zagros (Southwest Iran). Limnologica-Ecol Manag Inland Waters 51:70–82

González-Solís D, Moravec F, Coad BW (1997) Some nematode parasites of fishes from southwestern Iran. Zool Middle East 15(1):113–119

Kimmel CB, Ballard WW, Kimmel SR, Ullmann B, Schilling TF (1995) Stages of embryonic development of the zebrafish. Dev Dyn 203(3):253–310

Kroll W (1984) Morphological and behavioral embryology and spontaneous diapause in the African killifish, Aphyosemion Gardneri. Environ Biol Fish 11(1):21–28

Mokhayer B (1989) Fish Diplostomiasis in Iran. J Vet Fac Univ Tehran 44(2):11–18

Poff NL, Allan JD, Bain MB, Karr JR, Prestegaard KL, Richter BD, Sparks RE, Stromberg JC (1997) The natural flow regime. BioScience 47(11):769–784

Poiani KA, Richter BD, Anderson MG, Richter HE (2000) Biodiversity conservation at multiple scales: functional sites, landscapes, and networks. Bioscience 50(2):133–146

Sezen S, Olmez M (2012) Production of Aphanius mento (Heckel, 1843) under controlled conditions. Aquaric Aquat Conserv Legis-Int J Bioflux Soc (AACL Bioflux) 5(2):94–98

Teimori A, Esmaeili HR, Reichenbacher B (2011) Aphanius farsicus, a replacement name for A. persicus (Jenkins, 1910) (Teleostei, Cyprinodontidae). Zootaxa 3096:53–58

Teimori A, Schulz-Mirbach T, Esmaeili HR, Reichenbacher B (2012) Geographical differentiation of Aphanius dispar (Teleostei: Cyprinodontidae) from southern Iran. J Zool Syst Evol Res 50(4):289–304. https://doi.org/10.1111/j.1439-0469.2012.00667.x

Venter O, Brodeur NN, Nemiroff L, Belland B, Dolinsek IJ, Grant JW (2006) Threats to endangered species in Canada. Bioscience 56(11):903–910

Wilcove DS, Rothstein D, Dubow J, Phillips A, Losos E (1998) Quantifying threats to imperiled species in the United States assessing the relative importance of habitat destruction, alien species, pollution, overexploitation, and disease. Bioscience 48(8):607–615

Wourms JP (1972) The developmental biology of annual fishes. III. Pre-embryonic and embryonic diapause of variable duration in the eggs of annual fishes. J Exp Zool 182(3):389–414
Acknowledgements
Especial thanks to B.W. Coad (Canadian Museum of Nature) for checking the English of an earlier draft of the MS. The research work was funded by Shiraz University and was approved by the Ethics Committee of the Biology Department (SU- 9431436).
About this article
Cite this article
Vahed, N.S., Esmaeili, H.R., Masoudi, M. et al. Towards the conservation of a critically endangered species, Aphanius farsicus: embryogenesis and development. Environ Biol Fish 101, 193–202 (2018). https://doi.org/10.1007/s10641-017-0691-1
Received:

Accepted:

Published:

Issue Date:
Keywords
Cyprinodontid fishes

Embryogenesis

Staging

Organogenesis