Remembering Evgenii
Special Issue Green Sturgean
I met Evgenii during a sturgeon conference in Piacenza, Italy in the summer of 1997. He approached me because of some illustrations I had done in the EBFi sturgeon volume (see Birstein et al.
1997
). He formally invited me to visit his work site during the annual sturgeon run on the lower Volga River the following spring (Fig.
1
). I couldn't wait and spent the rest of that year doing nothing but sturgeon illustrations and reading everything I could come across on this group of ancient fishes. Of great interest to me was the inter- and intra-specific variation typical of Acipenseridae, and for that, there was no better teacher than Evgenii.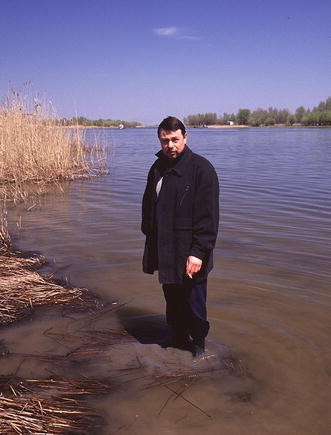 Keywords
North Pacific Ocean 
Lake Charr 
Color Illustration 
Commercial Fisherman 
Salvelinus Namaycush 
These keywords were added by machine and not by the authors. This process is experimental and the keywords may be updated as the learning algorithm improves.
References
Birstein VJ, Waldman JR Bemis E (eds) (1997) Sturgeon Biodiversity and Conservation. Environ Biol Fishes 48 (1–4)

Google Scholar
Copyright information
© Springer Science+Business Media, Inc. 2007