Abstract
Background
Cockayne syndrome is a rare autosomal recessive neurodegenerative disorder caused by mutations of either the ERCC6/CSB or ERCC8/CSA genes. Here, we describe two sisters with Cockayne syndrome caused by compound heterozygous mutations in the ERCC8 gene using multimodal imaging. Significant ophthalmic and systemic phenotypic variability is discussed.
Materials and methods
Multimodal imaging was performed in two affected sisters and included electroretinography, optical coherence tomography, ultra-wide-field confocal scanning laser ophthalmoscopy, fundus autofluorescence and fluorescein angiography, and magnetic resonance imaging. Genetic analyses were performed on the affected sisters, both parents, and three unaffected siblings.
Results
The older sister (Patient 1) had mental retardation, bilateral hearing loss, ataxia, and decreased visual acuity with retinal dystrophy. Radiographic studies revealed microcephaly, cerebral and cerebellar atrophy, ventriculomegaly, and a diffusely thickened skull. Full-field electroretinography waveforms were severely diminished with attenuation of cone and rod responses. The younger sister (Patient 2) had similar clinical features, including ataxia, bilateral hearing loss, and decreased visual acuity with retinal dystrophy. She also had paranoid schizophrenia. Wide-field fundus autofluorescence showed scattered areas of retinal pigment epithelium atrophy, which was different from her sister. Genetic analysis revealed two mutations in the ERCC8 gene shared by the sisters. These include an unreported missense point mutation: p.Thr328Ser:c.983C > G, and another previously reported pathogenic missense mutation: p.Ala205Pro:c.613G > C. Familial testing showed in trans segregation of these mutations with unaffected siblings inheriting one or neither mutation, but not both.
Conclusion
The clinical presentation and genetic studies confirmed a diagnosis of Cockayne syndrome in both sisters caused by compound heterozygous mutations in the ERCC8 gene on chromosome 10. Multimodal ocular imaging and systemic findings revealed wide phenotypic variability between the affected siblings.
Access options
Buy single article
Instant access to the full article PDF.
US$ 39.95
Tax calculation will be finalised during checkout.
Subscribe to journal
Immediate online access to all issues from 2019. Subscription will auto renew annually.
US$ 79
Tax calculation will be finalised during checkout.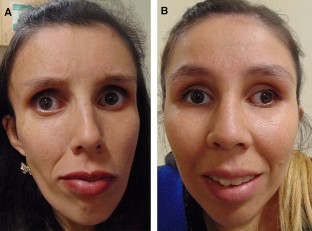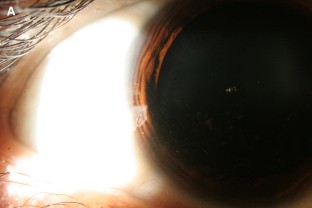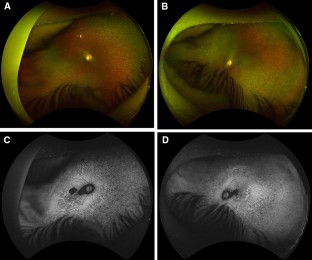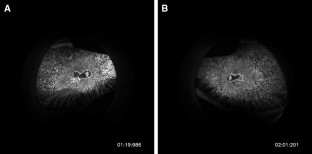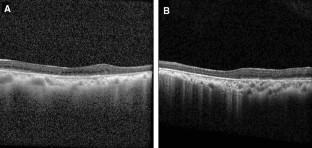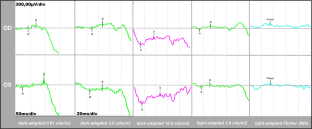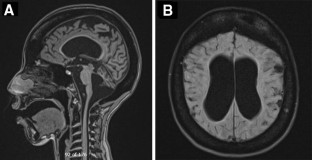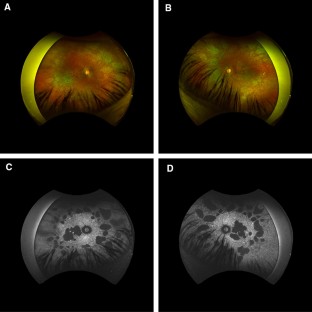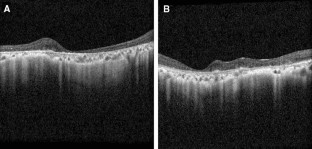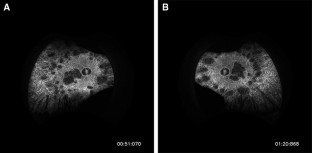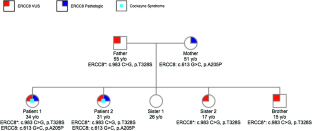 References
1.

Cleaver J, Lam E, Revet I (2009) Disorders of nucleotide excision repair: the genetic and molecular basis of heterogeneity. Nat Rev Genet 10:756–768

2.

Traboulsi E, De Becker I, Maumenee I (1992) Ocular findings in Cockayne syndrome. Am J Ophthalmol 114:579–583

3.

Nance M, Berry A (1993) Cockayne syndrome: review of 140 cases. Am J Med Genet 42:68–84

4.

Kubota M, Ohta S, Ando A et al (2015) Nationwide survey of Cockayne syndrome in Japan: incidence, clinical course and prognosis. Pediatr Int 57(3):339–347

5.

Laugel V (2013) Cockayne syndrome: the expanding clinical and mutational spectrum. Mech Ageing Dev 134(5–6):161–170

6.

Fousteri M, Vermeulen W, Zeeland A et al (2006) Cockayne syndrome A and B proteins differentially regulate recruitment of chromatin remodeling and repair factors to stalled RNA polymerase II in vivo. Mol Cell 23(4):461–482

7.

Marteijn J, Lans H, Vermeulen W et al (2014) Understanding nucleotide excision repair and its roles in cancer and ageing. Nat Rev Mol Cell Biol 15(7):465–481

8.

Cao H, Williams C, Carter M et al (2004) CKN1 (MIM 216400): mutations in Cockayne syndrome type A and a new common polymorphism. J Hum Genet 49:61–63

9.

Henning K, Li L, Iyer N et al (1995) The Cockayne syndrome group A gene encodes a WD repeat protein that interacts with CSB protein and a subunit of RNA polymerase II TFIIH. Cell 82(4):555–564

10.

Ridley A, Colley J, Wynford-Thomas D et al (2005) Characterisation of novel mutations in Cockayne syndrome type A and xeroderma pigmentosum group C subjects. J Hum Genet 50(3):151–154

11.

Karikkineth A, Scheibye-Knudsen M, Fivenson E et al (2017) Cockayne syndrome: clinical features, model systems and pathways. Ageing Res Rev 33:3–17

12.

Levin PS, Green WR, Victor DI, MacLean AL (1983) Histopathology of the eye in Cockayne's syndrome. Arch Ophthalmol 101:1093–1097

13.

Trese MG, Nudleman ED, Besirli CG (2017) Peripheral retinal vasculopathy in Cockayne syndrome. Retina Cases Brief Rep 11(3):232–235

14.

Wu Y, Zheng Y, Yan X et al (2017) Ocular findings in a patient with Cockayne syndrome with two mutations in the ERCC gene. Ophthalmic Genet 38(2):175–177

15.

Figueras-Roca M, Budi V, Morato M et al (2019) Cockayne syndrome in adults: complete retinal dysfunction exploration of two case reports. Doc Ophthalmol 138:241–246
Ethics declarations
Conflict of interest
The authors alone are responsible for the writing and content of this article and declare no conflicts of interest or sources of funding.
Statement of human rights
All procedures performed in studies involving human participants were in accordance with the ethical standards of the institutional and/or national research committee and with the 1964 Helsinki declaration and its later amendments or comparable ethical standards.
Statement on the welfare of animals
This chapter does not contain any studies with animals performed by any of the authors.
Informed consent
Informed consent was obtained from all individual participants included in the study, and additional informed consent was obtained from all individual participants for whom identifying information is included in this article.
Additional information
Publisher's Note
Springer Nature remains neutral with regard to jurisdictional claims in published maps and institutional affiliations.
About this article
Cite this article
Cho, S., Traboulsi, E.I., Chiang, J. et al. Multimodal imaging in a family with Cockayne syndrome with a novel pathogenic mutation in the ERCC8 gene, and significant phenotypic variability. Doc Ophthalmol 141, 89–97 (2020). https://doi.org/10.1007/s10633-020-09754-3
Received:

Accepted:

Published:

Issue Date:
Keywords
Cockayne syndrome

Optical coherence tomography

Electroretinography

Fundus autofluorescence

Retinal dystrophy

ERCC8