Abstract
Loneliness—the subjective experience of social isolation—is an important indicator of quality of life for adults and a major determinant of health. While much research has focused on interventions to alleviate loneliness in elderly populations, there has been no systematic investigation of loneliness interventions targeting the non-elderly adult population. The aim of this systematic review is to summarize current understanding on the effectiveness of interventions for alleviating loneliness among non-elderly adults. Littell et al.'s (Systematic reviews and meta-analysis, Oxford University Press, New York, 2008) systematic review process was used to organize, synthesize, and critique findings. An electronic search was conducted using relevant databases (CINAHL, Pubmed, PsycINFO, Social Work Abstracts) and keywords and index terms for three concepts: age, loneliness outcome, and intervention study. Study selection was limited to studies conducted in English, assessed a primary outcome measure of loneliness, and included a population of non-elderly adults ages 18 to 64. Out of 5813 studies identified for initial screening, 264 studies underwent full-text review, and 68 studies met inclusion criteria. Pairs of reviewers extracted and synthesized data including research design, sampling techniques, and outcomes. Results are grouped by primary sub-populations in which interventions were conducted including people with mental illnesses; disabilities; chronic illnesses; military members; parents and caregivers; immigrants and refugees; and other marginalized groups. Several interventions, particularly those involving technology and support groups, significantly reduced loneliness. This review informs clinical social work practice around programs that reduce loneliness and its consequences among specific sub-populations of non-elderly adults.
Access options
Buy single article
Instant access to the full article PDF.
US$ 39.95
Tax calculation will be finalised during checkout.
Subscribe to journal
Immediate online access to all issues from 2019. Subscription will auto renew annually.
US$ 79
Tax calculation will be finalised during checkout.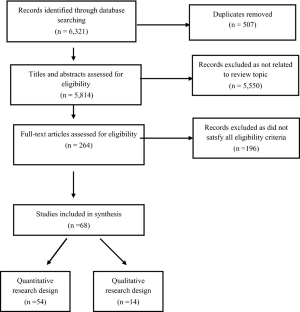 References
Adair, K. C., Fredrickson, B. L., Castro-Schilo, L., Kim, S., & Sidberry, S. (2017). Present with you: Does cultivated mindfulness predict greater social connection through gains in decentering and reductions in negative emotions? Mindfulness,9(3), 737–749. https://doi.org/10.1007/s12671-017-0811-1.

Adam, B. D., Betancourt, G., & Serrano-Sánchez, A. (2011). Development of an HIV prevention and life skills program for Spanish-speaking gay and bisexual newcomers to Canada. Canadian Journal of Human Sexuality,20(1–2), 11–17.

Adler-Ben Dor, I., & Savaya, R. (2007). Community rehabilitation for persons with psychiatric disabilities: Comparison of the effectiveness of segregated and integrated programs in Israel. Psychiatric Rehabilitation Journal,31(2), 139–148.

Allen, L., O'Connor, J., Amezdroz, E., Bucello, P., Mitchell, H., Thomas, A., et al. (2014). Impact of the Social Cafe Meals program: A qualitative investigation. Australian Journal of Primary Health,20(1), 79–84. https://doi.org/10.1071/py12102.

Bandura, A. (1990). Perceived self-efficacy in the exercise of personal agency. Journal of Applied Sport Psychology,2, 128–163.

Barlott, T., Adams, K., Díaz, F. R., & Molina, M. M. (2015). Using SMS as a tool to reduce exclusions experienced by caregivers of people with disabilities in a resource-limited Colombian community. Disability & Rehabilitation: Assistive Technology,10(4), 347–354. https://doi.org/10.3109/17483107.2014.974223.

Berkman, L. (2009). Social epidemiology: Social determinants of health in the United States: Are we losing ground? Annual Review of Public Health,30, 27–41.

Bouwman, T. E., Aartsen, M. J., van Tilburg, T. G., & Stevens, N. L. (2017). Does stimulating various coping strategies alleviate loneliness? Results from an online friendship enrichment program. Journal of Social and Personal Relationships,34(6), 793–811. https://doi.org/10.1177/0265407516659158.

Brody, J. E. (2017). The surprising effects of loneliness on health. New York Times, 11.

Broer, T., Nieboer, A. P., Strating, M. M., Michon, H. W., & Bal, R. A. (2011). Constructing the social: An evaluation study of the outcomes and processes of a 'social participation' improvement project. Journal of Psychiatric and Mental Health Nursing,18(4), 323–332. https://doi.org/10.1111/j.1365-2850.2010.01669.x.

Cacioppo, J. T., Adler, A. B., Lester, P. B., McGurk, D., Thomas, J. L., Chen, H. Y., et al. (2015). Building social resilience in soldiers: A double dissociative randomized controlled study. Journal of Personality and Social Psychology,109(1), 90–105. https://doi.org/10.1037/pspi0000022.

Chiu, M. Y. L., Zhou, R. D. H., Tong, A. K. K., Tonsing, K. N., & Yiu, M. G. C. (2017). Asset-based community mental health: An evidence-based support program by lay mental health ambassadors. Asia Pacific Journal of Counselling and Psychotherapy,8(2), 150–164. https://doi.org/10.1080/21507686.2017.1349684.

Cigna. (2018). Cigna U.S. loneliness index. Retrieved from https://www.multivu.com/players/English/8294451-cigna-us-loneliness-survey/docs/IndexReport_1524069371598-173525450.pdf

Cleary, E. H., & Stanton, A. L. (2015). Mediators of an Internet-based psychosocial intervention for women with breast cancer. Health Psychology,34(5), 477–485. https://doi.org/10.1037/hea0000170.

Coleman, E. A., Tulman, L., Samarel, N., Wilmoth, M. C., Rickel, L., Rickel, M., et al. (2005). The effect of telephone social support and education on adaptation to breast cancer during the year following diagnosis. Oncology Nursing Forum,32(4), 822–829. https://doi.org/10.1188/05.ONF.822-829.

Crisp, D., Griffiths, K., Mackinnon, A., Bennett, K., & Christensen, H. (2014). An online intervention for reducing depressive symptoms: Secondary benefits for self-esteem, empowerment and quality of life. Psychiatry Research,216(1), 60–66. https://doi.org/10.1016/j.psychres.2014.01.041.

Dalgin, R. S., Maline, S., & Driscoll, P. (2011). Sustaining recovery through the night: Impact of a peer-run warm line. Psychiatric Rehabilitation Journal,35(1), 65–68. https://doi.org/10.2975/35.1.2011.65.68.

de Jong Gierveld, J., & Kamphuis, F. (1985). The development of a RASCH-type loneliness scale. Applied Psychological Measurement,9, 289–299.

Dennis, C. L. (2003). The eEffect of peer support on postpartum depression: A Pilot randomized controlled trial. The Canadian Journal of Psychiatry,48(2), 115–124.

Dennis, C. L., Hodnett, E., Kenton, L., Weston, J., Zupancic, J., Stewart, D. E., et al. (2009). Effect of peer support on prevention of postnatal depression among high risk women: Multisite randomised controlled trial. BMJ,338, a3064. https://doi.org/10.1136/bmj.a3064.

DiTommaso, E., & Spinner, B. (1993). The development and initial validation of the Social and Emotional Loneliness Scale for Adults (SELSA). Personality and Individual Differences,14(1), 127–134.

Fukui, S., Koike, M., Ooba, A., & Uchitomi, Y. (2003). The effect of a psychosocial group intervention on loneliness and social support for Japanese women with primary breast cancer. Oncology Nursing Forum,30(5), 823–830. https://doi.org/10.1188/03.ONF.823-830.

Gardner, W., Gabriel, S., & Diekman, A. B. (2000). Interpersonal processes. In J. Cacioppo, L. Tassinary, & G. Berntson (Eds.), Handbook of psychophysiology (pp. 643–664). New York: Cambridge University Press.

Garland, J., Jones, H., & Kolodny, R. (1965). A model for stages of development in social work groups. Explorations in Group Work, 17–71.

Hart, T. A., Stratton, N., Coleman, T. A., Wilson, H. A., Simpson, S. H., Julien, R. E., et al. (2016). A pilot trial of a sexual health counseling intervention for HIV-positive gay and bisexual men who report anal sex without condoms. PLoS ONE,11(4), e0152762. https://doi.org/10.1371/journal.pone.0152762.

Haslam, C., Cruwys, T., Haslam, S. A., Dingle, G., & Chang, M. X.-L. (2016). GROUPS 4 HEALTH: Evidence that a social-identity intervention that builds and strengthens social group membership improves mental health. Journal of Affective Disorders,194, 188–195. https://doi.org/10.1016/j.jad.2016.01.010.

Hawkley, L. C., & Cacioppo, J. T. (2010). Loneliness matters: A theoretical and empirical review of consequences and mechanisms. Annals of Behavioral Medicine,40(2), 218–227. https://doi.org/10.1007/s12160-010-9210-8.

Hill, W., Weinert, C., & Cudney, S. (2006). Influence of a computer intervention on the psychological status of chronically ill rural women: Preliminary results. Nursing Research,55(1), 34–42. https://doi.org/10.1097/00006199-200601000-00005.

Hillier, A., Goldstein, J., Murphy, D., Trietsch, R., Keeves, J., Mendes, E., et al. (2018). Supporting university students with autism spectrum disorder. Autism,22(1), 20–28. https://doi.org/10.1177/1362361317699584.

Jantz, K. M. (2011). Support groups for adults with Asperger syndrome. Focus on Autism and Other Developmental Disabilities,26(2), 119–128. https://doi.org/10.1177/1088357611406903.

Jazaieri, H., Goldin, P. R., Werner, K., Ziv, M., & Gross, J. J. (2012). A randomized trial of MBSR versus aerobic exercise for social anxiety disorder. Journal of Clinical Psychology,68(7), 715–731. https://doi.org/10.1002/jclp.21863.

Keeling, J. A., Rose, J. L., & Beech, A. R. (2006). An investigation into the effectiveness of a custody-based cognitive-behavioural treatment for special needs sexual offenders. Journal of Forensic Psychiatry & Psychology,17(3), 372–392. https://doi.org/10.1080/14789940600658293.

Kim, J. H., Choi, S. S., Rhee, M. S., Kim, S. B., Joung, J. S., & Kim, E. H. (2012). Effect of sex offenders treatment program on cognitive and emotional characteristics of mentally ill sex offenders. Journal of Forensic Sciences,57(6), 1608–1613. https://doi.org/10.1111/j.1556-4029.2012.02222.x.

Lawrence, K. A., Matthieu, M. M., & Robertson-Blackmore, E. (2017). Completion of a veteran-focused civic service program improves health and psychosocial outcomes in Iraq and Afghanistan veterans with a history of traumatic brain injury. Military Medicine,182(7), e1763–e1770. https://doi.org/10.7205/MILMED-D-16-00150.

LeCheminant, J., Merrill, R. M., & Masterson, T. D. (2017). Changes in behaviors and outcomes among school-based employees in a wellness program. Health Promotion Practice,18(6), 895–901. https://doi.org/10.1177/1524839917716931.

Littell, J. H., Corcoran, J., & Pillai, V. (2008). Systematic reviews and meta-analysis. New York: Oxford University Press.

Lochner, C., Stein, D. J., Raikes, J., & Pearson, C. (2013). Consumer advocacy meetings: An innovative therapeutic tool. Annals of Clinical Psychiatry,25(2), 91–96.

Lu, Q., You, J., Man, J., Loh, A., & Young, L. (2014). Evaluating a culturally tailored peer-mentoring and education pilot intervention among Chinese breast cancer survivors using a mixed-methods approach. Oncology Nursing Forum,41(6), 629–637. https://doi.org/10.1188/14.ONF.629-637.

Lubben, J., Gironda, M., Sabbath, E., Kong, J., & Johnson, C. (2015). Social isolation presents a grand challenge for social work. Grand Challenges for Social Work Initiative, Working Paper No, 7.

Lupton, B. S., Fonnebo, V., Sogaard, A. J., & Fylkesnes, K. (2005). The Finnmark Intervention Study: Do community-based intervention programmes threaten self-rated health and well-being? Experiences from Batsfjord, a fishing village in North Norway. The European Journal of Public Health,15(1), 91–96. https://doi.org/10.1093/eurpub/cki101.

Matthieu, M. M., Lawrence, K. A., & Robertson-Blackmore, E. (2017). The impact of a civic service program on biopsychosocial outcomes of post 9/11 U.S. military veterans. Psychiatry Research,248, 111–116. https://doi.org/10.1016/j.psychres.2016.12.028.

McKechnie, V., Barker, C., & Stott, J. (2014). The effectiveness of an internet support forum for careers of people with dementia: A pre-post cohort study. Journal of Medical Internet Research,16(2), 415–428. https://doi.org/10.2196/jmir.3166.

McLarnon, L. D., & Kaloupek, D. G. (1988). Psychological investigation of genital herpes recurrence: Prospective assessment and cognitive-behavioral intervention for a chronic physical disorder. Health Psychology,7(3), 231–249.

McVey, A. J., Dolan, B. K., Willar, K. S., Pleiss, S., Karst, J. S., Casnar, C. L., et al. (2016). A replication and extension of the PEERS® for young adults social skills intervention: Examining effects on social skills and social anxiety in young adults with autism spectrum disorder. Journal of Autism and Developmental Disorders,46(12), 3739–3754. https://doi.org/10.1007/s10803-016-2911-5.

Mikulincer, M., & Florian, V. (1998). The relation between adult attachment styles and emotional and cognitive reactions to stressful events. In J. A. Simson & W. S. Rholes (Eds.), Attachment theory and close relationships (pp. 143–165). New York: Guilford.

Moher, D., Liberati, A., Tetzlaff, J., & Altman, D. G. (2009). Preferred reporting items for systematic reviews and meta-analyses: The PRISMA statement. Annals of Internal Medicine,151(4), 264–269. https://doi.org/10.7326/0003-4819-151-4-200908180-00135.

Morris, Z. A. (2019). Loneliness as a predictor of work disability onset among nondisabled, working older adults in 14 Countries. Journal of Aging and Health. https://doi.org/10.1177/0898264319836549.

Musich, S., Wang, S. S., Hawkins, K., & Yeh, C. S. (2015). The impact of loneliness on quality of life and patient satisfaction among older, sicker adults. Gerontology and Geriatric Medicine,1, 2333721415582119.

Mynatt, S., Wicks, M., & Bolden, L. (2008). Pilot study of INSIGHT therapy in African American women. Archives of Psychiatric Nursing,22(6), 364–374.

Nystrom, K., & Ohrling, K. (2006). Parental support: Mothers' experience of electronic encounters. Journal of Telemedicine and Telecare,12(4), 194–197. https://doi.org/10.1258/135763306777488726.

O'Connor, M. F., Arizmendi, B. J., & Kaszniak, A. W. (2014). Virtually supportive: A feasibility pilot study of an online support group for dementia caregivers in a 3D virtual environment. Journal of Aging Studies,30, 87–93. https://doi.org/10.1016/j.jaging.2014.03.001.

Ong, A. D., Uchino, B. N., & Wethington, E. (2016). Loneliness and health in older adults: A mini-review and synthesis. Gerontology,62(4), 443–449.

Operario, D., Smith, C. D., Arnold, E., & Kegeles, S. (2010). The Bruthas Project: Evaluation of a community-based HIV prevention intervention for African American men who have sex with men and women. AIDS Education and Prevention,22(1), 37–48. https://doi.org/10.1521/aeap.2010.22.1.37.

Perlman, D., & Peplau, L. A. (1981). Toward a social psychology of loneliness. Personal Relationships,3, 31–56.

Peterson, M. G., Horton, R., Engelhard, E., Lockshin, M. D., & Abramson, T. (1993). Effect of counselor training on skills development and psychosocial status of volunteers with systemic lupus erythematosus. Arthritis Care & Research,6(1), 38–44.

Petryshen, P. M., Hawkins, J. D., & Fronchak, T. A. (2001). An evaluation of the social recreation component of a community mental health program. Psychiatric Rehabilitation Journal,24(3), 293–298.

Pietila Holmner, E., Stalnacke, B. M., Enthoven, P., & Stenberg, G. (2018). "The acceptance" of living with chronic pain—An ongoing process: A qualitative study of patient experiences of multimodal rehabilitation in primary care. Journal of Rehabilitation Medicine,50(1), 73–79. https://doi.org/10.2340/16501977-2286.

Poscia, A., Stojanovic, J., La Milia, D. I., Duplaga, M., Grysztar, M., Moscato, U., et al. (2018). Interventions targeting loneliness and social isolation among the older people: An update systematic review. Experimental Gerontology,102, 133–144.

Povlsen, L. (2012). Immigrant women's clubs in a health-promotion perspective. Scandinavian Journal of Public Health,40(4), 355–359. https://doi.org/10.1177/1403494812449522.

Qualter, P., Brown, S. L., Munn, P., & Rotenberg, K. J. (2010). Childhood loneliness as a predictor of adolescent depressive symptoms: An 8-year longitudinal study. European Child & Adolescent Psychiatry,19(6), 493–501. https://doi.org/10.1007/s00787-009-0059-y.

Rodway, M. R. (1992). Self-examination of loneliness: A group approach. Social Work with Groups,15(1), 69–80.

Rönngren, Y., Björk, A., Kristiansen, L., Haage, D., Enmarker, I., & Audulv, Å. (2018). Meeting the needs? Perceived support of a nurse-led lifestyle programme for young adults with mental illness in a primary health-care setting. International Journal of Mental Health Nursing,27(1), 390–399. https://doi.org/10.1111/inm.12333.

Russell, D., Peplau, L. A., & Cutrona, C. E. (1980). The revised UCLA Loneliness Scale: Concurrent and discriminant validity evidence. Journal of Personality and Social Psychology,39(3), 472.

Savelkoul, M., & de Witte, L. P. (2004). Mutual support groups in rheumatic diseases: Effects and participants' perceptions. Arthritis & Rheumatism: Arthritis Care & Research,51(4), 605–608.

Serovich, J. M., Reed, S. J., Grafsky, E. L., Hartwell, E. E., & Andrist, D. W. (2011). An intervention to assist men who have sex with men disclose their serostatus to family members: Results from a pilot study. AIDS and Behavior,15(8), 1647–1653. https://doi.org/10.1007/s10461-011-9905-2.

Shaw, L. H., & Gant, L. M. (2002). In defense of the internet: The relationship between Internet communication and depression, loneliness, self-esteem, and perceived social support. Cyberpsychol Behav,5(2), 157–171. https://doi.org/10.1089/109493102753770552.

Sheridan, A. J., Drennan, J., Coughlan, B., O'Keeffe, D., Frazer, K., Kemple, M., et al. (2015). Improving social functioning and reducing social isolation and loneliness among people with enduring mental illness: Report of a randomised controlled trial of supported socialisation. International Journal of Social Psychiatry,61(3), 241–250. https://doi.org/10.1177/0020764014540150.

Shigaki, C. L., Smarr, K. L., Siva, C., Ge, B., Musser, D., & Johnson, R. (2013). RAHelp: An online Intervention for individuals with rheumatoid arthritis. Arthritis Care & Research,65(10), 1573–1581. https://doi.org/10.1002/acr.22042.

Skar, A. M. S., von Tetzchner, S., Clucas, C., & Sherr, L. (2015). The long-term effectiveness of the International Child Development Programme (ICDP) implemented as a community-wide parenting programme. European Journal of Developmental Psychology,12(1), 54–68. https://doi.org/10.1080/17405629.2014.950219.

Sorenson, D. S. (2003). Healing traumatizing provider interactions among women through short-term group therapy. Archives of Psychiatric Nursing,17(6), 259–269.

Stacey, J., & Edwards, A. (2013). Resisting loneliness' dark pit: A narrative therapy approach. Tizard Learning Disability Review,18(1), 20–27. https://doi.org/10.1108/13595471311295978.

Stancliffe, R. J., Bigby, C., Balandin, S., Wilson, N. J., & Craig, D. (2015). Transition to retirement and participation in mainstream community groups using active mentoring: A feasibility and outcomes evaluation with a matched comparison group. Journal of Intellectual Disability Research,59(8), 703–718. https://doi.org/10.1111/jir.12174.

Stewart, M., Makwarimba, E., Letourneau, N. L., Kushner, K. E., Spitzer, D. L., Dennis, C.-L., et al. (2015). Impacts of a support intervention for Zimbabwean and Sudanese refugee parents: 'I am not alone'. CJNR,47(4), 113–140. https://doi.org/10.1177/084456211504700409.

Stewart, M., Reutter, L., Letourneau, N., & Makwarimba, E. (2009). A support intervention to promote health and coping among homeless youths. CJNR,41(2), 55–77.

Stewart, M., Simich, L., Beiser, M., Makumbe, K., Makwarimba, E., & Shizha, E. (2011). Impacts of a social support intervention for Somali and Sudanese refugees in Canada. Ethnicity and Inequalities in Health and Social Care,4(4), 186–199. https://doi.org/10.1108/17570981111250840.

Stewart, M., Simich, L., Shizha, E., Makumbe, K., & Makwarimba, E. (2012). Supporting African refugees in Canada: Insights from a support intervention. Health and Social Care in the Community,20(5), 516–527. https://doi.org/10.1111/j.1365-2524.2012.01069.x.

Struchen, M. A., Davis, L. C., Bogaards, J. A., Hudler-Hull, T., Clark, A. N., Mazzei, D. M., et al. (2011). Making connections after brain injury: Development and evaluation of a social peer-mentoring program for persons with traumatic brain injury. Journal of Head Trauma Rehabilitation,26(1), 4–19. https://doi.org/10.1097/HTR.0b013e3182048e98.

Tabrizi, F. M., Radfar, M., & Taei, Z. (2016). Effects of supportive-expressive discussion groups on loneliness, hope and quality of life in breast cancer survivors: A randomized control trial. Psycho-Oncology,25(9), 1057–1063. https://doi.org/10.1002/pon.4169.

Taylor, J. Y., & Holston, E. C. (2014). MAMBRA's impact on IPV symptoms of incarcerated and formerly incarcerated women. Issues in Mental Health Nursing,35(5), 344–355. https://doi.org/10.3109/01612840.2013.868962.

Twill, S. E., Nackerud, L., Risler, E. A., Bernat, J. A., & Taylor, D. (1998). Changes in measured loneliness, control, and social support among parolees in a halfway house. Journal of Offender Rehabilitation,27(3/4), 77–92.

van Asselt-Goverts, A. E., Embregts, P. J. C. M., & Hendriks, A. H. C. (2018). Evaluation of a social network intervention for people with mild to borderline intellectual disabilities. Journal of Applied Research in Intellectual Disabilities,31(2), e229–e243. https://doi.org/10.1111/jar.12318.

van der Houwen, K., Schut, H., van den Bout, J., Stroebe, M., & Stroebe, W. (2010). The efficacy of a brief internet-based self-help intervention for the bereaved. Behaviour Research and Therapy,48(5), 359–367. https://doi.org/10.1016/j.brat.2009.12.009.

van Gestel-Timmermans, H., Brouwers, E. P. M., van Assen, M. A. L. M., & van Nieuwenhuizen, C. (2012). Effects of a peer-run course on recovery from serious mental Illness: A randomized controlled trial. Psychiatric Services,63(1), 54–60. https://doi.org/10.1176/appi.ps.201000450.

Veritas Health Innovation. (2019). Covidence systematic review software. Retrieved from www.covidence.org.

Vincenzi, H., & Grabosky, F. (1987). Measuring the emotional/social aspects of loneliness and isolation. Journal of Social Behavior and Personality,2(2), 257.

Weinert, C., Cudney, S., Comstock, B., & Bansal, A. (2011). Computer intervention impact on psychosocial adaptation of rural women with chronic conditions. Nursing Research,60(2), 82–91. https://doi.org/10.1097/NNR.0b013e3181ffbcf2.

Weinert, C., Cudney, S., & Hill, W. G. (2008). Rural women, technology, and self-management of chronic illness. CJNR,40(3), 114–134.

Williams, D. (2006). Groups and goblins: The social and civic impact of an online game. Journal of Broadcasting & Electronic Media,50(4), 651–670. https://doi.org/10.1207/s15506878jobem5004_5.

Williams, S. E., & Braun, B. (2019). Loneliness and social isolation–a private problem, a public issue. Journal of Family & Consumer Sciences,111(1). https://doi.org/10.14307/JFCS111.1.7.

Williams, A., Hagerty, B. M., Yousha, S. M., Horrocks, J., Hoyle, K. S., & Liu, D. (2004). Psychosocial effects of the BOOT STRAP intervention in Navy recruits. Military Medicine,169(10), 814–820.

Yárnoz, S., Plazaola, M., & Etxeberria, J. (2008). Adaptation to divorce: An attachment-based intervention with long-term divorced parents. Journal of Divorce & Remarriage,49(3–4), 291–307. https://doi.org/10.1080/10502550802222246.
Ethics declarations
Conflict of interest
The authors declare that they have no conflict of interest.
Additional information
Publisher's Note
Springer Nature remains neutral with regard to jurisdictional claims in published maps and institutional affiliations.
About this article
Cite this article
Bessaha, M.L., Sabbath, E.L., Morris, Z. et al. A Systematic Review of Loneliness Interventions Among Non-elderly Adults. Clin Soc Work J 48, 110–125 (2020). https://doi.org/10.1007/s10615-019-00724-0
Keywords
Loneliness

Intervention

Non-elderly

Systematic review