Gold and silver nanoparticle-catalyzed synthesis of heterocyclic compounds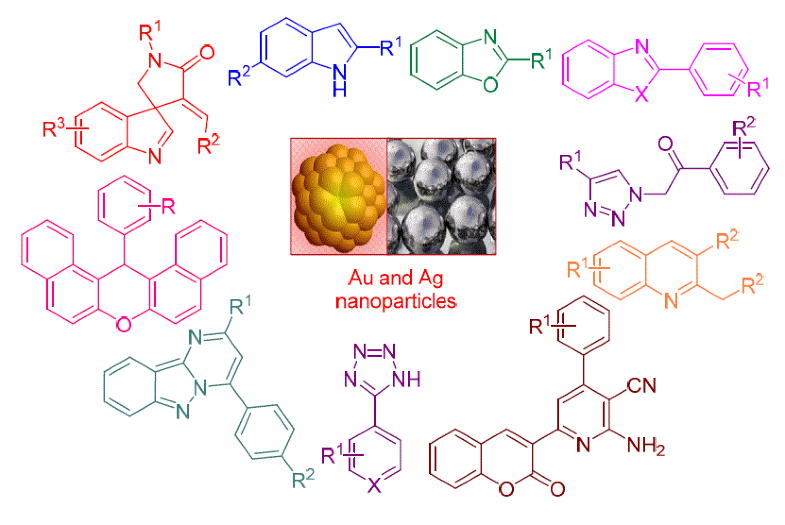 In recent years, metallic nanoparticles have been a constant subject of attention for researchers. The transition of metal from microparticles to nanoparticles leads to a substantial change in its physical and chemical properties. Nanoparticles as catalyst in organic reactions provide additional benefits such as catalyst recycling, scale-up of reactions using continuous flow processes, and easy purification of the reaction mixture offering green and cost-effective alternatives. This review highlights some of the significant gold and silver nanoparticle-catalyzed reactions for the synthesis of various heterocyclic compounds. A brief synthetic methodology for different heterocyclic compounds is discussed along with the scope of the reaction.
Keywords
heterocyclic compounds 
indole 
spiroindoline 
triazole 
nanoparticle 
Notes
The authors are thankful to ISF College of Pharmacy, Moga, Punjab, India, University of Nebraska Medical Center, Omaha, NE, USA, KU Leuven, Belgium and for support of RUDN University, Moscow, Russia (Program 5-100).
Copyright information
© Springer Science+Business Media, LLC, part of Springer Nature 2018