Synthetic profiles to pyrazolylquinoxalines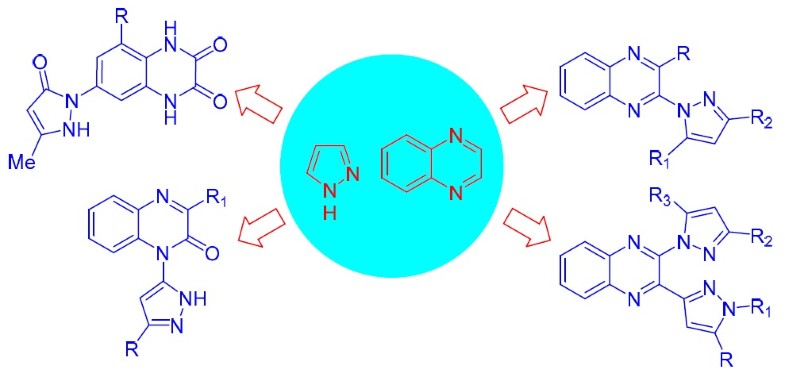 Pyrazolylquinoxalines act as important intermediates for the production of novel derivatives with potential biological applications. The current review covers the synthesis of 2(3)-(pyrazol-1(3(5),4)-yl)quinoxalines published from 1978 until present.
Keywords
pyrazoles 
pyrazolylquinoxalines 
quinoxalines 
Notes
The project was supported by King Saud University, Deanship of Scientific Research, Research Chairs.
Copyright information
© Springer Science+Business Media, LLC, part of Springer Nature 2018