Abstract
Adaptation planning includes contextualizing global and regional climate data within specific decision-making processes. As such, planners are increasingly interested in climate services. Climate services involve the expert production of forecasts, scenarios, economic analyses, and other data products to help users meaningfully address local changes and variabilities. For instance, in the US state of Louisiana, modelers tailor 50-year storm, precipitation, and sea level rise predictions to help planners select adaptive ecological restoration projects. Modelers do so by downscaling the data, combining it with other social and biophysical information, and framing results in terms of stakeholder interests. In this paper, I question what it means to develop adaptation information that is geared towards specific users and stakeholders. Given the growing recognition that adaptation planning can prove maladaptive, I ask, when do climate services actually exacerbate existing vulnerabilities? To answer, I draw on three cases from Louisiana's coastal Master Plan and highlight political economic factors informing climate services: influential stakeholders, funding dynamics, the framing of planning decisions, and differential harms and benefits. I argue that when climate data is made relevant to existing interests, budgets, and plans, it can reproduce vulnerabilities and foreclose transformative adaptation. However, marginalized stakeholders can also pressure experts to contextualize data in ways that mitigate vulnerabilities. I conclude that climate services research and practice should expand user-centered approaches by asking climate services for whom and by assessing the winners and losers from climate variability, change, and adaptation actions themselves.
This is a preview of subscription content, log in to check access.
Access options
Buy single article
Instant access to the full article PDF.
US$ 39.95
Price includes VAT for USA
Subscribe to journal
Immediate online access to all issues from 2019. Subscription will auto renew annually.
US$ 199
This is the net price. Taxes to be calculated in checkout.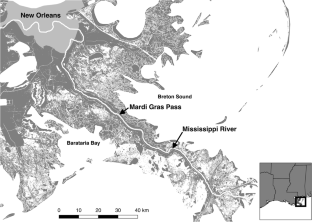 References
Adger WN (2006) Vulnerability. Glob Environ Chang 16(3):268–281

Asrar GR, Hurrell JW, Busalacchi AJ (2013) A need for "actionable" climate science and information: summary of WCRP open science conference. Bull Am Meteorol Soc 94(2):ES8–ES12

Barnett J, O'Neill S (2010) Maladaptation. Glob Environ Chang 20(2):211–213

Barras JA (2007) Land area changes in coastal Louisiana after Hurricanes Katrina and Rita. Science and the storms: the USGS response to the hurricanes of 2005 98–113. https://doi.org/10.3133/cir13065B

Barry J (1997) Rising tide: the Great Mississippi flood of 1927 and how it changed America. Simon and Schuster, New York

Bassett TJ, Fogelman C (2013) Déjà vu or something new? The adaptation concept in the climate change literature. Geoforum 48:42–53

Blum MD, Roberts HH (2009) Drowning of the Mississippi delta due to insufficient sediment supply and global sea-level rise. Nat Geosci 2:488–491

Brasseur GP, Gallardo L (2016) Climate services: lessons learned and future prospects. Earth's Future 4:79–89. https://doi.org/10.1002/2015EF000338

Buizer J, Jacobs K, Cash D (2016) Making short-term climate forecasts useful: linking science and action. Proc Natl Acad Sci 113(17):4597–4602

Carr ER, Owusu-Daaku KN (2016) The shifting epistemologies of vulnerability in climate services for development: the case of Mali's agrometeorological advisory programme. Area 48(1):7–17

Cash DW, Borck JC, Patt AG (2006) Countering the loading-dock approach to linking science and decision making: comparative analysis of El Niño/southern oscillation (ENSO) forecasting systems. Sci Technol Hum Values 31(4):465–494

Coastal Protection and Restoration Authority (CPRA) (2014) 2017 Coastal Master Plan Model Improvement Plan. https://coastal.la.gov/wp-content/uploads/2015/06/modelImprovementPlanMarch-2014.pdf. Accessed 6 Feb 2019

Coastal Protection and Restoration Authority (CPRA) (2016) 2017 Coastal Master Plan Modeling Update #3. https://coastal.la.gov/wpcontent/uploads/2016/04/MPModelingWebinar_Sept222016_Final.pdf. Accessed 6 Feb 2019

Coastal Protection and Restoration Authority (CPRA) (2017) Louisiana's comprehensive master plan for a sustainable coast. https://coastal.la.gov/our-plan/2017-coastal-master-plan/. Coastal Protection and Restoration Authority, State of Louisiana. Accessed 17 October 2017

Colven E (2017) Understanding the allure of big infrastructure: Jakarta's great Garuda Sea wall project. Water Alternatives 10(2):15

Cope M (2005) Coding qualitative data. In: Hay I (ed) Qualitative methodologies for human geographers, 2nd edn. Oxford University Press, Oxford, pp 310–324

Cortekar J, Bender S, Brune M, Groth M (2016) Why climate change adaptation in cities needs customised and flexible climate services. Climate Services 4:42–51

Crang M (1997) Analyzing qualitative materials. In Methods in human geography. eds Flowerdew and Martin

Dilling L, Lemos MC (2011) Creating usable science: opportunities and constraints for climate knowledge use and their implications for science policy. Glob Environ Chang 21(2):680–689

Eriksen SH, Nightingale AJ, Eakin H (2015) Reframing adaptation: the political nature of climate change adaptation. Glob Environ Chang 35:523–533

Ford JD, Berrang-Ford L, Paterson J (2011) A systematic review of observed climate change adaptation in developed nations. Clim Chang 106(2):327–336

Forsyth T (2014) Climate justice is not just ice. Geoforum 54:230–232

Groves DG, Sharon C (2013) Planning tool to support planning the future of coastal Louisiana. J Coast Res 67:147–161

Guido Z, Hill D, Crimmins M, Ferguson D (2013) Informing decisions with a climate synthesis product: implications for regional climate services. Weather, Climate and Society 5(1):83–92

Guido Z, Rountree V, Greene C, Gerlak A, Trotman A (2016) Connecting climate information producers and users: boundary organization, knowledge networks, and information brokers at Caribbean climate outlook forums. Weather, Climate and Society 8(3):285–298

Hardy RD, Milligan RA, Heynen N (2017) Racial coastal formation: the environmental injustice of colorblind adaptation planning for sea-level rise. Geoforum 87:62–72

Horsfall F (2015) Devils Lake decision support system: using climate information to manage flood risk. Climate Services Partnership. http://www.climate-services.org/wp-content/uploads/2015/09/Devils_Lake_Case_Study.pdf. Last accessed 17 October 2017

Horst J (2014) Freshwater diversions not without controversy. In: Louisiana Sportsman. https://www.louisianasportsman.com/fishing/bass-fishing/freshwater-diversions-not-without-controversy/. Accessed 6 Feb 2019

Hulme M (2011) Reducing the future to climate: a story of climate determinism and reductionism. Osiris 26(1):245–266

Hulme M, Pielke R, Dessai S (2009) Keeping prediction in perspective. Nature Reports Climate Change (911):126–127

Ishikawa T, Barnston AG, Kastens KA, Louchouarn P, Ropelewski CF (2005) Climate forecast maps as a communication and decision-support tool: an empirical test with prospective policy makers. Cartogr Geogr Inf Sci 32(1):3–16

Johnson L (2013) Index insurance and the articulation of risk-bearing subjects. Environ Plan A 45(11):2663–2681

Kirchhoff CJ, Esselman R, Brown D (2015) Boundary organizations to boundary chains: prospects for advancing climate science application. Climate Risk Management 9:20–29

Kuzel AJ (1992) Sampling in qualitative inquiry. Doing Qualitative Research:31–44

Kvale, S. 1996. Thematizing and designing an interview study. In Interviews: an introduction. SAGE Publications Ltd.

Leitner H, Sheppard E, Webber S, Colven E (2018) Globalizing urban resilience. Urban Geogr:1–9

Lemos MC (2003) A tale of two policies: the politics of climate forecast drought relief in Ceara, Brazil. Policy Sciences 36:101–123

Lemos MC, Dilling L (2007) Equity in forecasting climate: can science save the world's poor? Sci Public Policy 34(2):109–116

Lemos MC, Morehouse BJ (2005) The co-production of science and policy in integrated climate assessments. Glob Environ Chang 15(1):57–68

Lemos MC, Kirchhoff CJ, Ramprasad V (2012) Narrowing the climate information usability gap. Nat Clim Chang 2(11):789–794

Lemos MC, Finan TJ, Fox RW, Nelson DR, Tucker J (2002) The use of seasonal climate forecasting in policymaking: lessons from Northeast Brazil. Clim Chang 55(4):479–507

Lewis JA, Ernstson H (2017) Contesting the coast: ecosystems as infrastructure in the Mississippi River Delta. Prog Plan. https://doi.org/10.1016/j.progress.2017.10.003

Lourenço TC, Swart R, Goosen H, Street R (2016) The rise of demand-driven climate services. Nat Clim Chang 6(1):13

Marshall B (2013a) Natural river diversion at Mardi Gras Pass gains support from political, commercial interests. The Lens. http://thelensnola.org/2013/03/27/natural-river-diversion-at-mardi-gras-pass-gains-support-from-political-commercial-interests/. Accessed 30 November 2014

Marshall B (2013b) Two-year-old breach in Mississippi River could be formally named 'Mardi Gras pass' The Lens. http://thelensnola.org/2014/07/11/two-year-old-breach-in-mississippi-river-could-be-formally-named-mardi-gras-pass/

Marshall B (2016) Increasing estimates for sea-level rise bring questions on coastal plan. In: The Lens. https://thelensnola.org/2016/03/01/sharply-increasing-estimates-for-sea-level-rise-raise-questions-about-coastalplan/. Accessed 2 March 2018

McKendry JE, Machlis GE (2009) Cartographic design and the quality of climate change maps. Clim Chang 95(1–2):219–230

Muth D (2014) The once and future delta. In: Day JWJ, Kemp GP, Freeman AM, Muth D (eds) Perspectives on the restoration of the Mississippi Delta: the once and Future Delta. Springer, New York ISBN 978-94-017-8732-1

Myles F, Duncan R, Brower A (2016) Measuring to manage: reconfiguring people–water relations through water measurement standards and technologies in New Zealand. Environ Plann C Gov Policy 34(3):546–558

National Research Council (2001) A climate services vision: first steps toward the future. National Academies Press, Washington

National Research Council (2007) Analysis of global change assessments, lessons learned. Committee on global change assessments (G. P. Brasseur, chair), the National Academies Press, Washington

Nightingale AJ (2017) Power and politics in climate change adaptation efforts: struggles over authority and recognition in the context of political instability. Geoforum 84:11–20

O'Brien K (2012) Global environmental change II: from adaptation to deliberate transformation. Prog Hum Geogr 36(5):667–676

Pelling M (2010) Adaptation to climate change: from resilience to transformation. Routledge

Rayner S, Lach D, Ingram H (2005) Weather forecasts are for wimps: why water resource managers do not use climate forecasts. Clim Chang 69(2):197–227

Ribot J (2011) Vulnerability before adaptation: toward transformative climate action. Glob Environ Chang 21(4):1160–1162

Schleifstein M (2013) New Mardi Gras pass could be restricted if oil facility gets OK to rebuild road. Nola.com. http://www.nola.com/environment/index.ssf/2013/01/new_mardi_gras_pass_could_be_r.html

Schleifstein M (2015) As one legislator tears up, senate committee OKs Louisiana coastal master plan. Nola.com http://www.nola.com/environment/index.ssf/2017/05/coast_master_plan_budget_appro.html

Sneath S (2017) In St. Bernard Parish, fishers wary of Louisiana's plan to save coast. In: NOLA.com. https://www.nola.com/environment/index.ssf/2017/03/st_bernard_coastal_master_plan.html. Accessed 2 March 2018

Sovacool BK, Linnér B-O, Goodsite ME (2015) The political economy of climate adaptation. Nat Clim Chang 5(7):616–618

Stedman S-M, Dahl TE (2013) The ongoing need to protect and restore wetlands in Coastal Watersheds. National Wetlands Newsletter 35:4

Tadaki M, Salmond J, Heron RL (2014) Applied climatology: doing the relational work of climate. Prog Phys Geogr 38(4):392–413

Tanner T, Allouche J (2011) Towards a new political economy of climate change and development. IDS Bull 42(3):1–14

Traywick C (2016) Louisiana's Sinking Coast Is a $100 Billion Nightmare for Big Oil. Bloomberg.com. https://www.bloomberg.com/news/features/2016-08-17/louisiana-s-sinking-coast-is-a-100-billion-nightmare-for-bigoil. Accessed 2 March 2018

Tschakert P, van Oort B, Clair ALS, LaMadrid A (2013) Inequality and transformation analyses: a complementary lens for addressing vulnerability to climate change. Climate and Development 5(4):340–350

Turner RE (1997) Wetland loss in the northern Gulf of Mexico: multiple working hypotheses. Estuaries 20(1):1

Vaughan C, Dessai S (2014) Climate services for society: origins, institutional arrangements, and design elements for an evaluation framework: climate services for society. Wiley Interdiscip Rev Clim Chang 5(5):587–603

Vaughan C, Buja L, Kruczkiewicz A, Goddard L (2016) Identifying research priorities to advance climate services. Climate Services 4:65–74

Wang H, Chen Q, La Peyre MK, Hu K, La Peyre JF (2017) Predicting the impacts of Mississippi River diversions and sea-level rise on spatial patterns of eastern oyster growth rate and production. Ecol Model 352:40–53

Webber S (2017) Circulating climate services: commercializing science for climate change adaptation in Pacific Islands. Geoforum 85:82–91
Acknowledgements
This paper has benefited from feedback provided by Nicolle Etchart, Daniel Grant, Chris Knudson, Morgan Robertson, Sophie Webber, and three anonymous reviewers. All views and errors remain my own.
Additional information
Publisher's note
Springer Nature remains neutral with regard to jurisdictional claims in published maps and institutional affiliations.
This article is part of a Special Issue on "Putting Climate Services in Contexts: Advancing Multi-disciplinary Understandings" edited by Sophie Webber.
About this article
Cite this article
Nost, E. Climate services for whom? The political economics of contextualizing climate data in Louisiana's coastal Master Plan. Climatic Change 157, 27–42 (2019). https://doi.org/10.1007/s10584-019-02383-z
Received:

Accepted:

Published:

Issue Date: